Gordon a longshot but in the hunt
When it comes to NASCAR Sprint Cup championship storylines, the best ones are those so outrageous that you couldn't make them up if you tried.
Who would have believed low-buck independent racer Alan Kulwicki would stage an incredible stretch run to win the 1992 Sprint Cup championship by leading one more lap than Bill Elliott in the final race of the season at Atlanta?
How remarkable was it that in the last race of the 2004 season, Kurt Busch lost a wheel, missed the pit wall by inches and stayed on the lead lap to narrowly edge Jimmie Johnson for the title?
And after posting no victories and just three top-five finishes in the 26-race, 2011 Sprint Cup regular season, how improbable was it that Tony Stewart would win five of the 10 races in Chase for the Sprint Cup, tie Carl Edwards in points and win the championship in a tiebreaker?
You just can't make up storylines like that.
No one would believe them.
Which brings us to Jeff Gordon.
Gordon, the four-time Sprint Cup champion, has been unsuccessfully chasing a fifth title since 2002. But after his huge victory Sunday at Martinsville Speedway, Gordon and his No. 24 Hendrick Motorsports team are at least relevant in the title discussion for the first time this season, even if he is something of a maj0r underdog.
What's really remarkable, though, is Gordon wasn't even in the Chase initially, added at the last minute as a 13th Chase driver — and the 13th seed — after NASCAR declared shenanigans in the finish of the regular-season finale at Richmond International Raceway. If Gordon somehow pulls off a miracle rally to claim his fifth title, it will rank among the greatest upsets and craziest finishes in championship history.
And make no mistake about it, the task in front of Gordon is formidable.
Heading into Sunday's AAA Texas 500 at Texas Motor Speedway, Gordon is third in points, 27 back of Matt Kenseth and Jimmie Johnson with three races to go. While 27 points doesn't seem like a lot, in NASCAR it's a huge number to make up in just three races.
If over the final three weeks of the season, Gordon matches his three best Chase finishes of the year — the Martinsville victory, third at Kansas and fourth at Dover, with three laps led — and Johnson and Kenseth both match their respective worst three Chase finishes, Johnson would win the championship, ahead of Gordon and Kenseth.
Or to put it another way, if Gordon wins the last four races of the year, he still doesn't win the championship if Kenseth and Johnson finish where they've averaged so far in the Chase, including leading a lap in each race.
That said, all it takes is one engine failure or a blown right-front tire for Kenseth or Johnson, and it's a whole new ballgame.
On the other hand, Gordon's toughest test might be this weekend at Texas, where Kenseth (8.500) and Johnson (9.100) have the best average finish in the field, compared with 17.000 for Gordon, who has just two top fives in his last eight starts here.
Still, Gordon is optimistic.
"I'm excited about Texas. I think it's a great track for us," Gordon said Sunday night after his Martinsville victory. "But it's pretty darned great for both those guys (Kenseth and Johnson), as well. They performed very, very well again today. It's going to be tough to catch them."
Gordon vowed to keep the faith and keep digging over the final three races of the season.
"All we can do, I think, is go out and perform at our best and just see what happens," he said. "The nice thing is that we're not doing the points racing right now; we're just going out and just trying to go out and win races and not think about protecting anything. You know, it's just go and give it everything we've got."
And three races from now, Gordon, crew chief Alan Gustafson and the rest of the No. 24 Hendrick Motorsports team will finally know whether giving it everything they've got will be enough to make a miracle happen.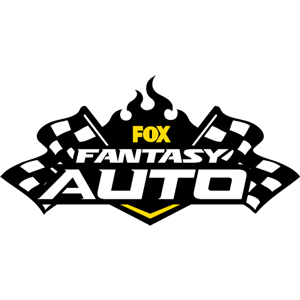 FOX Fantasy Auto
Form a Racing Team, Compete for Prizes
Play Now!