Gordon finally gets break, title move
All it took was one weekend, one race and one turn for Jeff Gordon to put himself back into contention for a possible eighth NASCAR Chase for the Sprint Cup berth.
On the Lap-91 restart, race leader Jimmie Johnson's car became loose as a left rear tire went flat and collected then second-place Matt Kenseth entering the first turn. The miscue among the lead cars provided an opening for Gordon to assume the point — and the win — once the Pennsylvania 400 was called for rain seven laps later.
Gordon said he "never expected to come off Turn 1 with the lead after starting sixth, with teammate Kasey Kahne alongside him in fifth, but that's what happened when the leaders brought out the caution.
"Jeff got a great restart," said crew chief Alan Gustafson. "He basically put us in position, I think, by clearing Kasey, that was the key. He got Kasey cleared into (Turn) 1 there and then the seas parted.
"We didn't have the fastest car, I don't think, but I think we had a good enough car to drive from 27th to top five. Fortunately we got a break."
While good fortune is something the No. 24 team has been short on this season, Lady Luck smiled on Gordon when it counted. Not only did Gordon pick up a series-best sixth victory at Pocono Raceway, his 86th-career win vaulted the driver into the second wild-card position with five races remaining before the Chase.
In the last six races, Gordon has moved from 22nd to 13th in the points standings, finishing sixth or better in five of those. He trails points leader Dale Earnhardt Jr. by 133 markers but becomes the fourth Hendrick Motorsports driver to enter the Chase Zone.
Still, Gordon told the media on Sunday, "don't get ahead of yourselves" when prognosticating the final Chase lineup.
"All I will say is we've been on a nice streak of finishes," Gordon said. "Even though they haven't been wins, they've been really solid finishes, top fives, top 10s that have gotten us further up in the points. That is something to build on, 'cause this year, the way things have gone, we haven't had a lot to build on. The last several weeks, we've had something to build on.
"When you do that, you do a better job of getting yourself in position for something like what happened today to happen. We knew how badly we needed a win, and we got it. But that's just half the battle."
And he's right. Gordon is tied with Ryan Newman with 611 points in the traditional points standings. While Gordon currently holds the second wild-card position on tie-breakers (Kahne holds the first with two wins), Ryan Newman kept it close by finishing eighth.
Kyle Busch took the biggest hit in the wild-card standings when he blew out the rear brake rotors 19 laps into the race. Busch finished 33rd and lost four positions in the points standings. He now trails Gordon and Newman by 12 points. For Busch, Newman and Gordon, a win would offer a distinct advantage over the other two competitors.
"This only puts more pressure on us over these next several weeks, but we're ready for the challenge," Gordon said. "I think with all we've been through this year, I said this also, if we can get to Victory Lane and get some things to go our way, this team, because of what we've been through, that we've stayed together, haven't pointed fingers, it will make you stronger.
"This is a great moment for our team because I think we're really fired up for next week's race, and the coming weeks, to legitimately have a come-from-behind season and get ourselves in there, live up to the pressure of our boss (Rick Hendrick)."
And from Gordon, who has 18 career wins among the final five races before the Chase begins, a final message for his competitors and the pundits that believed the No. 24 team was finished: "Don't count us out".
Game on
Jeff Gordon wasn't the only Hendrick Motorsports driver to bring the heat on Sunday.
With Kasey Kahne's second-place finish, the No. 5 Chevrolet jumped two positions in the points standings to 11th.
Kahne overcame a problem with his right front tire when the air hose was caught underneath it during a pit stop on Lap 78. Kahne was fifth for the final restart on Lap 91 and was able to follow Gordon to safety through the melee ahead in Turn 1.
"Well, I wasn't really expecting it, the guys up front," Kahne said. "It's tough. You know, Turn 1 at Pocono, you go for that corner pretty hard. I actually got a pretty decent start. Shot in there pretty good, was just lucky I was on the bottom or I would have been in that whole mess.
"It worked out good for us. Passed those five cars, came out of the corner in second spot, ended up there. It was good. The timing was perfect."
Until four laps later, when Kahne warned the crew he had a flat tire.
"It must have been the next time around, ran over some debris, so my tire was flat," Kahne added. "I was just hoping for the rain. When the green flag came out, I would have ducked into the pits, got tires. We would have been in the 22nd spot."
Kahne holds the first wild-card transfer spot with two wins this season. Although Kahne remains outside of the Chase Zone, he cut his deficit from 64 points to 57 outside of the top 10 with five races before NASCAR'S playoffs.
Numbers game
1: Top 10 finish by Regan Smith in 2012 following his eighth-place Pocono finish.
7: Wins by Hendrick Motorsports — all four drivers have visited Victory Lane in 2012.
27: Positions gained by Brad Keselowski, who finished fourth in the Pennsylvania 400.
31: Races since Jeff Gordon's last win (Atlanta Motor Speedway)
Say what?
After qualifying 28th on Saturday, Tony Stewart salvaged a fifth-place finish on Sunday at Pocono and jumped from eighth to sixth in the points standings.
"We didn't necessarily throw a Hail Mary at it, but we kind of went back to where we started yesterday and worked from that," Stewart said. "We only spent about a quarter of the two practices on the setup that we ended up racing. I'm really proud of (crew chief Steve Addington) for taking all afternoon and evening last night and finding the package that we ran today it was a much better race car."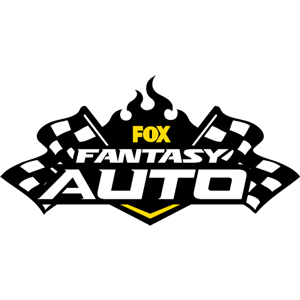 FOX Fantasy Auto Form a Racing Team, Compete for Prizes

Play Now!