Earnhardt Jr. says he's responsible
Trouble found Hendrick Motorsports teammates at Bristol Motor Speedway on Sunday.
While Jeff Gordon fought hard to hold on to fifth place in the NASCAR Sprint Cup race, Dale Earnhardt Jr. was equally desperate to take it away.
The pair made contact on the backstretch on Lap 359 with the tail pipe from the No. 88 Chevrolet of Earnhardt cutting the left rear tire of Gordon's Chevrolet. The result was immediate as Gordon spun into the Turn 3 wall.
"Junior got underneath me," Gordon said. "When he got into me, it looked like the tailpipe just caught the left rear and cut the left rear. I don't know what cut the left front (tire), but something cut the left front, too, and so around we went.
"I knew it immediately, and I let off trying to keep it out of the wall, but there was no chance. Ruined our day. Hate it for this team."
Earnhardt was immediately remorseful and acknowledged that the accident was "my fault."
"I hit him in the door. Oh (expletive) man," Earnhardt said over the radio. "We barely bumped … I didn't try to rough him up or nothing we were just trying to race him hard, I wasn't trying to blow his tire up."
Not long after, Junior tried to make light of the situation, "Well, at least we won't have to hear about me and Mark Martin anymore."
Gordon returned to the track on Lap 463, 103 circuits off the pace. Eventually, he was scored 35th.
"Just hard racing here at Bristol," said Gordon, who fell six positions to 23rd in the points standings. "We weren't very good there on the restart; we were a little bit too tight still. We were making adjustments there to fix that. We were really strong earlier in the race. I was looking forward to getting to the end."
While Earnhardt gained fifth position after the incident, his advantage was short-lived. Although he had a top-10 car for most of the race, NASCAR assessed the No. 88 Chevrolet with a pit-road speeding penalty on Lap 480, which sent Earnhardt to the tail end of the field.
"I got busted for speeding on pit road," Earnhardt said. "I really hate that happened. I don't think I was; but I don't think any driver ever thinks he was speeding."
He restarted 14th for the final green-flag run, but with 17 laps remaining in the race, Earnhardt settled for 15th. The finish cost Earnhardt two spots in the points. He currently stands sixth.
"We had a good, fast car," he said. "We didn't have a good car here last year. We're improving. Things are looking up for our team, and we've been running strong this year. I expect more of it. We put cars like we did today on the racetrack, we'll get some shots at some wins."
As far as the incident with his teammate, Earnhardt still felt "responsible" after the race was over. But just like Gordon, Junior said it was just a racing incident.
"We were racing and having a good time, to be honest with you," Earnhardt said. "I put the pipes up against the left rear tire of his car, and knocked the side wall out of it. I hate … I feel bad about that.
"I'm going to have to do some damage control this week. I know Jeff understands what was going on out there, but his boys work real hard on their car, and they had a good run going. They had a potential win, or good finish going, too; and they deserve it."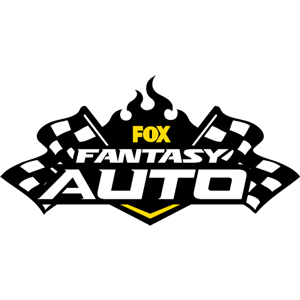 FOX Fantasy Auto Form a Racing Team, Compete for Prizes

Play Now!