Chase is on for No. 24 team
A few days ago, Jeff Gordon resigned himself to being out of the Chase for the Sprint Cup, NASCAR's championship playoffs.
Even as a series of controversial incidents at last week's race in Richmond rocked the sport and subsequent NASCAR rulings shook up the Chase field, Gordon found himself on the outside looking in.
"I was letting go of my anger and the things that I felt like kept us from being in it and was ready to move on," Gordon said Friday, hours after NASCAR made the unprecedented move of adding Gordon as a 13th Chase participant. "It was pretty wild and crazy to watch how that was all playing out this week. … When I saw the stuff with the 22 and the 38, I was like, hmm, what's going to come of this? And it brought some new hope."
As FOX Sports revealed on Wednesday, team communication between David Gilliland's No. 38 Front Row Motorsports crew and the No. 22 Penske Racing Ford suggested assistance in track position for Chase contender Joey Logano, who ended up edging Gordon by one point for the final automatic Chase berth.
After deliberation and meetings with both crews on Friday at Chicagoland Speedway, NASCAR ascertained there was nothing either team did to alter the event. However, both teams were put on probation for the remainder of the season and Gordon was added to the Chase field.
Gordon also was adversely affected by the actions of the Michael Waltrip Racing teams, who were each docked 50 points for attempting to manipulate the Richmond race.
Martin Truex Jr. was replaced by Ryan Newman in the Chase field on Monday. Gordon had to wait four more days to get his good news. But even before Frday's announcement, Gordon's crew chief remained optimistic that justice would be served.
Alan Gustafson knew that "with less than seven laps" remaining in the race — or when Clint Bowyer's spin ignited the final caution — Gordon was in the Chase. Gustafson was aware of where his competition was in the field and where the No. 24 Chevy needed to finish.
"Even after the restart we were in — and I was confused," Gustafson said. "I knew that after the restart the last two laps, I knew Joey (Logano, 25th at the time) was on the lap of the 38 (David Gilliland). So if we ran eighth, like we did, there was no way he could pass us. Then I looked down when we crossed the line and he went from 25th to 22nd and I was like, 'How did that happen?'
"It was so chaotic, I don't know who he passed until I got home and it was probably like three, four in the morning."
After NASCAR investigated the discussions between Gilliland and Logano's race teams during Saturday's race, it decided there wasn't enough evidence to punish those drivers.
"The idea of a bargain — that is completely off limits in our view," said NASCAR chairman Brian France. "But we don't believe that bargain ever happened — and we don't believe anything happened other than the discussion about it."
Still, NASCAR acknowledged that Gordon was at a disadvantage because of Saturday's disputed events and added him to the field.
"I can't speak for anybody else but I feel we did what it took to race our way in," Gustafson said. "It wasn't easy. We had a real difficult night. I was proud of the team for overcoming what they did. I felt like we raced our way in and if you look at how those three spots transpired at the end, it proves my point that we raced the way in — the way you should do it."
Gustafson said the No. 24 team was never brought to the NASCAR hauler to discuss the situation. He didn't envy the sanctioning body's position in having to sift through all the information to come to their conclusion. However, Gustafson also didn't agree with the practice of pitting cars in the closing laps to offer another driver an advantage.
"If you're out there racing and your teammate is faster than you and he needs positions — we were struggling at the beginning of the race and the 5 and the 88 had no reservations blowing right by us," Gustafson said. "At some point in time, you have to prove it on the race track. You don't need to dictate positions by how many teammates you have.
"I don't disagree that (the practice of giving up spots) is not a new phenomenon or it's not a new circumstance, but I would say that in my time in this sport I haven't seen anything like that. That's way to a new level."
Gordon acknowledged that he's "helped" a teammate in the past, but never participated in any act that "was out of line."
Of the chain of events that occurred at Richmond, Gordon believed Bowyer's spin was the most egregious. He still doesn't buy Bowyer's claim that it was an accident or that the penalty fit the crime.
"I do think that event is what started all this, what really magnified this to a whole other level," Gordon said of how the Chase outcome was potentially affected. "To me, yeah, it seemed like they did an overall penalty for MWR that sort of dealt with it but not really, and turned the focus over to what they could prove with the 55 and the radio communication.
"But what's acceptable? I don't know. But something. I mean, me a 50-point fine pre-Chase was no penalty. That is all I was upset about. I felt like it was pretty clear. I felt like that's what started all this and that didn't really get addressed."
Even before Friday's ruling, Gustafson "(knew) in my heart we raced our way into the Chase."
Both he and Gordon are convinced that this second chance could be the catalyst to a fifth Cup title.
"Maybe it wasn't the greatest run in the world, but we did what we had to do to get in," Gustafson said of the first 26 races. "In certain situations like this, you can get inspiration in a lot of different ways. You can get motivation in a lot of different ways that you need. To see the fan support and everything that's gone on and how much us going out there and potentially winning the championship could do, yeah, the number 13 could be very lucky."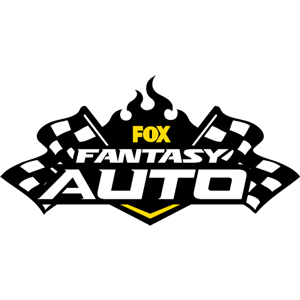 FOX Fantasy Auto Form a Racing Team, Compete for Prizes

Play Now!