Hold that head high: Kurt Busch did his part to complete true 'Double'
A lot of fans this week have been talking about Kurt Busch and his run at the Indianapolis 500. A lot of them ask me, "How big of a run was it?"
Honestly, I don't know if we can measure it. To me when someone does something like that, it's simply huge for motorsports as a whole. It's not just compartmentalized to one series or the other. It's simply really big for motorsports.
You just have to believe that what Kurt attempted on Sunday brought a lot more viewers to the IndyCar race. Heck, for that matter, I'll even admit I was late for rehearsal for our FOX Sports 1 show because I wanted to see those final laps. I really wasn't interested in seeing who won the race; I stuck around because I wanted to see how Kurt finished up.
In the same vein, you have to believe there were folks who tuned in Sunday night to watch the Coca-Cola 600 to follow Kurt and see if he could actually run all 1,100 miles Sunday with 500 miles being at Indy and 600 miles being run at Charlotte.
Only four drivers have ever tried running the double. I think what makes Kurt's attempt even more remarkable was you have to remember that this was Kurt's first-ever IndyCar start. Just think about how many things he encountered for the very first time when that green flag dropped.
Let's face it: Kurt had never done a restart there. He had never made a pit stop there. This was all first-time stuff he was experiencing in the heat of battle in IndyCar's premier event.
I felt so bad for Kurt during the Coca-Cola 600 because he never got the chance to complete his task of running all 1,100 miles in one day. It wasn't his fault, either. He just happened to have an engine in the No. 41 car that simply couldn't go the distance.
You could clearly see the dejection in Kurt's face in the interview that followed. Win, lose or draw he simply wanted to be able to reflect back knowing he wrote his name in the history books by completing all 1,100 miles in two completely different cars in two completely different series.
Kurt Busch has absolutely nothing to hang his head about. What he attempted was amazing, and he can take comfort in knowing he joins an extremely rare fraternity of drivers who have ever done this in motorsports.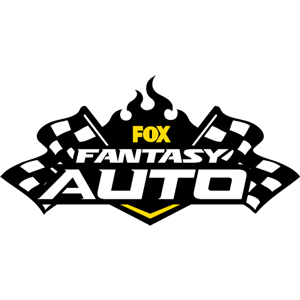 FOX Fantasy Auto Form a Racing Team, Compete for Prizes

Play Now!