Fuel strategy may be key at Michigan
So, who has the horses to win at Michigan International Speedway on Sunday?
And will some teams sacrifice power for fuel mileage in the Pure Michigan 400?
Calculating fuel has always played into the strategy at MIS — a two-mile, high-speed track. Quite a few races have been won after the leader ran out of gas or was caught in an untimely pit sequence.
Sunday's pole-sitter, Greg Biffle, has won two races and led the most laps in the past two events at MIS. The Biff led 68 laps in the June romp, but pit strategy bit the No. 16 3M Ford, and he finished 15th. In this race last year, Biffle maintained the point for 66 laps before finishing fourth.
With NASCAR's new fueling system, Biffle has not always been good to the last drop this season.
"Considering I have run out of gas about every race this year," Biffle joked. "These things always end up being, always seem like fuel mileage races. Last year we led the most laps here and got caught on the last stop of the day. Last week all of us ran out of gas.
"Definitely it is an issue, and when you make a lot of power, it takes fuel to make the power. Our engines are good and make a lot of power. Our fuel mileage is getting better. It could be a fuel mileage race, though, but all of them can be."
Matt Kenseth, Biffle's Roush Fenway Racing teammate, has enjoyed his share of success at Michigan with two wins and an average finish of 9.5 — the second-best in the series. Kenseth has not experienced Biffle's level of fuel woes this season — although during last week's outing at Watkins Glen, the Nos. 16 and 17, as well as David Ragan's No. 6, ran out.
Kenseth said he won't worry about fuel mileage until race day.
"You worry about it Sunday after if you can run, make up a number, 40 laps on fuel, and there is a caution with 44 to go, then you worry about it," Kenseth said. "Until then, I won't worry about it. Jimmy (Fennig, crew chief) and I have talked about it a lot, and we both agree that racing is about going as fast as we can go. … We bring the fastest cars we know how to build to the racetrack and ask Doug (Yates, chief engine builder) for the most power that he can possibly build us.
"We are going to go out and race hard and hope we have a fast car that can compete on speed. Hopefully it plays out like a normal race and we can race it that way. If circumstances work out that way with fuel mileage, then maybe we will get beat, but we are going to keep trying to go fast."
Denny Hamlin, who qualified fourth, will debut a new TRD (Toyota Racing Development) engine inside the No. 11 Joe Gibbs Racing Camry on Sunday and will continue with the Toyota engines throughout the remainder of the year.
For Hamlin — who has had to start at the back of the pack four times this season for changing engines and experienced a failure at California Speedway, a track similar to Michigan — choosing reliability over horsepower is paramount, considering he's 12th in the point standings.
"We have to do what we have to do to make sure we finish races at this point," Hamlin said. "Being on the bubble, we cannot afford any DNFs. We're just doing what we have to do. I hate to say it.
"Toyota is our partner in this whole thing. When we joined them in 2008, they said, 'Anything you need, we're going to give it to you.' This is a huge request, and obviously it's come to this point, and hopefully it works out."
WHO'S YOUR BUDDY?
With four races remaining before the Chase for the Sprint Cup, drivers are pushing for every point to secure one of the 12 coveted spots to determine the 2011 champion.
Ten drivers will qualify on points. Two drivers will earn wild card positions through a combination of point standings and wins.
Six drivers are within 25 to 60 points of breaking into the top 10 in the driver standings. Of those six drivers, only three — Denny Hamlin, Brad Keselowski and Paul Menard — have wins that will allow them to leapfrog over the competition.
Considering that two of the four venues — Bristol and Richmond — are short tracks, the opportunity for retribution could come into play. Which begs the questions: What does your driver's payback scorecard look like? Has he been naughty or nice?
Carl Edwards, who shares the points lead with Kyle Busch, feels justice isn't sought only on short tracks.
"Every week people have the chance to make people mad or get revenge if they think they need it or whatever," Edwards said. "I feel like right now that as far as I know, I don't have anybody out to wreck me. As far as I know. I don't have anyone to go rush around and try to make amends with.
"I might be naive to think this, but I think that as we approach the Chase, everyone knows how much is on the line, and I think it would be kind of foolish to do something rash. Even though it might affect the guy that you were messing with a lot, he is going to be awfully upset, and it might be worse for you on the other end. I don't think there is a lot of that attitude right now in the garage, but I might not be accurate on that."
A former Edwards nemesis, Keselowski, has enjoyed tremendous success this season. With two wins, he appears to be a lock for a wild card spot. But when it comes to revenge, Keselowski's name could be at the top of several competitors' lists.
His solution?
"Well, I don't really know how to mend fences," Keselowski said. "There are some that I would like to mend. There's no real playbook on how to do that. I wish somebody could teach me. You know, I think mostly you just try to do right by yourself, by your team and what it means to be a competitor in this sport. Sometimes, that's going to anger others.
"But, you know, I'm sure there's a couple people that are not happy with me. When you're making people angry, you're doing things right in this sport because you're running well and you're getting all you can get out of it. I'm sure there are a few that are not happy with me, but I don't think I have any that are super-mad at me, which is kind of unusual for me at this time of the year. I feel good about it."
NUMBERS GAME
3: Different NASCAR Series that Kevin Harvick has won races in — the only driver with that distinction.
68: Laps run by Jimmie Johnson in Happy Hour — the most on the speed chart.
187.642 mph: The fastest lap run in Happy Hour by Mark Martin on his first circuit.
SAY WHAT?
Kevin Harvick on the possibility of Kevin Harvick Inc. expanding beyond the Camping World Truck or Nationwide Series:
"I can tell you, you will never see this company in Cup as long as I'm driving," Harvick said.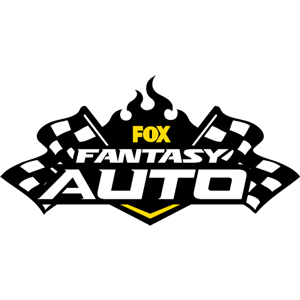 FOX Fantasy Auto Form a Racing Team, Compete for Prizes

Play Now!