Glass half full: Earnhardt Jr. rallies from wreck for solid Daytona finish
Dale Earnhardt Jr.'s quest to pull off the rare Daytona season sweep came up short.
That was the bad news for NASCAR's most popular driver in Sunday's rain-shortened Coke Zero 400, which was run a day late because of persistent rain Saturday night at the 2.5-mile track.
The good news?
It could have been much, much worse for the Hendrick Motorsports driver, who suffered damage to his No. 88 Chevrolet on Lap 20 in the first of two major multi-car wrecks — this one a 16-car accident triggered when Ricky Stenhouse Jr.'s Ford broke loose while running in a tight pack of cars.
Battling among the lead group when everyone slowed to avoid Stenhouse and others just ahead, Earnhardt Jr. was tagged from behind by Trevor Bayne and spun through the frontstretch grass where he made contact with Matt Kenseth.
Earnhardt Jr. remained on the lead lap, however, and soldiered on despite the setback.
When the rain returned for good and NASCAR called the race official after 112 of 160 laps, Earnhardt Jr. was 14th on the board — a finish that, while unspectacular, was also nothing to sneeze at, all things considered.
"My car is pretty tore up," said Earnhardt Jr., who kicked off the season with his second victory in the Daytona 500. "The left-front splitter looks a little high and I think the balance of the car is real tight."
While Earnhardt Jr. wasn't lucky enough to avoid the day's first big crash, he did manage to steer clear of the second — a 26-car wreck on Lap 98 — by bringing his No. 88 car to a standstill on the track.
"It's easy to just come to a stop as long as nobody runs into you," Earnhardt Jr. said. "We were going to be fine on that first wreck, but we got run over. I can't believe all of the cars we have wrecked today. It's kind of uncharacteristic, but it's just how it works sometimes."
Earnhardt Jr. blamed the humid daytime temperatures and the cars' aerodynamic packages, at least in part, for the two wrecks which collectively impacted some two-thirds of the field.
"Daytime race, it's a little bit slicker," said Earnhardt Jr., who leapfrogged teammate Jimmie Johnson to take over second place in the standings where he sits 27 points behind another teammate, Jeff Gordon.
"The cars are moving around a little bit more and guys are being a bit more aggressive here. You don't see us all lined up on the top running around there trying not to go to the back. Guys are running side-by-side the way the cars are drafting. The package is really keeping the pack pretty tight and guys are running side-by-side from the lead on back. If you are going to run tight like that, you are going to have mistakes or cars just get moved around by the air.
"Heck, a guy could just be holding the wheel and the car will move three foot depending on what is happening around him without him moving the steering wheel. Sometimes you just get yourself in a bad spot."
On Sunday, Earnhardt Jr.'s bad spot could have been a whole lot worse.
Well that's that. Weather was a real pain in the ass all weekend. Congrats to @aric_almirola on his win. Great guy. Deserving. On to NH.

— Dale Earnhardt Jr. (@DaleJr) July 6, 2014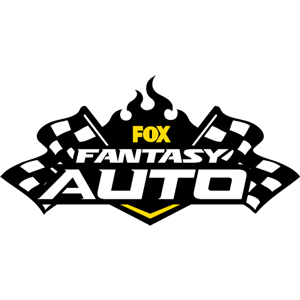 FOX Fantasy Auto Form a Racing Team, Compete for Prizes

Play Now!