New car, new rules impact NASCAR
It's a new year and a new era for NASCAR.

So how will the complexion of the Sprint Cup Series change for 2013?
In an effort to improve competition and become even more fan-friendly, NASCAR is not only introducing a new car but is also tweaking rules for qualifying and testing. Here is a look at how the changes could impact the sport:
New generation
This year's star will be the new car which was designed to put the stock back into stock-car racing. After a two-decade evolution that separated the 2012 Cup model from anything remotely resembling the cars on the manufacturer's showroom floor, NASCAR is attempting to return to the sport's roots with character lines which will distinguish a Chevy from a Ford and a Toyota – starting with unique body panels representative of each make.
While the Generation 6 car remains a work in progress, early reviews from competitors and the league have been positive.
"I think this car looks really great," Matt Kenseth said. "It seems to drive really good. We did that Charlotte test a few weeks ago and (Daytona) as well, so I think there's a lot of excitement with this new car.
"NASCAR really did a good job of involving the manufacturers and the teams and the fans as well and taking input from everybody and really thinking it through. When they designed this car, I think they did a great job with that."
While the chassis for the Gen-6 car is similar to the old car, Greg Biffle says it's a benefit to have a chassis that is "80 percent the same." That allowed the No. 16 Roush Fenway Racing team to bring its Daytona 500 'car' from 2012 to last week's test with modifications for the new windshield (which is reinforced by two steel bars and a second layer of laminated glass for safety), body and guts.
"The body is different and the rear axle housing is different," Biffle said. "The way the setup is, the axle in the car is straight and all the new rules make it a lot different yet underneath there is a lot that is the same. It is definitely a challenge for the guys because the cowlings are different and the hood is different. There is so much that is different that they are used to touching and feeling and working on that they have to get used to. It is challenging for everybody."
Both ends – the hoods and the deck lids – will be constructed of carbon-fiber pieces with a 53-inch wide spoiler that sits four inches high at a 70-degree angle. The new car is completely devoid of the hood tethers which existed on the 2012 model and now has a rear deck fin fabricated with a clear polycarbonate that runs down the left side of the back window to the spoiler.
Overall, the Gen-6 car will be 2.3 inches shorter (196.2 inches), three inches wider (77 inches) and 150 pounds lighter compared to the 2012 version. Right-side weight on the car is 1,620 pounds and the left-side weight is 1,680 pounds for a total of 3,300 pounds. The balance on the 2012 car was 1,700 pounds on the right and 1,750 on the left side (3,450 pounds).
NASCAR Vice President of Competition Robin Pemberton addressed the current deck lid shortage and promised a distribution of 50 per week starting on Friday. Pemberton feels the new design will offer the cars greater stability.
"There's more opportunity for downforce to be created down low in the splitter area with under-body work that is (in) cleaner air," Pemberton said. "Hopefully that will tend to allow the cars to behave better around other cars.
"The air duct systems that we are allowing back into the cars, they haven't been around for probably 10 years or longer, 15 years, the air up underneath the car and using that for your cooling all help the car in traffic. We'll continue to work on that with our (research and development) group."
If early testing at Charlotte Motor Speedway and Daytona International Speedway is any indication, then the Gen-6 car will be faster. During the development of the new cars, NASCAR worked with Goodyear engineers to create a tire with more grip, which should promote higher speeds.
Flashy look
From a cosmetic standpoint, in November NASCAR introduced decal placement for the Gen-6 to bring greater recognition to drivers, manufacturers and sponsors. The drivers' names in large block font are reminiscent of the now defunct International Race of Champions Series. Sponsor and number decals will be removed from headlights and taillights for manufacturer identity to remain true. However, sponsor logos will be allowed on the roof under the car number and will extend past the front edge of the b-post, which runs from the roof outlining the window behind the driver's seat. Because the new car is smaller, car numbers are reduced by 10 percent and contingency sponsors logos are compacted to 26 inches.
Speed wins spot in race
In addition, in October NASCAR announced several procedural changes. Time trials will now be predominantly based on speed. The qualifying format – which protected the top 35 teams according to their points standing since 2005 – will now reward the 36 fastest cars. Certainly, the top Sprint Cup teams will still be protected with six of the seven final positions determined by owners points standings. A former champion's provision remains for the 43rd position. If not used by a former champion, that spot reverts to the next car in owners points.
Also, qualifying order will return to a random draw rather than being set by practice times unless time trials are rained out, in which case the field will be determined by the rule book. NASCAR has also changed the eligibility rule at the start of the season where owners points from the previous year will only determine provisional starting positions for the first three races instead of five.
Testing 1-2-3
Although testing was banned in 2009, in the advent of the new car, the sanctioning body changed that policy as well. Each organization is allocated four tests at any NASCAR-sanctioned Cup track. That should prove beneficial to smaller teams that lack the resources of the juggernauts of the sport.
Still, Dale Earnhardt Jr. will make use of whatever testing is available – particularly in the preseason at open tests and non-sanctioned tracks.
"We will go to Nashville, I would hope two or three times before we end up going to Las Vegas or Phoenix," Earnhardt said. "We need to learn as much as we can learn. We have got a lot of rule changes in the cars. A lot of things are different so we need to try to find where our package needs to be and get a good comfortable idea of where to start when we go to the different tracks.
"For us to sit around and just hope that when we show up to Vegas, we are going to have plenty of time to figure things out or hope we are better when we get to Phoenix, I think that is just a pipe dream. You have got to go to work. You have to test and put in the time to be better, you've got to go to the racetrack."
And in other series
Nationwide and Truck series teams now have two tests per company where their tours compete – with the exception of rookie drivers which will have an additional test at their disposal. The Nationwide Series fields will also drop from 43 to 40 cars in 2013.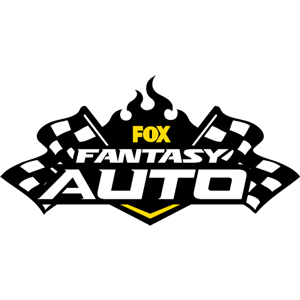 FOX Fantasy Auto Form a Racing Team, Compete for Prizes

Play Now!