Gamble paid off: Kyle Busch notches another runner-up finish
Kyle Busch didn't earn the victory he was hoping for in Sunday's Camping World RV Sales 301 NASCAR Sprint Cup Series race at New Hampshire Motor Speedway, but he got the next best thing, finishing second to race-winner Brad Keselowski.
And with runner-up finishes in two of the last three races and a pole at New Hampshire, Busch can head into the last off-weekend of the Cup season with renewed confidence that his Joe Gibbs Racing Toyotas have good speed in them.
"The guys did a great job today," said Busch, who led the opening 62 laps of the race, then gambled on fuel mileage at the end to finish second. "This Interstate Batteries Camry was good. Should have been anywhere from fourth to sixth, but we made a gutsy call there at the end to stay out and see if we can make it on fuel; barely made it, ran out right at the start-finish. We couldn't have timed it more perfect."
The timing was good in the race, and the timing was good in terms of the season, especially considering there's a break in the schedule this weekend.
"That was good and an overall solid effort for our team," said Busch. "We still know we got a little bit of work to do trying to get better and be able to catch up with some of our other competitors. … All in all, a decent day to be coming home second for our Interstate Batteries Camry."
The "trying to get better" part pertains mostly to handling. Sunday at New Hampshire, the Team Penske Fords of race-winner Keselowski and Joey Logano, the latter of whom got wrecked by Morgan Shepherd, clearly had the field covered.
Busch's Toyota was fast early on, but he battled a tight condition through much of the race. It appeared he would finish sixth, but on Lap 299, a caution came out for a Justin Allgaier wallbanger. With the race distance extended to 305 laps, several of the cars in front of Busch either had to pit for a splash of fuel or ran out of fuel on the track.
That allowed crew chief Dave Rogers to successfully gamble on staying out. The end result was that Busch moved up to second at the end of the race.
"I never really know how close we are on fuel, so that's probably a good thing I didn't know exactly how much fuel we had left," said Busch, who recorded his eighth top-10 finish of the season. "Dave asked me, he goes, 'Man, we're close, what do you want to do here? Do you want to gamble and stay out?' And I was like, 'Might as well.'
"Restarting back there in all that traffic, you can get bottled up in a wreck or something else. If it goes one green-white-checkered, you're golden, but if it goes more than that you're going to be in trouble. Thankfully it only went one, and we made it but we didn't have to pit. It helped us, and if we would have run out coming off Turn 4, we may have been fourth or fifth instead of where Denny (Hamlin) ended up, who decided to pit."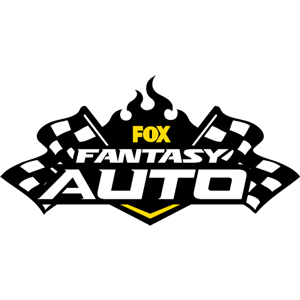 FOX Fantasy Auto Form a Racing Team, Compete for Prizes

Play Now!