FOX NASCAR Awards: Disappointment
This week, FOXSports.com will offer its own series of NASCAR awards to close out the 2011 season. In this segment, NASCAR on FOX's Darrell Waltrip, Larry McReynolds and Jeff Hammond, FOXSports.com Senior NASCAR Editor Jorge Mondaca, SPEED Editor in Chief Tom Jensen, FOXSports.com Senior NASCAR writer Lee Spencer, FOXSports.com NASCAR writers Holly Cain and Rea White and SPEED NASCAR writer Mike Hembree weigh in on which driver or team's season offered the worst letdown.
Biggest Disappointment of the Year
Waltrip: I was disappointed in a number of drivers during the Chase for the Sprint Cup. I thought going into the Chase that Kevin Harvick would be really good, and the same with Jeff Gordon and Matt Kenseth. I thought Jimmie Johnson would surprise us again and make a strong run. There's a couple of things that stick out in my mind — Jeff Gordon was never a factor in the Chase and had a pretty good regular season, and Matt Kenseth — who's one of the smartest and coolest guys behind the wheel of a race car — making a couple of mistakes and getting into it with Brian Vickers at Martinsville Speedway, then again at Phoenix International Raceway. Kenseth came out of Charlotte Motor Speedway with a win and really had momentum, then Martinsville happened and basically took him out of the Chase.
There were lots of disappointments, mainly because guys just didn't step up like I thought they were going to — particularly in the Chase. But if I had to pick one, I think it would be Gordon. I thought he was going to be a real factor in the Chase, but it just never materialized. Same with Harvick. A couple of guys who made it into the Chase with momentum, but never did anything with it, Gordon and Harvick are the two guys I thought were disappointing.
McReynolds: I've got to say Denny Hamlin and the No. 11 team. To be a team that was a championship contender in 2010 and won eight races and to come this year and, yeah, I know they made the Chase, but it was by the hair of their chinny, chin, chin and just absolutely has been, other than that one win at Michigan in June, an absolute non-factor.
Hammond: Joe Gibbs Racing. I just don't think they ever measured up to what we anticipated. Even all the way down and through some of the things that were going on. I'm disappointed in that organization that they didn't perform better and I'm a little bit disappointed in the way they handled some of the off-track situations with Kyle Busch. I know that team owner Joe Gibbs has it in him; I know that president J.D. Gibbs and he both have a ton of integrity. I expected it to be a little bit more of a disciplinary group and I think it could have helped Kyle Busch before he got himself into some of the trouble he got himself into. So that's why I say Joe Gibbs Ras a whole is a big disappointment. On and off the racetrack.
Jensen: Earnhardt Ganassi Racing with Felix Sabates. They were never even in the discussion most weekends.
Spencer: Earnhardt Ganassi Racing fell off the grid in 2010. After winning four of 36 races in 2010 — including the Daytona 500 and Brickyard 400 — it was a dismal effort by EGR this season with Juan Pablo Montoya and Jamie McMurray finishing 21st and 27th, respectively, in the points standings. Not surprisingly, team owner Chip Ganassi cleaned house at the end of the season. EGR hired John Probst as technical director on Sept. 30. Chris Heroy officially replaced interim crew chief Jim Pohlman last month, and it's likely the changes won't stop there.
Cain: It's hard to call a driver with a win and 14 top-10 finishes a disappointment, but we just had higher expectations for Denny Hamlin after a breakout 2010 season when he finished runner-up to Jimmie Johnson. Engine issues and general bad luck seemed to put a black cloud over Hamlin, who never got higher than ninth in the points standings. Eager to put this year behind him — and grateful that a 10th-place finish makes him an underachiever — look for Hamlin to bounce back in 2012.
White: What happened here? Jamie McMurray won three races in 2010, including two of the season's most high-profile events in the Daytona 500 and the Brickyard 400 at Indianapolis Motor Speedway. NASCAR changed the Chase to open up two wild card spots for race winners after McMurray's run. Then this year happens. Not only does he fail to win a race, but he grabs only two top-five finishes and ends 30th in the standings. It's certainly not the year he expected, but one suspects McMurray will be back in top form in 2012.
Mondaca: Joe Gibbs Racing's engine department. Too many blown power plants to count meant their title challenge also sputtered and blew up before the end was in sight.
Hembree: Dale Earnhardt Jr. Another winless season – now three straight – for NASCAR's most popular driver. The mind is boggled.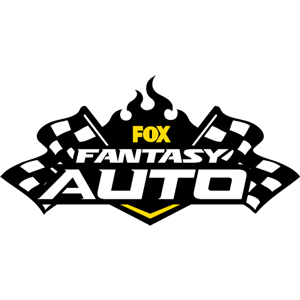 FOX Fantasy Auto
Form a Racing Team, Compete for Prizes
Play Now!