FOX NASCAR Awards: Race of the year
This week, FOXSports.com will offer its own series of NASCAR awards to close out the 2011 season. In this segment, NASCAR on FOX's Darrell Waltrip and Larry McReynolds and Jeff Hammond, FOXSports.com Senior NASCAR Editor Jorge Mondaca, SPEED Editor in Chief Tom Jensen, FOXSports.com Senior NASCAR writer Lee Spencer, FOXSports.com NASCAR writers Holly Cain and Rea White and SPEED NASCAR writer Mike Hembree weigh in on the which race stood above the rest in one of NASCAR's most competitive seasons to date.
Race of the year
Waltrip: There was some good racing this year — it was one of the most competitive years I've seen in this sport for a long time. It's hard to pick one race over so many others. But there are two that really stick out in my mind. I can go back and point to several races — including every one that involved those five first-time winners this season: Trevor Bayne holding off Carl Edwards to win the Daytona 500, Regan Smith winning at Darlington Raceway, Marcos Ambrose at Watkins Glen International and David Ragan at Daytona International Speedway. But one of the most impressive wins to me was Paul Menard at The Brickyard. Indianapolis is a huge, huge race and the Menard family has put so much into that race. The significance of winning to Paul was huge. But there were others. Another great race came at Talladega Superspeedway in the spring. I've been going to Talladega for 40 years, but I'll never forget seeing those eight race cars coming down the front straightaway to decide who was going to win the race before Jimmie Johnson and Dale Earnhardt Jr. made the bold move to win the race. When they went across that line four-wide and two deep — that was breathtaking to me. I've got to give that a toss-up, I've got to go with Talladega and Menard at Indy.
McReynolds: I wrote down probably eight or nine and kept eliminating, but that's the good thing about our season this year – we really haven't had a bad race. But I think when you stack it all up and throw all the storylines in there, how do you not say our very first race of the year, the Daytona 500, with the way the race unfolded with the young man just had turned 20 making his second start, holding off the best in the business and winning with, of all teams, the Wood Brothers in the No. 21 car. It is really hard to top that one.
Hammond: I like Darlington. I think that finish was pretty spectacular and very surprising. Regan Smith being able to hold off Carl Edwards right there with the fresher tires, it was quite the evening.
Mondaca: As amazing as Daytona and Talladega were, the 2011 Sprint Cup Series season finale will go down in history as one of the best in history. Seeing Tony Stewart recover after early problems and go head-to-head with Carl Edwards with the win and title on the line is simply epic.
Jensen: Daytona 500. Are you kidding me? In a year filled with great races, this was the best. Seeing the look on the faces of Len and Eddie Wood was wonderful.
Spencer: The season finale at Homestead-Miami Speedway. Yes, many championships are determined in the last race of the season, but the battle between Tony Stewart and Carl Edwards delivered that Game 7 moment that NASCAR has been craving since the Chase was created. Stewart entered the event with a three-point deficit, endured damage to his car, had problems in the pits and still held off Edwards (who led the most laps) to earn his third Cup championship under three different formats.
Cain: Perhaps the "Race of the Decade" better describes NASCAR's ultimate season finale at Homestead-Miami Speedway. With a championship on the line, Tony Stewart and Carl Edwards put on a show for the ages. Stewart passed 118 cars making his way from the back of the field twice — overcoming damage to his car, rain delays, slow pit stops and lots of championship pressure — to win his fifth race. It was the only scenario that would have earned him the big trophy. And even with Carl Edwards on his bumper, he got it done.
White: Who could question the season finale as being the best race of the year? After all, it's one of the best of the decade, unquestionably the best season ender in the Chase and perhaps of all time. Carl Edwards and Tony Stewart battling for the title. Stewart gambling on fuel strategy. Making daring, diving passes through the pack. Edwards leading the most laps, then finally in hot pursuit of his rival. Stewart wins, Edwards finishes second to tie for the points lead. And Stewart wins the tiebreaker. Makes one's heart pound just to remember it.
Hembree: Season finale at Homestead. Bold racing by winner and champion Tony Stewart. This was one of the best races of ANY year.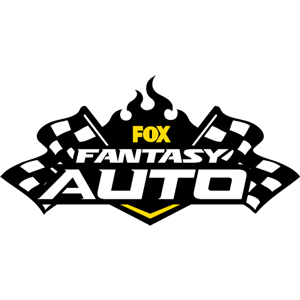 FOX Fantasy Auto
Form a Racing Team, Compete for Prizes
Play Now!