FOX NASCAR Awards: Owner of the Year
This week, FOXSports.com will offer its own series of NASCAR awards to close out the 2011 season. In this segment, NASCAR on FOX's Darrell Waltrip, Larry McReynolds and Jeff Hammond, FOXSports.com Senior NASCAR Editor Jorge Mondaca, SPEED Editor in Chief Tom Jensen, FOXSports.com Senior NASCAR writer Lee Spencer, FOXSports.com NASCAR writers Holly Cain and Rea White, and SPEED NASCAR writer Mike Hembree weigh in on who guided their organization best in 2011.
Owner of the Year
Waltrip: I could say Jack Roush because of his whole program — Nationwide and Sprint Cup. If you think about Jack Roush, he is a trooper. He gave Mark Martin a second chance after Mark came to NASCAR and failed as an owner/driver in the beginning. But Roush sat him down, told him the rules and that if he wanted to play by them he had a job. Martin took it and capitalized on it. This past year, he gave Ricky Stenhouse Jr. a second chance, and Ricky capitalized on it. I like the way Jack stands by people he believes in — to me, that's a really great owner.
But a guy who goes under the radar and gets very little credit for the success that Tony Stewart has is Gene Haas. Gene has been in this sport a long time, and he's spent a lot of money through the years buying cars and engines from Rick Hendrick in an effort to have a first-class operation. The decision he made, with Rick's assistance, to put Stewart in his car and give him an ownership role in the team and use Tony's ability to go out and get the right people — that deserves the tip of the hat. For this year, and what he has accomplished in recent years and where that team came from and what they have been able to do with it, my owner of the year would be Gene Haas.
McReynolds: I can give a nod two or three different directions on this one, but I'm going to go a direction that may surprise you. I'm going to go with Jack Roush and the reasons I go with Jack Roush is: he came back from what he went through a little over a year ago and to had all his Nationwide Series teams win races, he had all but one of his four Sprint Cup teams win races, and he was realistically in a position to win two of the top championships, with Carl Edwards in Cup and, for sure, Stenhouse in Nationwide. That was a tough one, it was a tough one between he and Richard Childress and Stewart-Haas, but I guess when I stacked it all up I went with Roush Fenway — with Jack Roush.
Hammond: I give a tip of the hat to Gene Haas for being smart enough to get Tony Stewart as a partner — that put him now at the head table in Las Vegas. But, my other car owner of the year is Richard Childress for going over and whipping Kyle Busch's butt. I mean, he was smart enough to know that there was a problem and that there was a way for me to fix this darn thing and he at least tried. He did more than Joe Gibbs did. He knew the kid needed to have his butt whooped and he was man enough to go do it.
Jensen: Tony Stewart/Gene Haas. You are what your record says you are. And in this case, these guys were No. 1.
Spencer: In just three years, Tony Stewart has turned Stewart-Haas Racing into a championship operation. Of course, Stewart's partner Gene Haas needed the foresight to initially align with Hendrick Motorsports and enlist a co-owner with the star power and draw of a champion. Certainly, there were drama-filled moments for Stewart and changes in management along the way. In the end, Stewart assembled the necessary pieces for both his team and Ryan Newman's to win races and qualify for the NASCAR Chase for the Sprint Cup and for the owner to win his third championship. And if winning the title wasn't enough, SHR won the Danica Patrick Sprint Cup lottery which will ensure endorsement dollars for the near future.
Cain: This has to go to the first owner-driver to win the Sprint Cup Series championship in nearly 20 years — Tony Stewart. His ability as a race car driver is legendary. But add in the responsibility of owning and managing a two-car team — three cars in 2012 — during the most competitive era in NASCAR history, and this is an easy choice.
White: When Tony Stewart bought into what became Stewart-Haas Racing, some questioned his ability to manage the dual owner-driver role in the sport. Then he put both his teams into the Chase in the first season the company existed. This year, he topped that, becoming the first owner/driver to win the title since Alan Kulwicki in 1992, though Stewart eschews comparisons between the two since he didn't build his team from the ground up. Still, Stewart-Haas outraced and outmaneuvered the competition to snare the 2011 title, and they did it under the leadership and guidance of Stewart.
Mondaca: Jack Roush. Sure, Carl Edwards could not give Roush Fenway Racing the title it most covets, but the group had plenty of accomplishments to help boost its case. In the Sprint Cup Series, the Roushketeers captured five wins and nabbed two spots in the Chase for the Sprint Cup (led by Edwards, who finished the season tied for most points, but lost the title in a tiebreaker). And in the Nationwide ranks, RFR teams won 12 times and driver Ricky Stenhouse Jr. claimed the championship. Oh, and by the way, their driver Trevor Bayne also won the most prestigious race of the year (the Daytona 500) while driving for the Wood Brothers, which gets engines from Roush.
Hembree: Tony Stewart/Gene Haas. The Jimmie Johnson/Hendrick reign is broken – 'nuff said.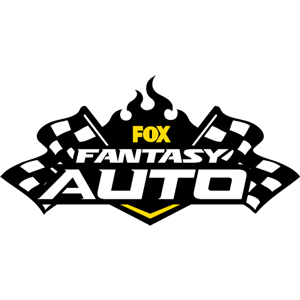 FOX Fantasy Auto Form a Racing Team, Compete for Prizes

Play Now!