Elliott, Scott, White, Weatherly, Lorenzen named to 2015 NASCAR Hall of Fame class
In his heyday in the late 1980s, Bill Elliott was used to dusting the competition, and he came up big again Wednesday as the leading vote getter to be elected to the NASCAR Hall of Fame Class of 2015.
In his first year of eligibility, Elliott's name was listed on a whopping 87 percent of the 54 votes cast by the NASCAR Hall of Fame Voting Panel, which met for five hours to discuss the nominees and vote. The session was spirited and very close.
Joining Elliott in the 2015 class will be Wendell Scott (58 percent), Joe Weatherly (53 percent), Rex White (43 percent) and Fred Lorenzen (30 percent). This is the hall's sixth class and the first to include only drivers. The five winners will be inducted into the NASCAR Hall of Fame on Jan. 30, 2015.
NASCAR President Mike Helton, who like Elliott hails from Georgia, was a contemporary of Elliott's when he worked in the public relations department at Atlanta Motor Speedway.
"It made me feel old, quite frankly, to have a guy that I grew up with in the sport," Helton said of Elliott's election. "I was at Atlanta Raceway when Bill and his brothers first kind of got into the Cup racing side of it. And to now see him inducted into the Hall of Fame makes me feel a little bit old. But certainly, it's exciting for a lot of folks. … It's good to be reminded of that era, that we were able to grow the sport."
Elliott's son, Chase, said his father was surprised to get in on his first attempt.
"I think he was a little bit nervous about today," Chase said. "To be the first one called, it really kind of caught him off guard, so that was cool to see."
Here is the NASCAR Hall of Fame Class of 2015:
BILL ELLIOTT — In a 37-year driving career, Bill Elliott's compiled a list of accolades that put him near the top of a number of NASCAR's all-time lists. His 44 wins rank 16th all time and his 55 poles rank eighth. But, of course, his most prestigious accomplishment came in 1988 when he won the NASCAR premier series championship with six wins, 15 top fives and 22 top 10s in 29 races. All that, combined with an affable demeanor, endeared him to fans. Fans adored him — and that adoration led to a record 16 Most Popular Driver Awards. Elliott returned that love with big stage success — and lots of it. He won the Daytona 500 twice and the Southern 500 at Darlington Raceway three times. And in 1985, he won both of those along with the Winston 500 at Talladega Superspeedway, earning him the "Winston Million" — a $1 million bonus for winning those three of four marquee events.
WENDELL SCOTT — The Danville, Va. native, whose career on wheels began as a taxi driver, was the first African-American to become a full-time competitor in the series. Scott served three years in the U.S. Army during World War II where he honed his mechanical skills in the motor pool. Scott started racing in 1947 and experienced immediate success behind the wheel. He won over 100 races in the next decade at local area tracks. Scott made his first start in NASCAR's premier series March 4, 1961 at Piedmont Interstate Fairgrounds in Spartanburg, S.C. He made 23 starts that season, posting five top-five finishes. On Dec. 1, 1963 at Speedway Park in Jacksonville, Fla., Scott became the first African-American to win a NASCAR premier series event. Scott won the 100-mile feature race after starting 15th. Over the next 13 years, Scott would make 495 starts, which ranks 32nd on the all-time list. In his distinguished career, Scott accumulated 20 top-five finishes including eight of them in the same season he won his first career race, 1964. Scott also posted 147 top-10 finishes, more than 25 percent of the races he entered.
JOE WEATHERLY — Weatherly won two championships (1962-63) and 25 races in NASCAR's premier series. But that's only part of his story, which is long on versatility. A decade earlier in 1952-53, he won 101 races in the NASCAR Modified division, capturing that championship in 1953. He even tried his hand in NASCAR's short-lived Convertible Division from 1956-59 winning 12 times. Weatherly was one of the first drivers who attracted fans to NASCAR as much for his personality as his racing ability, thus his nickname the "Clown Prince of Stock Car Racing." When he won his first NASCAR premier series championship, in 1962, he drove for legendary owner Bud Moore. When he repeated as champion a year later, he drove for nine different teams. Those were the only two years Weatherly competed in the premier series full-time. Weatherly was named one of the NASCAR's 50 Greatest Drivers in 1998.
REX WHITE — Consistency was the hallmark of Rex White's NASCAR career. He finished among the top five in nearly a half of his 233 races and outside the top 10 only 30 percent of the time. White was a short track specialist in an era in which those tracks dominated the schedule. Of his 28 career wins in the NASCAR Sprint Cup Series, only two came on tracks longer than a mile in length. White's victory total ranks 22nd among all-time premier series winners. White won six times during his 1960 championship season posting 35 top 10s in 40 starts. He finished in the top 10 six of his nine years in the series including a runner-up finish in 1961. He was the fourth driver to win a premier series championship in his own equipment. White hails from Spartanburg, S.C., once the hub of stock car racing and a community that produced NASCAR Hall of Famers David Pearson, Cale Yarborough, Cotton Owens and Bud Moore. White was named one of NASCAR's 50 Greatest Drivers in 1998. He resides in Forest Park, Ga.
FRED LORENZEN — One of NASCAR's first true superstars even though he was a "part-time" driver never running more than 29 of the season's 50-plus races. Lorenzen got his start in NASCAR as a mechanic with the famed Holman-Moody team in 1960, but was elevated to lead driver by the end of the year. Lorenzen won three races in only 15 starts the following season. Lorenzen's best overall season came in 1963 as he finished with six wins, 21 top fives and 23 top 10s in 29 starts. Despite missing 26 races that season, he finished third in the standings. In 1964, he entered 16 of the scheduled 62 races but won eight, including five consecutive starts. During that stretch, Lorenzen led 1,679 of the possible 1,953 laps, one of the most dominant runs in NASCAR history. In 1965, he won two of NASCAR's major events — the Daytona 500 and the World 600. Lorenzen retired in 1967 but made a brief comeback from 1970-72. Lorenzen was an extremely popular driver with fans, to the point that he had several nicknames — "Golden Boy," "Fearless Freddie" and "The Elmhurst Express." In 1998, he was named one of NASCAR's 50 Greatest Drivers.
The first winner of the Landmark Award for outstanding contributions to NASCAR was Anne Bledsoe France, the wife of NASCAR founder William Henry Getty France. She was secretary and treasurer of NASCAR and matriarch of the sport.
The five newest members of the NASCAR Hall of Fame will bring the list of inductees to 30, dating back to 2010, when Bill France Sr. and Jr., Richard Petty, Dale Earnhardt and Junior Johnson were inducted.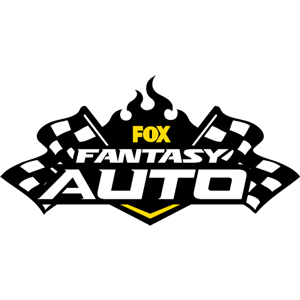 FOX Fantasy Auto
Form a Racing Team, Compete for Prizes
Play Now!