Big winner at Rolex 24? Earnhardt Childress Engines
Four years ago, when Jimmie Johnson decided to race for Bob Stallings in the Rolex 24 at Daytona, the team reached out to Earnhardt Childress Engines to power his ride.
On Sunday, ECR engines swept the podium at Daytona International Speedway with the Nos. 5, 10, 9 Corvette DP teams — as well as the No. 90 squad — finishing first through fourth in the TUDOR United SportsCar Championship'€™s Prototype class.
Although Richard Childress'€™ Welcome, N.C.-based company has built winning engines in stock car competition for three decades, with the Rolex 24 spanning more than half a century, ECR is relatively new to the sports car game.
However the merger of America'€™s two largest sports cars series –€" American Le Mans and Grand-Am Rolex –€" led to the development of a new engine for the Chevrolet Corvettes in the Prototype Class. Gone was the 5-liter LSX engine from last season. In its place was the 5.5-liter LS9 boasting 600-horsepower -€-" 70hp more than its predecessor.
With the time of the first two races — at Daytona International Speedway and Sebring International Speedway –€" lasting 36 hours, Richie Gilmore, ECR chief operating officer, understood that the greatest task for his group would be reliability.
"€œThe big challenge for us this season was the increase in horsepower so the guys worked really hard, but a big group effort went into it,"€ Gilmore said. "€œWe did a lot of testing in the offseason. Definitely with the big power increase we had to reconfigure the head gasket –€" we had some head gasket issues –€" there was a big effort going into it.
"€œThese engines, they'€™re a stock block, stock cylinder head from Chevrolet, it's basically a production engine and to race these things up to 600 horsepower, the big thing was the reliability issue particularly with the first race being 24 hours and the next race being 12 hours. That'€™s the big thing. We wanted to make sure we put the effort in to make that much power with a production engine that we could get the durability in it.'€
To complicate the situation, IMSA changed the engine rules between testing at the Roar before the Rolex (Jan. 3-5) and this weekend'€™s event. While Gilmore is "€œproud"€ of ECR'€™s work ethic, he acknowledges the group could not have acclimated to the changes without the combined effort with Chevrolet.
The commitment to right the situation was not lost on the Chevy teams.
"€œThere were problems with the Chevys in testing and at the Roar and ECR made an all-out effort to get down here and get those problems solved,"€ said Bob Johnson, team owner of the victorious No. 5 Action Express Corvette DP. "€œI'€™m not saying that Ford didn'€™t make the same effort, but it paid off for Chevy. They put tremendous effort into it."€
Four-time Champ Car champion Sebastian Bourdais, who took home his first Rolex Cosmograph Daytona timepiece (awarded to the winners in each class), was ecstatic with Chevy and ECR'€™s contribution.
"€œI think it speaks for itself, really, the Chevy power and the ECR guys did an awesome job,"€ Bourdais said. "€œThey locked up the entire podium. It was a pretty strong showing this weekend. Obviously, Ford came out with a new product, so it'€™s kind of expected that it was going to be a little bit rough around the edges, but Chevy was definitely prepared for the one and they got the result."€
Over the past four years, ECR has created a designated department to service the six sports car teams. There are currently six employees who travel the circuit and oversee the 23 engines currently in rotation.
Although NASCAR is ECR'€™s primary focus, for Richard Childress Racing the victory is a constructive way to kick off the 2014 racing season.
"€œThis is a great race," Gilmore said. "There'€™s a lot of heritage behind it. This is our fourth season running the Rolex. We really like this series. To come out last season and win the championship with Wayne Taylor, we take a lot of pride in that.
"€œI know that working with Jim France (IMSA Chairman) and his group, they want to build this series. It'€™s something that we enjoy. Our customer base has grown every year. It'€™s something that we want to stay in for a long time."€
BACK TO THE DRAWING BOARD
Team owners Chip Ganassi and Michael Shank won the Daytona Prototype classes in the Rolex 24 the past two seasons.
However, there proved to be growing pains for the Ford teams with the introduction of the EcoBoost engine and the consequent rule changes before the weekend'™s race. Their best result? The No. 02 Chip Ganassi Racing entry which finished 15th overall and eighth in the Prototype class with Scott Dixon, Tony Kanaan, Marino Franchitti and Kyle Larson.
Raj Nair, group vice president, product development at Ford Motor Company said in a release following the event, "€œIt's always disappointing when you don't win, but all three of our cars were well-placed and led laps. Obviously, we didn't finish where we wanted, and in a 24-hour race, everything needs to really go your way. We've been working hard on developing our production 3.5L V6 EcoBoost engine for endurance racing, including multiple simulated 24-hour races on our dynos in Dearborn. We were happy with our power at the Roar test, but believe the intake restrictor change instituted after the Roar affected our turbo V6 more than other naturally aspirated engines."€
Nair added that engineers suspected the No. 01 Ganassi Racing Ford, the defending Rolex 24 champion team, suffered an engine failure after 22 hours and 28 minutes. Still, Nair was "pleased" with the performance of Ganassi'€™s No. 02 Ford and the No, 60 Michael Shank Racing Ford which finished 47th overall and 12th in class.
However, five-time Rolex 24 winner Scott Pruett felt the Ford teams were behind the curve entering the event.
"€œGoing into this race, everyone knew there was a 4- to 5-mph differential (to the Corvette),"€ Pruett said. "€œIMSA knew. They recognized it. They didn'€™t want to change it. We knew the differential from the start."€
Roush Yates Engines provides the power plants for the Ford cars in both IMSA and NASCAR.
NEVER SAY NEVER
Ricky Taylor has no intention of quitting his day job driving Corvette DPs for his father at Wayne Taylor Racing.
The 24-year-old native of Surrey, England, who currently calls Apoka, Fla., home, impressed the scouts at Richard Childress Racing during a test with Austin Dillon at Virginia International Raceway. Still, Taylor has no intention of leaving the tour he loves.
"€œIt was a lot of fun,"€ Taylor said of the test. "€œBut I think at the end of the day it comes down to money. You know, I'€™m really ingrained in sports car racing and with the new series It'€™s really a great time to continue my career here and try to build a life her rather than risking everything and going that way.
"€œBut I'€™d love to always keep that option open for road courses or whatever, have somebody just put me in a car."€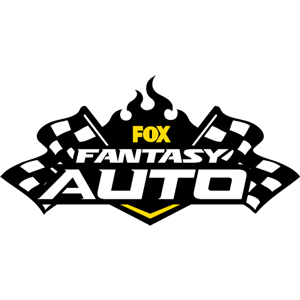 FOX Fantasy Auto Form a Racing Team, Compete for Prizes

Play Now!