Dodge exits NASCAR with Cup title
The last time Dodge won the NASCAR Cup title, in 1975, Ralph Gilles was playing with Matchbox cars on his mother's living room floor.
Even then, Gilles, now the president and CEO of the SRT Brand and senior vice president of design at Chrysler Group, was a NASCAR fan.
"I used to watch NASCAR as a kid," Gilles said. "I loved it."
Considering that it had been 37 seasons since the American automaker won its last Cup title, Dodge's imminent departure from NASCAR is bittersweet — particularly after crowning a champion as popular as Brad Keslowski and watching team owner Roger Penske's successful quest to reach the pinnacle of stock car racing.
As the season finale at Homestead-Miami Speedway last weekend neared, reality set in for Gilles.
"I had flashbacks the last couple of weeks (to) when I sat on the stools down in North Carolina with Roger (Penske) three years ago describing what we were going to do," Gilles said. "The plan, so to speak. Two-car team going forward, a young team, a new team. At the time, Brad was the new kid on the block. And I saw in him a determination that has, obviously, now come through. He was erratic at the beginning. We said he'd mature.
"The next year, I remember telling you guys, 'I see a maturity happening.' And now in hindsight, I never thought he would ramp up so quickly and become such a professional and a spokesperson — and by the way, a beacon for NASCAR in general. He's really one of the best things that's happened to NASCAR in a long time. He's a social media master. He's well-spoken. He's good looking. He's fast. And he drives a Dodge, for now."
Keselowski first won a Cup race with Phoenix Racing in 2009 and connected with Penske Racing at the end of that season. In the past two years, he has blossomed with a drive and determination that his boss man Penske compares to four-time Indianapolis 500 winner and three-time IndyCar champ Rick Mears. Last year, Keselowski earned his first Chase for the Sprint Cup appearance.
Despite the success Dodge has enjoyed with Penske Racing the past decade, The Captain announced in March he was returning to Fords in 2013. With the loss of the boutique operation, there was not another organization in NASCAR that suited Dodge's needs. So the decision was made in April not to return after this season.
With Dodge leaving the sport on top, for Gilles, the exit is not as heartbreaking as one might think.
"I look at it a different way," Gilles said. "I couldn't think of a better way to do this. In the back of our minds, we planned for this. We planned for success, always. But it's kind of like Halley's Comet. Sometimes it happens and you luck out. It's been a long run. To say I thought it'd happen this year, no. I didn't think so. I thought we'd be closer but to say we're here today, I'm like OMG. I'm still pinching myself.
"So it's not bittersweet. If anything, it's an exclamation point on an effort that's 11 years in the making."
Gilles would not speculate on whether that championship-level effort could at some point change the marketing direction within the Chrysler organization to take another look at NASCAR. Or even if finding the proper partner down the road could turn the tide. Regardless of Dodge's involvement after last Sunday, he feels it's still important to acknowledge the fans and their support of the company.
"Whether Brad goes on and we exit the sport for a while, the fans will still be there," Gilles said. "There will still be people driving Chargers and wearing the livery. If the moons align, why not (return)? It's something we'll have to study. If everything feels good, is good and goes along with our plans . . . I can't talk about that.
"It puts a great taste in our mouths. It leaves us on a high note. It also allows us to retroactively look at the data and compile the whole year and see what we got out of it, what we didn't. Sometimes, you don't know what you have until it's gone. So we'll have to study the difference of having NASCAR in the system or not."
Dodge's latest tenure in NASCAR began in 2001. Ray Evernham led the engineering development among team owners at the time, but Richard Petty, Bill Davis, Chip Ganassi and Melling Racing were all part of the partnership. Sterling Marlin won the first race for the manufacturer at its home track, Michigan International Speedway, in August that year. Penske didn't join the fold until 2003.
There has been speculation that Dodge could come back in 2014. Throughout the course of this season, there had been discussions with Michael Andretti, Petty and Furniture Row Racing about forming partnerships. At the end of the day, however, Gilles acknowledged that there was no way "to replicate" the relationship that Dodge enjoyed with Penske.
Certainly, as a car guy — and auto dealer — Penske understands the culture. Dodge had developed a boutique-style situation with a four-decade-old organization devoted to racing. Their symbiotic relationship through engineering is one that will be duplicated in years to come as NASCAR trends more toward factory-backed organizations setting the standard in the sport.
"You cannot replicate the situation we had going with Roger," Gilles said. "It's impossible. Roger's a very special team, a very special man. He puts a lot of his personal gumption in. And think about it — a two-car team for the last two to three years and everyone laughed at us when we showed up on the scene with our band of bandits and look what we've been accomplishing. That's because of the determination. And it's very difficult to duplicate that."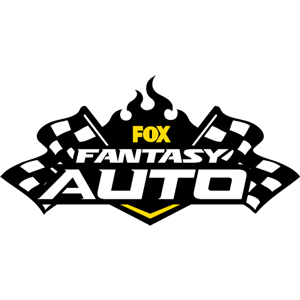 FOX Fantasy Auto Form a Racing Team, Compete for Prizes

Play Now!