Hamlin suffers broken vertebra
Joe Gibbs Racing driver Denny Hamlin has suffered a broken vertebra in his lower back, according to a team release.
Hamlin suffered an L1 compression fracture in a crash on the final lap of Sunday's NASCAR Sprint Cup Series Auto Club 400 at Auto Club Speedway. He was battling driver Joey Logano for the win when contact from Logano sent Hamlin's car into the inside retaining wall.
According to the team, "Hamlin hopes to be released today to fly to his home in North Carolina where he will be evaluated by Dr. Jerry Petty of Carolina Neurosurgery and Spine Associates later this week."
Hamlin and Logano have shared some heated exchanges this season. After the season-opening Daytona 500, in which Hamlin finished 14th, the driver took to Twitter to take a jab at Logano.
@dennyhamlin: ". @keselowski sorry I couldn't get close to you cuz your genius teammate was too busy messing up the inside line 1 move at a time"
Logano, who finished 19th, quickly responded.
@joeylogano: @dennyhamlin I Remember when you were MY genius teammate. #LoveYouMeanIt
Fast-forward to the race at Bristol Motor Speedway on March 17. Logano was running second, Hamlin third, and racing for the lead when Hamlin tagged him to move him out of the groove so he could move up. Logano's car careened off the wall. After the race, Logano attempted to confront Hamlin in his car, but Hamlin essentially ignored him and his crew pulled Logano away from the car. Hamlin said later he meant to move Logano's car out of the way, but that he did not plan to cause him to crash.
"I meant to run into him," Hamlin said. "I didn't mean to spin him out, but his day was fine. He still had a bad day, anyway, for whatever reason. You know, just, we finished bad and he finished bad. It's even."
His take on the conversation?
"He said he was coming for me,"Hamlin said. "I usually don't see him, so it's usually not a factor."
Logano, who refused to comment on what he said, still offered cutting remarks about Hamlin.
"That's a freaking genius behind the wheel of the 11 car — probably the worst teammate I ever had, so I learned that now," the former Joe Gibbs Racing driver said. "He decided to run in the back of me, so, whatever. I have a scorecard, and I'm not putting up with that. What goes around comes around. He already ran down his right-front tire, so he deserves it."
And then they took to Twitter again.
Joey Logano opened with "Hey @dennyhamlin great job protecting that genius brain of yours by keeping your helmet on"
Hamlin, unwilling to let the opening pass, responded quickly: "Why's that … What would you do?"
Later, he added: "Last time I checked he had my cell and direct message button to choose from if he's got a problem. Otherwise hush little child."
On Sunday at Auto Club Speedway, they were racing together again, this time side by side for the win on the final lap. They made contact and Logano bounced off the inside wall and went on to finish third; Hamlin's car slammed the inside retaining wall and he was airlifted to the hospital where he was diagnosed.
"He probably shouldn't have done what he did last week, so that's what he gets," Logano said immediately after the race and before Hamlin's condition was announced.
Hamlin has endured back problems in the past, though obviously of a different nature. In 2012, he suffered from a bulging disc that hampered him. He skipped a Sprint Cup practice at Daytona in July while dealing with the problem. He has gone to a newer plane, which he will travel back to North Carolina on, that has a couch with a fold-out bed so he can lay horizontal on the flights, offering more comfort for his back.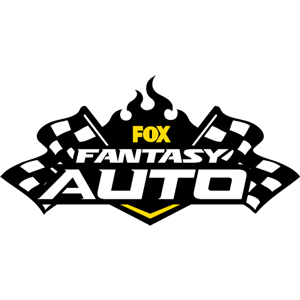 FOX Fantasy Auto Form a Racing Team, Compete for Prizes

Play Now!