Hamlin: I won't pay NASCAR fine
Denny Hamlin said Thursday that he refuses to pay the $25,000 fine that NASCAR assessed him after comments he made regarding the new Generation 6 car last weekend at Phoenix International Raceway. The car debuted in the Sprint Cup Series this season.
"I'll be honest. I'm not going to say anything for the rest of the year, as long as it relates to competition," Hamlin said Thursday. "You can ask me how my daughter is, talk to me after wins about what-have-you, but as long as it relates to competition, I'm out, from here on out. The bad part is that I feel like I've been a pretty good spokesman for them, and being positive when things aren't always positive. They just lost one small spokesman today — that's all.
"For what I understand, it's comparing the Gen-6 car to the Gen-5, comparing the two. I shouldn't have done that.
"Ultimately, I'm not OK with it. This is the most upset and angry I've been in a really, really long time, about anything, anything that relates to NASCAR. You have strong opinions about a lot of things, whether it be Clements' suspension, things like that. A lot of people hold their tongues, and some people don't — like Brad.
"The truth is what the truth is, and I don't believe in this. I'm never going to believe in it. As far as I'm concerned, I'm not going to pay the fine. If they suspend me, they suspend me. I don't care at this point.
"It's an opinion, and it's not even a bad one. I've got to be careful, because I don't want to make things worse than they already are, and this is something that was absolutely nothing that got blown into to something, and it's just going to be worse for them. So let them deal with it."
Hamlin, who has been penalized twice by NASCAR for comments regarding competition, was hit with that $25,000 fine Thursday.
Later Thursday, on his Twitter page, Hamlin reiterated his refusal to pay the fine, saying, "Trust me, this is not about the money.. It's much deeper."
This was NASCAR's position on the matter:
"Following the NASCAR Sprint Cup Series event last Sunday at Phoenix International Raceway, Denny Hamlin made some disparaging remarks about the on-track racing that had taken place that afternoon," NASCAR said in a statement. "While NASCAR gives its competitors ample leeway in voicing their opinions when it comes to a wide range of aspects about the sport, the sanctioning body will not tolerate publicly made comments by its drivers that denigrate the racing product."
In a news conference after Hamlin's comments, NASCAR Vice President of Competition Robin Pemberton further addressed the penalty.
"We give them quite a bit of latitude," he said. "You can't slam the racing. You can't slam the product. That's where it crosses the line."
Pemberton said that Hamlin has the right to appeal to the National Stock Car Racing Appeals Panel. To initiate the process, Hamlin must send notification of the appeal to NASCAR. After that, he can continue to compete until the hearing.
"It's like every other appeal," Pemberton said. "Over the course of time, you remember mechanics and crew chiefs, whatever, if they appeal, then they can continue to carry on business as usual until the appeal has been heard and ruled on.
"The fines are supposed to be paid as soon as possible but we're not in any of those windows where it seems to be a problem."
At Phoenix, Hamlin started from the rear of the field in the race, then moved up to finish third. Afterward, he offered this assessment of the new car, leading to the penalty: "I don't want to be the pessimist, but it did not race as good as our generation five cars. This is more like what the generation five was at the beginning."
Joe Gibbs Racing issued a statement in support of Hamlin on Friday: "We have spoken with NASCAR and will continue to keep an open dialogue with them on this matter, but we will keep those discussions between the parties involved. We will fully support Denny in his appeal process."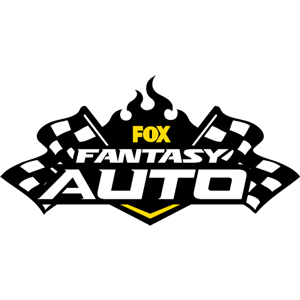 FOX Fantasy Auto Form a Racing Team, Compete for Prizes

Play Now!