Hamlin dizzy after crash at Kansas
Denny Hamlin endured a vicious crash on Thursday morning at Kansas Speedway.
During his third lap on fresh tires — which he described as "a little treacherous" — Hamlin said he "clipped the right rear on the outside wall on corner entry and when I did, it just shot the car to the apron and then I tried to correct and over-corrected and got into the outside fence."
Hitting the wall is not uncommon in auto racing. But being advised by NASCAR to visit the infield care center after a competitor drives his car back into the garage isn't something Hamlin remember occurring in the past.
Normally, would Hamlin have gone to the infield care center on his own will?
"Probably not," said the driver who is currently third in the Sprint Cup points standings.
However, considering the severity of Hamlin's wreck he believes it "was probably the wise thing to do," particularly since he acknowledged feeling dizzy following the first hit and having his "bell rung" afterward.
"The medical staff can't do their job unless I tell them exactly what's go on," Hamlin said. "They may as well not be here if I am going to tell them stories and give a false sense of security to them. I'm honest with them. I knew that I was fine."
Hamlin compared the accident to his October 2008 wreck at Talladega Superspeedway where he blew a tire while leading the race.
"We went to the hospital, got a MRI and had a slight concussion there," Hamlin said. "That was similar but … I feel much better than I did after the Talladega one."
Certainly, when drivers wreck on the racetrack and an ambulance or safety vehicle removes the competitor from the accident scene, an automatic trip to the infield care center is required.
"Safety has been and always will be the No. 1 priority for our officials," said NASCAR spokeswoman Kristi King. "They are trained and experienced to be on the outlook for any type of situation in regards to safety at the racetrack. This is just an example of them doing their job."
Still, given Dale Earnhardt Jr.'s recent admission concerning his concussions and subsequent two-week sabbatical, it's not surprising that NASCAR erred on the safe side in insisting that Hamlin follow up. Hamlin characterized his visit to the infield care center as "standard procedure." Following the initial exam, Hamlin waited an hour then was reexamined by medical personnel.
While Hamlin says NASCAR liaisons have followed up in the past after a wreck, this was the first time he was asked to return to the infield care center.
As for Earnhardt's recent situation having an effect on Hamlin, he admits that contact with the wall (he was told his speed on was 202 mph) eventually would have been enough of a concern to compel him to seek further attention.
"I felt the need to just make sure that I was okay, because honestly I don't want to be endangering myself or anyone else on the track," Hamlin said.
Although Hamlin followed NASCAR's directions on Thursday, he's still not convinced that most competitors will follow Earnhardt's lead and "voluntarily step out of a car."
"That will be the continued challenge of it is that no matter how you feel, or anything like that, you're just not going to want to step out of your car," Hamlin said. "I think that he was generally worried for himself and knew how he felt. He made the decision evidently to pull himself out. I don't think drivers will treat it any different. I think that they'll just do the same things that they've been doing."
After the cobwebs cleared, Hamlin's focus returned to the immediate — this weekend's race. Having totaled his winning New Hampshire ride in the wreck, Hamlin was "a little disappointed in losing that car."
"Obviously, that car was pretty quick," Hamlin said. "We struggled for speed yesterday, but today — our third lap put us P2 (second position), so I was very optimistic about what we had going for us. Like (crew chief) Darian (Grubb) said, we don't have any backup cars, there's no such thing. All of our backups are primaries that raced somewhere else. So, I think our Chicago car is basically the 'sister' to it. So, we should be fine."
Hamlin posted the 12th fastest lap in his backup car, at 184.662 mph.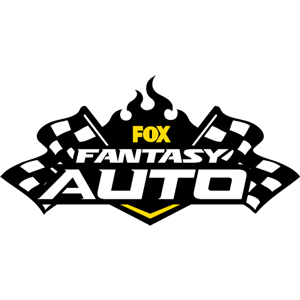 FOX Fantasy Auto
Form a Racing Team, Compete for Prizes
Play Now!