Daytona is anybody's to win
Ask pundits around the garage at Daytona International Speedway who has an advantage for Saturday night's Coke Zero 400 and the answers will vary.
But perhaps the best analogy came from a crew chief who asked to remain anonymous, who said, "If David Ragan can win at Talladega, then it's anyone's game."
On Thursday, Dale Earnhardt Jr., who has won both the February and July romps on the 2.5-mile superspeedway, confirmed that premise.
"Every car in the field with the exception of a few, one or two," Earnhardt said were capable of contending at restrictor-plate tracks. "I think every car in the field, what we saw at Talladega proved that about anybody with this style of package can get up there and make it happen."
In February at Daytona, rookie Danica Patrick showed her restrictor-plate skill by winning the pole and finishing eighth — her one and only top-10 finish this season. But given the caliber of equipment and pit crew, she believes, "It's definitely possible."
"I don't get worse as the year goes on, especially in the early years of running in a new series, so presumably I should hopefully have better experience at doing it, especially having done Talladega, too," Patrick said.
As competitive as Patrick was in the Daytona 500, she wished afterward that the team would have had some sort of game plan in place to close the deal. But unlike IndyCar, where Patrick previously raced, sometimes instinct will carry a driver further. Patrick said her team owner, Tony Stewart, told her she likely "had more to lose than gain by trying something at the end" of the race.
And words of wisdom from another champion, Jimmie Johnson, confirmed that sentiment.
"I said that I wish I knew what to do better," Patrick said. "(Johnson) said that the two times that he has won at Daytona were the two times he didn't have any kind of a plan. I suppose it is about being at the right place at the right time and having the right people behind you.
"There is luck that plays into it that way. Although a lot of times good drivers win, so you still need to know what to do. Probably more than anything, it just means have a little bit of experience so that you can handle whatever situation comes up best."
Still, in order to win at Daytona or Talladega, the best strategy is avoiding the wrecks in order to contend at the finish of the race. Jeff Gordon, who leads all active drivers with six wins at Daytona, agreed that, "The first thing you have to do is to survive here."
"You have to get to the final laps, which is not an easy thing to do," Gordon said. "We are going to look at where we qualify. We will base our strategy on that as well as how things went the last time we were here, and that is how we are going to run this race.
"If we are in the closing laps of the race and we have a shot at winning it, then we are going to go for it. You have to go for the win, and that's always the case."
TAKE-AWAY
NASCAR confiscated the spacers that support the roof flap hinge bars from 16 Sprint Cup cars at Daytona on Thursday after it was discovered that the pieces were "not in compliance with the kits," according to spokesman Kerry Tharp.
The Chevrolet of Jamie McMurray, along with all six Toyotas from Joe Gibbs Racing and Michael Waltrip Racing, plus every Ford from Roush Fenway Racing, Penske Racing, Richard Petty Motorsports, Wood Brothers and Germain Racing were forced to replace the pieces before practice began.
While NASCAR would not comment on the perceived advantage the pieces would provide, some competitors believe the altered spacers could weaken the air seal on the flaps and redirect the airflow over the car to decrease drag and improve aerodynamics.
After an initial sweep was made in the Sprint Cup garage, NASCAR inspectors busted 15 additional Nationwide Series teams after that tour's practice. Each of those teams was required to swap their spacers before leaving the track.
SOCIALIZING
Not sure whether crew chief Rodney Childers was referring to the Fourth of July or Saturday when he tweeted: "Bring on the fireworks."
NUMBERS GAME
31 — Years since a driver swept both Daytona races in one season. Bobby Allison last pulled off the feat in 1982.
17 — Sprint Cup cars practiced during Happy Hour on Thursday. David Reutimann led the speed chart with a lap of 197.537 mph.
9.6 — Average finish of Jimmie Johnson at Daytona, the best among active full-time Sprint Cup drivers.
SAY WHAT?
When Matt Kenseth was asked whether his success with Joe Gibbs Racing this season helped to settle his nerves, he replied, "I don't know that it ever totally goes away. I think that in this sport in general you always have to have that sense of urgency, and I don't think you could ever get too comfortable. Everybody can be replaced, and you have to perform each and every week. It's a really 'what have you done for me lately' sport, obviously."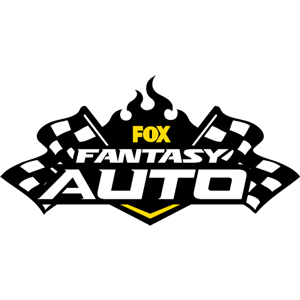 FOX Fantasy Auto Form a Racing Team, Compete for Prizes

Play Now!