Danica, JJ, Bayne wreck early
The 54th Daytona 500 finally was under way but lasted just one lap under green when Elliott Sadler triggered a crash on Lap 2 in the frontstretch that collected five-time NASCAR champ Jimmie Johnson, Danica Patrick and defending winner Trevor Bayne.
All four cars were called to the garage for repairs.
Other cars involved in the wreck included former Sprint Cup champ Kurt Busch and last summer's Daytona winner David Ragan, who was sent to the infield care center. The first caution period lasted four laps.
""Yes, I'm ok," Johnson said. "That side hit was hard. We were all just trying to make our lane work. A lot of energy in the lane. I was kind of pushing the No. 78 (Regan Smith) a little bit. I could feel some help from behind. Just turned me around. Sent me down to the inside lane and back up to the outside lane. When I was l sitting in the middle of the race track, I knew at some point someone was going to come along unfortunately. David Ragan had nowhere to go. I unfortunately got drilled by him pretty hard.
"I'm just really, really bummed to start the season this way. For all the hard work that has gone into getting this Lowe's Chevrolet ready for tonight; we didn't get to complete two-and-a-half miles of green flag racing. So, pretty bummed."
Johnson was seen and released from the infield care center, telling reporters that he was "OK."
Ragan was less forgiving.
"It is disappointing. I was just trying to see the monitor to see who I can be mad at. It is ridiculous to sit around this long for the Daytona 500 and on the very first lap for someone to be driving as reckless as whoever caused that, someone had to cause it. It is just a shame for it to be that early in the biggest race, the first race of the year. We just got caught up in it. We were content on riding in the beginning and minding our P's and Q's. They started wrecking in front of us and we just couldn't get out of the way quick enough. It is very disappointing for our Front Row Motorsports team. We will have to pick up and move on. I can't wait to see who was the bonehead that did that."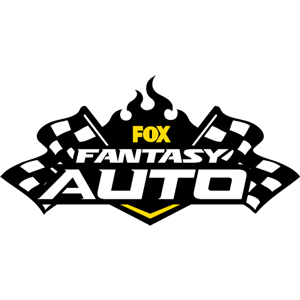 FOX Fantasy Auto Form a Racing Team, Compete for Prizes

Play Now!