Bayne attends 'American Idol' screening
Trevor Bayne continues to find fun ways to enjoy the travel of the NASCAR Sprint Cup Series this season.
On Thursday night, Bayne was in Los Angeles to view "American Idol." He sat in the front row to catch a different kind of action. The 20-year-old seemed a little awestruck by the experience.
"Man, that was awesome," he said. "I have gotten to do some really cool things recently, but last night ranks right up there. I was so excited when I found out that I was getting to go and check it out. We got to sit in the front row right behind the judges and witness it. I got to see Stevie Wonder perform and Hulk Hogan was there and then the judges used their save deal to save Casey (Abrams, the lowest vote getter for the night) and the whole thing was so dramatic, it was crazy."
Bayne is no stranger to high-pressure situations like the ones Abrams faced. After all, he won the Daytona 500 in his first start at Daytona International Speedway earlier this year, vaulting him into his own arena of celebrity.
"I mean, last night was insane and I was supposed to go to the (LA) Lakers game the other night, too, and that turned out to be a triple-overtime game," Bayne said. "… I am just so blessed to be able to be in these situations and be able to experience all of this stuff."
Bayne found another surprise, too. He not only met all the contestants, but also the judges – and found that he was also being sought.
"I got to meet Jennifer Lopez and her husband Marc Anthony, which was really awesome," he said. "I got to meet Randy Jackson, too. The cool part to me is not that I got to meet them, but that they actually wanted to meet me. That blows my mind. I mean that is Jennifer Lopez and she wanted to meet me? It is just crazy."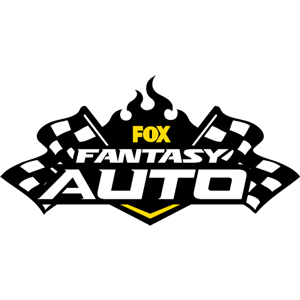 FOX Fantasy Auto Form a Racing Team, Compete for Prizes

Play Now!