With heavy hearts, racers drive on
Since 1959, racers and fans alike have gathered at Daytona International Speedway in February for the Great American Race.
On Sunday, NASCAR's Sprint Cup competitors will race with heavy hearts in the Daytona 500 after at least 28 people — with reports of more — were injured in the frontstretch grandstand on the final lap of the Nationwide Series event after Kyle Larson's car catapulted into the catchfence.
But race they will.
"We've always known since racing was started this is a dangerous sport," said Saturday's winner and three-time Cup champion Tony Stewart. "But it's hard. We assume that risk. It's hard when the fans get caught up in it.
"As much as we want to celebrate right now, as much as this is a big deal to us, I'm more worried about the drivers and fans in the stands right now. I could see it all in the mirror, and it didn't look good from where I was, either.
"It's like you want to put on good races, but not at the risk of the drivers and the fans like this. It's a hard thing for NASCAR. There's no easy solution, never has been. NASCAR is an extremely smart group. They're doing everything they can to keep this from happening. That's the main thing."
The NASCAR community has experienced tragedy in the past and persevered, whether it was the loss of seven-time champion Dale Earnhardt or fourth-generation racer Adam Petty, who both died behind the wheel of a race car.
But nothing has ever stopped the wheels from turning.
Through history, NASCAR has learned from these isolated incidents — whether it was Bobby Allison's car vaulting into the fence at Talladega in May 1987, an IndyCar Series accident in Charlotte in 1999 that killed three fans or Earnhardt's death in 2001 — and fans and competitors have benefited from the safety advancements along the way.
When the 43 best stock-car drivers strap into their cars for the 55th annual Daytona 500, they'll compete with the confidence of knowing that, while racing is a dangerous sport, NASCAR continues to champion its ongoing safety initiative.
Six years after Earnhardt's death, NASCAR introduced the Car of Tomorrow — and it has not lost a driver since. The newest car model, the Generation 6 car that debuts this year to replace the COT, is the most structurally sound vehicle to date.
Based on the COT platform it has a bigger cockpit, centralized driver's seat, larger crumple zones to absorb energy from side impacts and a more secure fuel cell.
The Gen-6 also added a second reinforcement bar just below the halo bar that runs horizontally across the top of the front windshield to further protect the driver in case the car rolls.
NASCAR also dramatically increased the size of the roof flaps on the new model — which many drivers have tested in the last month at Daytona.
But while drivers understand the inherent risks associated with racing from their first spin in a go-kart, race fans must feel safe from their vantage points in the stands.
Yes, tracks have improved the catchfences over the years. After Carl Edwards collided with Brad Keselowski at Talladega in 2009 and sailed into the frontstretch fence, that track and Daytona elevated their fences from 14-to-22 feet. Certainly, after Saturday's incident, further research will be conducted to further protect spectators.
Late into Saturday night, track workers continued to repair the fence where Larson's car blew a hole through the crossover gate and steel reinforcement. Daytona International Speedway president Joie Chitwood III anticipated no changes to that particular area of seating.
"After every event, we review our property from an asphalt and fencing perspective," Chitwood said. "We did that after the Duels and the truck race, and we'll do the same thing to make sure that we're ready for tomorrow."
As for the competitors, Tony Stewart still is hoping to earn the Harley J. Earl trophy on Sunday. While Smoke has been victorious four times at the 2.5-mile track in July, the Daytona 500 has been out of his grasp.
"When we wake up in the morning, we'll put today behind us," Stewart said. "We'll be 100-percent focused on trying to come back and be in Victory Lane tomorrow."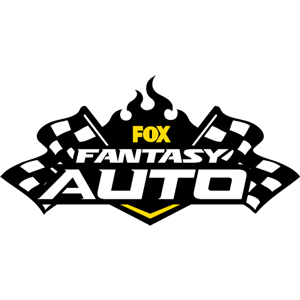 FOX Fantasy Auto
Form a Racing Team, Compete for Prizes
Play Now!