The return of the king
Last Sunday, Jimmie Johnson returned to his throne as NASCAR's Sprint Cup champion. Now ol' 'Five-Time' has a six-pack. It was a record-setting performance for Jimmie. He became only the third driver in all of NASCAR's long history to ever win six or more championships in our top series, joining Richard Petty and Dale Earnhardt who both have seven. He also became the youngest driver to win six championships.
The numbers, as you know, don't stop there and are staggering. The No. 48 team has been in existence for 12 years and now six of those have been championship years. Jimmie's also won six out of the last eight championships. They've racked up 66 wins so far which puts Jimmie second of all active drivers, ironically behind his teammate, Jeff Gordon, who has 88 wins. The No. 48 has won the Daytona 500 twice and four times they've kissed the bricks as winners of the Brickyard 400.
It marked Hendrick Motorsport's 14th overall championship in NASCAR with 11 in the Sprint Cup series and three in the Camping World Truck Series. Hendrick Motorsports has the most overall NASCAR championships followed by Richard Childress Racing which has a combined 12. With his six championships as a crew chief, Chad Knaus only trails NASCAR Hall of Fame crew chief Dale Inman, who has eight.
I've said it before and I'll say it again: The Chase format is tailor-made for Jimmie. It doesn't matter what tracks they put in the Chase. It doesn't matter what point system they use. It doesn't matter how many cars are in the Chase – remember it was 10 cars, then it became 12 cars and then in the 11th hour of this season, it became 13 cars. Jimmie and Chad don't care. They simply go out and beat whatever and whoever comes at them.
It doesn't even matter what type of car NASCAR puts on the track, because Sunday marked the third different style of car Jimmie has won the championship in. He won with the old car, he won with the Car of Tomorrow and now he is the first one to win in the new Generation 6 car. Jimmie led the points for all but three weeks during the regular season. He started second in points in the Chase but after crushing the competition at Texas Motor Speedway earlier this month, the point lead was his and he never looked back.
On top of all the accolades and appearances Jimmie has been making like appearing on The David Letterman Show the other night and will be making through 2014 as the defending champion, he now has a vote in the NASCAR Hall of Fame member selection. This new addition was announced by NASCAR last week prior to Sunday's race, that from this point forward, the series champion will take part of the closed-door review and voting process.
The really cool thing about Jimmie is that he is a true gentleman. He's humble, he's appreciative and, as I mentioned last week, you'll never find Jimmie suffering from hubris. That's simply not how he is wired up. So congratulations to Jimmie, car owner Rick Hendrick, Chad Knaus, the No. 48 team and everyone at Hendrick Motorsports.
By the way, I already told Jimmie I've already trademarked "I'll be in heaven by winning No. 7" and "Drive straight to No. 8," because you know what their next goal is. Just think, if they hadn't let last year's championship slip through their fingers in the final two races of the season, what even rarer air he would be sharing right now.
So we are off into our supposed off-season. I say supposed because there is a lot of work that gets done and it's not like everyone just shuts down for 90 days until we return to Daytona. There's a NASCAR test coming up at Charlotte Motor Speedway. NASCAR is looking at ways to tweak the Gen-6 car so that it can deliver even more competitive racing than it did this past season.
Don't forget, we had 17 different winners in 36 events this year. That's pretty darn competitive right there. Then after the holidays, we'll head back to Daytona in January, and before you can blink, it will be time for Daytona Speedweeks and our NASCAR on FOX team back on the air.
Ryan Newman, Kurt Busch, Juan Pablo Montoya and Kevin Harvick said goodbye to their 2013 teams. Ironically, Kurt and Kevin are teaming up with Tony Stewart and Danica Patrick next year. Those four personalities together will make for its own television reality series, let alone what they do on the track next year as teammates.
Speaking of Stewart-Haas Racing, it looks like the only driver/crew chief combo staying the same next year is Danica and Tony Gibson. Chad Johnston will take over for Steve Addington as Tony Stewart's crew chief. It will be Kurt Busch paired with newly promoted crew chief Daniel Knost. Rodney Childers will assume crew chief duties for Kevin Harvick. To prove once again what a small world NASCAR is, Chad's former driver, Martin Truex Jr., is taking over driving duties for Kurt Busch's No. 78 car.
It looks like our soon-to-be-crowned 2013 Rookie of the Year, Ricky Stenhouse, will have a new crew chief of the No. 17 car next year. Rookie Kyle Larson takes over Juan Pablo Montoya's seat. Heck, if that wasn't enough, Joey Logano announced his engagement to Brittany Baca last week.
My point is, there is just a lot going on and the season hasn't been over a week. We never truly stop. Think about it: We haven't even had the Awards Banquet in Las Vegas yet. Our sport is like that little duck gliding on the pond. On the surface, it looks like everything is calm, cool and collected, but below the surface, its little feet are just going a mile a minute.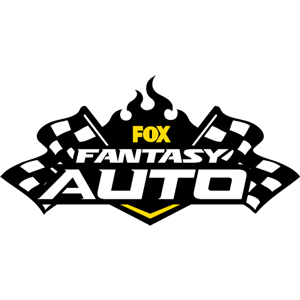 FOX Fantasy Auto Form a Racing Team, Compete for Prizes

Play Now!