'I have a hangover — man, I have a hangover!'
Let me start off by saying, I am a blessed man. I have been fussed over, cared for and loved these last few days to the extent I don't know if I will ever get over it. The outpouring of love and support from friends, family and NASCAR has been staggering.
OK, maybe I should stop and explain what I am talking about. All this is about the recent induction of the 2012 Class into the NASCAR Hall of Fame. It was one of the most gratifying experiences I have had in my life. Let's be clear, I didn't say in my career, I said my life. That's how extremely special it was.
Never in my life have I seen people work so hard and give so much of themselves to make the NASCAR Hall of Fame Induction special. That VIP-type treatment wasn't just reserved for the inductees and their families. They made sure our extended family and friends were equally well-cared for.
None of us wanted for anything. Not one time did I ever say, "Why aren't they doing it this way?" or "Have they thought of this?" NASCAR and the folks at the NASCAR Hall of Fame were always one step ahead, and there was nothing they weren't prepared for.
From the minute the Class of 2012 was announced back in August, a plan was established and executed to perfection. Amber Wells and Karen Davis are two very special women. Nothing we threw at them, whether it was a question or a request, ever fazed them. Their response time was incredible. More important than that, they really enjoyed what they were doing. They were on this journey with us.
Sure, it was a lot of hard work. It was hours upon hours of planning and commitment on their part, but they wanted us to enjoy and savor every second of it. It really was one of those once-in-a-lifetime scenarios. They did everything first class, with a smile on their face, and you could just feel their dedication to making it special.
The same can be said for Winston Kelley, the executive director of the NASCAR Hall of Fame, and Kimberly Meesters from the Hall. Their commitment to excellence truly is inspiring. Until I saw it all come together, I couldn't really grasp all that goes into putting an event like this together. It really was awe-inspiring.
To give you a little background, there are 25 names selected by the nominating committee. From there, the voting committee reviews each nominee in a closed-door session, and five names are selected. If you are fortunate enough to be one of the five names announced by Brian France live on SPEED, NASCAR's Hall of Fame television partner, your amazing whirlwind of events begins, and literally begins immediately.
You attend planning sessions for not only the actual induction, but for your NASCAR Hall of Honor display that will reside in a special location in the Hall for one year. You are measured for your one-of-a-kind NASCAR Hall of Fame jacket and really awesome ring. You have to think about who you want to induct you. There's speeches to be written, photography, media events, licensing and on and on.
While all that is going on, SPEED begins preparing a one-hour TV special on your life and career. Now I have known Cale Yarborough, Mr. Wood, Dale Inman and the late Richie Evans for, like, forever. These TV specials were so incredible because I learned something new about each and every one of them. I would wager they would say the same about mine.
Last week the family and I flew into Charlotte on Thursday afternoon. I had my first induction ceremony rehearsal that afternoon. That evening there was a private dinner hosted by NASCAR and the Hall for the five inductees. That in itself was special. We all got to be together, reminisced, told stories, maybe stretched the truth a few times and got caught up on each other's families.
Friday morning it was back to the Hall for final practice. Friday afternoon saw my friends and family come into town as we prepared for the induction. Friday evening began with a reception, followed by a dinner and a special Hall of Fame jacket presentation. Then from the Crown Ballroom the actual induction ceremony began. My dear friend and NASCAR on FOX boss, David Hill, flew all the way in from California just for the dinner and induction. He turned right around and flew back to San Francisco to oversee the NFL on FOX coverage of the San Fran/NY Giants game.
Saturday we again were in the NASCAR Hall of Fame. We did an autograph session, a question and answer session, plus numerous media interviews as part of the NASCAR Preview, which was brought back for the fans. I am thrilled NASCAR has started this again. We used to do the Preview in Winston-Salem back when Winston was the series sponsor. It's just a great way to meet the fans because everyone gets excited to see the drivers, the new paint schemes, get an autograph or picture taken.
Sunday saw us back to the NASCAR Hall of Fame. My family got to help me unveil my Hall of Honor display. We spent more time with the fans as well. A granite marker outside the Hall was dedicated to me, and then in a very special ceremony, a lucky fan was chosen to present each one of the inductees with a special NASCAR Hall of Fame medallion.
Oh, wait until you visit the NASCAR Hall of Fame and see my Tide car in my Hall of Honor display. It's been on display in Franklin at one of my dealerships for about 10 years. That car never raced again after we won the 1989 Daytona 500, so you can just imagine how rough it was.
My dear friend Rick Hendrick, who I drove the Tide car for, once he heard I wanted to have it in my Hall of Honor display sent his boys over to get it. They brought it back to Hendrick Motorsports, and he made it clear the ol' girl was to be given priority one treatment.
Rick's gang took that car apart piece by piece and did a total rehab on it. This thing is now pristine. It really is stunning. I encourage you to visit the NASCAR Hall of Fame because honestly, this car looks better now than when we unloaded it in Daytona 23 years ago for the Daytona 500.
So as you can see, there is a lot to do and a lot of moving parts in all this. It was so seamless. Amber and Karen, who worked closely with my crowd, made it look so easy. Naturally from where they are sitting it surely wasn't because they put their heart and soul into it, but they made it fun for me and my family.
There was just an incredible amount of activity in uptown Charlotte. NASCAR had all the inductees and their families stay at the Ritz-Carlton. We were right in the center of all the activity. The blur of what was six days in Charlotte was unparalleled by anything Stevie and I had ever experienced.
All this was for what I was fortunate enough to accomplish in my racing career. Now for me personally, my hangover is an emotional one. Our oldest daughter Jessica and her husband returned last Wednesday evening from six weeks in Brazil. Those kids got a few hours sleep, and then we all flew over to Charlotte.
Our youngest daughter, Sarah, has been in the Philippines doing missionary work. Stevie and I couldn't be more proud of her because she is following a path she is passionate about. We had talked to her earlier in the week, and she had told me how sorry she was that she was going to miss this event, which was the pinnacle of my racing career. I was OK with that. The girl was basically on the other side of the world. I would never have expected her to drop everything and come to the induction. She was over there helping folks much less fortunate who were trying to recover from the recent flooding.
Van Colley, who has worked with me and for me for 21 years, came up with the ultimate surprise for ol' DW. Working with Sarah, her Missionary Leaders Van's wife Melissa and Stevie, he put together a plan that saw Sarah fly 25 hours from Manila to Charlotte, N.C., to surprise dear ol' Dad.
I still struggle to grasp the right words to describe my feelings or to believe it even happened when I walked into my hotel room and there stood Sarah saying, "Hi Daddy." Stevie, Van and Melissa were there, and they will all tell you they have never seen me react the way I did — ever.
It was like Sarah stepped out of a cloud. My brain just couldn't register it that my baby girl, who was on the other side of the world two days ago talking to me on Skype, was now standing there in my room. We screamed, we hugged, we cried — it was like time stood still for me. Ask Van and he will tell you, there was a brief second when he thought I was going to keel over and he was going to go down in history as he puts it "as the man who killed Darrell Waltrip."
I mean it was a total family black-out. Other than Stevie, no one on my side of the family or Stevie's side of the family knew Sarah was going to be there. Not a single clue or word ever leaked out. I tease Stevie about this because I never would have believed she could have kept a secret that long. It was easily the biggest surprise of my nearly 65 years on this earth.
Our sweet Sarah was only able to stay until Monday afternoon, and then she headed back for a 27-hour flight from Charlotte back to Manila. I told Sarah that it will take time for her to fully appreciate what she has done for me. I told her it would be years from now when she herself is a parent, that she will fully grasp what it meant to have your child do something that incredibly special for you.
As if all that wasn't enough, there was still room on my plate for more. Sunday afternoon, Jeff Hammond and I shot our segment for the new Charlotte Motor Speedway Sprint All Star race TV commercial. It's a sequel to last year's Western theme. Junior Johnson is a bartender (I love the irony of that). Jeff and I are cowboys. We are on horses with six shooters and Winchesters. I can't wait to see the final version of it.
Sunday night saw the Motor Racing Outreach (MRO) Board come together for a dinner. Monday morning we continued with our annual MRO Board meeting. Stevie and I then had an awesome lunch with Van, Melissa, my sister Carolyn, Jeff Wingate who works for me, Jessica, Fausto and Sarah before we headed to the airport to drop Sarah off for her trip back to Manila. Now, I will be the first to tell you that I did a pretty good job of holding it all together during my acceptance speech Friday night, but putting our Sarah back on that plane to Manila was tough — real tough.
Monday night Stevie, myself, Jessica, Fausto, Van and Melissa went to my favorite Mexican restaurant in Charlotte — Zapata's. We laughed, we told stories, we told jokes, we teared up a few times, all the while as all six of us were missing Sarah desperately and praying she got back to Manila OK.
Early Tuesday morning, there was Van picking me up yet again, and off we went to shoot a Toyota video with Lee White explaining NASCAR's switch to fuel injection for 2012. When they are done editing it all together, Toyota is going to put it on their website and YouTube. After a quick lunch of Chick-fil-A back at our office/museum on Hudspeth Road next to Charlotte Motor Speedway, it was off to the airport and back home to collapse.
Stevie and I had nothing left in the tank. We were used up. It was simply an amazing six days in Charlotte. I wish I could just capture that time into a bottle and keep it forever.
So we are both suffering from a hangover, but the good kind that you don't mind getting over. The ol' heart's been ripped into a million pieces. It's slowly being put back into place. Sarah called and got back to Manila just fine, and I thank God for his protection over her.
Stevie and I are going to lay-up and recharge for a few days because there is even more on the horizon to get ready for. On Sunday, Feb. 5, there is the Super Bowl, but selfishly it's also Super Birthday Sunday as I celebrate turning 65 years old.
We are going to head to New York City on Feb. 7 to promote the release of my third book — "Sundays Will Never Be the Same." Van will fuss at me if I don't make a shameless plug that autograph copies will be available at DWStore.com. Happy, VC?
Then after all that, guess what? It's time to go racing! It's off to Daytona on the 15th and the official start to SpeedWeeks 2012. Golly, this year is starting off like a whirlwind. This is as good as it gets for ol' DW. I really am living the dream.
Thank you again to all the fans who attended the induction ceremony. Thank you to my family and friends for coming from all over the country to be a part of the single greatest honor of my racing career. Thank you to everyone for all the wonderful emails, tweets and messages you have sent.
This has all meant so much to me and comes at a great time in my life where I get a chance to absorb it all and enjoy it with my family. The six days in Charlotte were magical to me. Like I said, I really am a blessed man.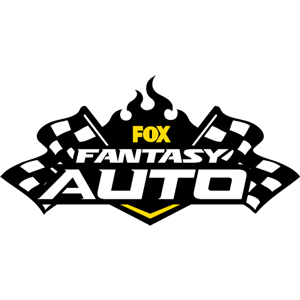 FOX Fantasy Auto Form a Racing Team, Compete for Prizes

Play Now!