Danica wearing the NASCAR look well
Danica Patrick is embracing her inner country girl.
She appeared in a music video with Country music sweetheart Miranda Lambert. Her fellow Nationwide Series competitor Ricky Stenhouse Jr. compiled an array of honky-tonk favorites for Patrick's listening pleasure. And on Friday, Patrick donned a Texas-sized belt buckle featuring her car number and name — as if she needed an introduction.
While we've yet to hear a 'hell yeah' from the princess of the pavement, it's clear that NASCAR has indeed begun to rub off on Patrick.
Perhaps that's why she relates so easily to good ol' boys — and doesn't expect the relationship with her new Sprint Cup crew chief Tony Gibson to be any different.
"I'm kind of fancy. I buy fancy things, I eat at fancy restaurants, drink fancy wines," Patrick said. "Honestly, I think it's opposites attract. It's more fun to be honest. It's just more fun.
"I think back to being a kid growing up and go-kart racing. That sort of style is also why I love NASCAR in general, everything from the language to describe the car, to the style of people and the camaraderie. It just reminds me of growing up and racing all over the East Coast and the South."
Gibson doesn't hide his Southern roots. He's convinced Patrick will be fishing and hunting with the boys before long. However, as the pair start a new chapter together this weekend, Gibson might have to change his favorite driver term of endearment — after referring to Ryan Newman, and Mark Martin before him, as 'old man' for the last five seasons.
"It just comes out for some odd reason," Gibson said. "I don't know. I have no idea — hopefully she will forgive me."
Patrick says she doesn't care. Her former Nationwide Series crew chief — and Gibson's former Dale Earnhardt Inc. teammate, Tony Eury Jr. — uses to refer to the driver as "babe" and then "apologize." Patrick didn't mind. She was comfortable with Eury, which is why Gibson believes Patrick will be comfortable moving forward with him in the Sprint Cup Series, as well.
"Tony Jr. and Danica got along really well," Gibson said. "I've worked with Tony Jr. We are great friends and we worked together for several years at DEI, so I think marrying us together is a better fit. It's a really good fit. It's a good fit for my race team. We are old school, redneck racers. We are the Tony Jr., Tony (Eury) Sr. style of racers and I think that fits Danica pretty good.
"I think they have done a great job as a company at Stewart-Haas putting the right people with Danica and her with us because we are going to grow together. We are going to grow fast. There are going to be some bumps in the road, we know that. But, my team is ready for that and we are ready to grow and we are excited about this new venture for us."
Gibson says the key element to Patrick's success next season will be patience. The crew chief will have to have patience. The team will have to have patience. And certainly, the driver will have to have patience — starting with this Sunday when she rolls off 32nd for the AAA Texas 500.
Gibson will use this weekend to get acclimated over the radio. Patrick has yet to decide on whom her full-time spotter will be for 2013, but for her final two races at Texas Motor Speedway and Phoenix International Raceway next weekend, interaction between her and the team will be key.
"To get any kind of time in is crucial," Gibson said. "Not only on a communications side, but as far as the balance of the race car we have to learn. We don't want her to adapt to our set-ups; we want to adapt to her driving style. These two races will be crucial in gaining a head start on that. So over the winter time we can make plans and do some testing and get further on down the road for us.
"She has the capability of winning races; she's a winner so we don't have to teach her how to win. We just have to make sure that our race team is solid and can comfort her and give her the things she needs to win in the Cup Series."
Patrick is encouraged by how the new team has embraced her from the onset. Knowing she has their support will be imperative to developing a solid rapport.
"When someone wants to be there, it just gives me confidence and gives me comfort," Patrick said. "It makes me feel better. No matter what I've been doing that's one thing I've learned, the person has to want to be there.
"There's so much racing and so much time together that if they don't, you just don't feel it. I really get that feeling from Tony, that he wanted to be here and from his guys. I just think that's like a perfect remedy for success moving forward."
And if Patrick achieves that success, who knows? Gibson might be rewarded with a 'hell yeah' after all.
IN THE MARBLES
• AdvoCare will sponsor Austin Dillon and the No. 3 Richard Childress Racing team for the entire 2013 Nationwide Series schedule.
• Matt Kenseth has yet to decide on a spotter for next season.
• Brendan Gaughan is expected to run a full season for RCR in the Nationwide Series next season.
NUMBERS GAME
3 —Truck Series drivers who have swept races in a season at Texas Motor Speedway. With his victory on Friday night, Johnny Sauter joined Ron Hornaday Jr. and Gaughan.
34:19 — Time in minutes and second pole-sitter Jimmie Johnson spent sitting in his car waiting for qualifying to end after he put the No. 48 on top of the scoring pylon with a lap of 191.076 mph.
29 — Career poles for Johnson, tying him with Ricky Rudd for 23rd on the all-time list.
SAY WHAT?
When Clint Bowyer, who is third in the point standings and 26 points from the lead, was asked whether he focuses on points leader Johnson and second-place Brad Keselowski each weekend, he replied:
"I went back hunting yesterday and saw a huge deer —I mean a huge deer. Focus is a little bit of an issue for me, anyway. I really woke up this morning thinking about that deer for some reason and I know I need to try to win this championship, but that deer yesterday was huge — it was huge — to the point that we're trying to lease some more ground, let's put in that way. It's on the wrong side of the fence. Need it on the other side of the fence."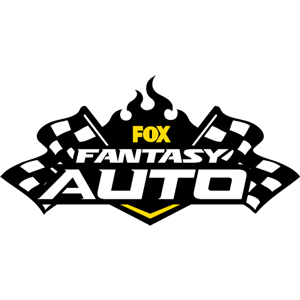 FOX Fantasy Auto Form a Racing Team, Compete for Prizes

Play Now!