Danica's competitive fire good to see
By Jeff Hammond
FOXSports.com
Danica Patrick had a few choice words for driver David Gilliland after last Sunday's NASCAR Sprint Cup race at Kansas Speedway.
Race fans have been asking me this week if I think it is a distraction for her to get messed up in things like this. My response is that it's a distraction, not just for her, but for any driver that gets wrapped up in a feud. I mean it's the same principal of Denny Hamlin getting wrapped up into a feud with Joey Logano.
Having spent my entire career in NASCAR, and having been around a feud or two in my time, I know it's distracting for any driver. On the other side of the coin, in Danica's case, I think we are seeing the competitive side of her starting to shine. She wants people to race her the way she races them.
We all know and we've said that there is a learning curve with any rookie, even one as high-profile as Danica. Yes, there have been times when people have been frustrated with her as she's been going through the learning curve. Honestly, though, all in all I don't hear it as rampant through the garage as I expected that the drivers don't like racing around her.
So that's a positive for her. I think she tries to be fair. I think she tries to be a good competitor. I think she tries to race everyone clean and hard. I think we all witnessed that at Martinsville Speedway earlier this yearShe showed a lot of finesse and patience with the guys she was racing in some really close-quarters action.
I like the fact that she is fiery and willing to get out there and mix it up. I don't see her mentality as being any different than any of the other 42 drivers out there – "You wreck me, well then I am going to get you back."
Now sure, any crew chief worth his salt is going to try and calm their driver back down and keep them focused on the big picture.
In Danica's case it's the points and keeping that No. 10 car high enough to where if she has a hiccup in qualifying, she doesn't miss a race. I am sure her crew chief Tony Gibson and everyone at Stewart-Haas Racing is doing exactly that. While there is a time and place to pick a fight, right now she really isn't in that place to pick a fight.
The downside is she could be the victim of someone retaliating against her and that could be detrimental to that entire team. I think her focus needs to remain on being able to get good enough to run fast enough to qualify on her speeds regularly.
Her second priority is better finishes in the upcoming races to give her that insurance policy that if there is a bobble in qualifying, she still can make the race and not have that No. 10 car pack up to head home.
Danica mentioned in one of her interviews that she noticed some drivers moving over when the faster cars were coming up on them but they wouldn't do that for her. I agree there is still a lack of respect out there for Danica. I am not saying all, I am just saying there are still some. There still is some resentment and jealousy of her with all the attention she garners plus the fact that right out of the box in her NASCAR Sprint Cup career she has great equipment and deep resources.
I believe there are still a group of people out there that feel that way. I think we are seeing some of that show up on the racetrack every week.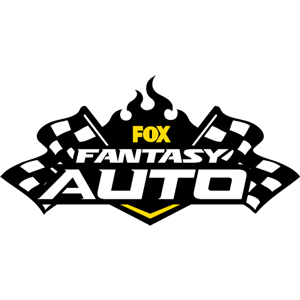 FOX Fantasy Auto Form a Racing Team, Compete for Prizes

Play Now!