Danica recovering from crash, rock
Danica Patrick took her racing licks this week — first as a participant and then as a spectator.
Starting in Sunday's NASCAR Sprint Cup race at Phoenix International Raceway, Patrick blew a right front tire and slammed into the wall on Lap 185. She experienced an additional hit when David Ragan could not slow up in time and ran into her driver-side door.
On Friday, Patrick said she suffered a headache and a sore neck following the Phoenix accident. Her injuries were further complicated on Thursday night when she was hit by a rock at The Dirt Track at Las Vegas Motor Speedway while attending the World of Outlaws show.
"I feel like I have a concussion from last night," Patrick said. "I got hit by a rock at The Dirt Track and I took it to the ground. So I feel like it's really sore . . . It hit me straight in the head. Good thing I had a hat on or there would have been blood."
After her crash at Phoenix, Patrick finished 39th and dropped to 22nd in the NASCAR Sprint Cup points standings.
"The safety crew does a great job," Patrick said. "The cars are safer than they've ever been. I said after last weekend, I'm glad I didn't race in the era of a lack of SAFER barriers because I don't know what it's like without them.
"I know the hits feel hard and my neck was sore after last weekend for sure, which it has never been sore before after a wreck, so either my training program is off or it was just that big of a hit or maybe because it was both sides."
Patrick says she's looking forward to racing the Cup car this weekend at LVMS, where she posted a fourth-place finish in the Nationwide Series two years ago — the best showing for a female among NASCAR's top three series.
"This is a fun track," Patrick said. "It's definitely the kind of track I feel most comfortable at — high-banked, high-grip. Fourth in the Nationwide car was fun.
"Every time we've been here I feel like we run pretty decent. It was nice to have a test day in the Cup car (on Thursday) just to get up to speed there and also for me to work on qualifying on the last half of the day . . . it was good to get some extra running and get to grips a little more with this Gen-6 Chevy and see what it needs to handle well, basically."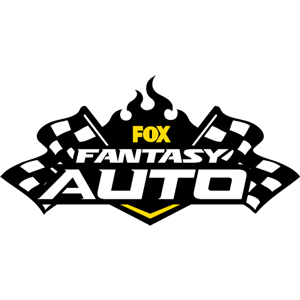 FOX Fantasy Auto Form a Racing Team, Compete for Prizes

Play Now!