Patrick rolls past Atlanta setbacks
Danica Patrick must feel like a target on the track these days.
First a shoe famously lands in front of her car and she runs over it while leading the Nationwide Series race in Montreal. Then she has contact from Regan Smith and crashes in the Sprint Cup race at Bristol.
Saturday night, it was a tire.
With the year Patrick is having, hitting the remnants of the tire that flew across the track didn't seem that surprising. As her team reassured her on the radio, she had no choice but to run over the remnants of Denny Hamlin's tire after it shot off of his car — and straight into Patrick's path during Saturday night's NASCAR Nationwide NRA American Warrior 300 at Atlanta Motor Speedway.
This time, her car was relatively undamaged as she pitted and continued.
Later in the race, she narrowly dodged debris on the track that also caused a caution.
And then she was riding in the high line on a restart on Lap 188 when James Buescher moved up and the two made contact. Buescher rolled across Patrick's front bumper and slammed into the wall as Patrick dove low to avoid him and made contact with another car, then managed to continue.
As she discussed the crash with her team on the radio, she was assured that it was not her fault. After the race, she explained that she was in the high line and had a run going.
"We just got a really good run off and everybody's trying to take their momentum as far as they can," she said. "Unfortunately some cars got crashed, definitely didn't mean to, I was just using the momentum off the top like I needed to."
All in all, it was quite an eventful debut at the track.
Throughout the race Patrick struggled with the handling of her car on the rough surface as her team encouraged her to run the high line in the event.
Slowly, she seemed to become increasingly comfortable with the track as well. Atlanta's asphalt is worn and not necessarily smooth, a place that can be menacing for experienced veterans and on which Patrick has tried to learn her way around as she practiced both her Nationwide and Sprint Cup cars Friday and Saturday.
She earned the free pass to get back on the lead lap for a huge segment of the second half of the race. A red flag came out following the Buescher incident then, as the yellow flag came back out, she pitted for tires.
Despite all the incidents, Patrick managed to finish 13th. And she's got one more shot at the track this weekend as she competes in the Cup race Saturday night.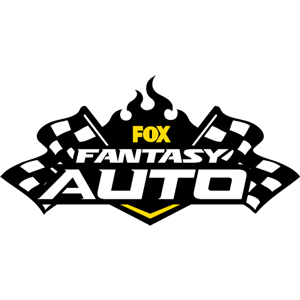 FOX Fantasy Auto
Form a Racing Team, Compete for Prizes
Play Now!