Long, hot summer ahead for some
I think this past weekend was reinforcement to me about how important each and every race is on the schedule. These drivers, no matter how good or how bad their road-racing skills are, still put out 110 percent.
Saturday in the Nationwide race, we saw a lot of up-and-coming drivers and crew chiefs who are trying to make their mark in our sport. They are bound and determined to show what they can get done. You also saw replacement drivers in very good cars that were trying to make statements. I think it just shows the competitiveness across the board of all our NASCAR racing series.
Sunday at Sonoma, with the No. 22 of Kurt Busch, we saw how superior a car can be. Like Jimmie Johnson a year ago at that same track, Kurt got his first-ever road-course Cup win. Kurt just flat out put it on the field Sunday. Crew chief Steve Addington and everyone at Penske Racing came up with a great combination.
I think NASCAR has done an excellent job of refocusing on the importance of winning. Unlike 2009 for example, you don't hear nearly as much talk about "Well, we had a great points day." Now it's all about winning and the importance a win or two in a season can play in the Chase.
Now tension is already high, but I am here to tell you it is just beginning. We are just on the tip of seeing the slow burn of these summer months that will continue until Richmond in September. After that race, the field will be set for the 2011 Chase.
It's the added dimension this year of these drivers — who are outside the Top 10 in points, but inside the Top 20 in points — that know they still have a chance to get into the Chase. One win will help, but realistically two wins will go a long way in defining who gets those two wild-card spots for the 2011 Chase.
Let's face it, nobody can really predict what will happen because the sport has never done it this way before. I don't think some of these guys have reached a desperation point, but you just have to know they are probably thinking they have.
Look at what happened to Dale Earnhardt Jr. He blew a motor and fell three spots in the points in only one race. He's now only three spots away from falling out of that magical Top 10 position. That No. 88 has had a great turnaround this year, but now after one bad race, the picture begins to cloud on Junior's future. He doesn't have a win yet and if he does indeed fall out of the Top 10 in points, odds are he won't get one of the two wild-card spots.
He's not the only one. There are guys who are normally very consistent that may be on the outside looking in for this year's Chase, while at the same time there are new players that might be ready to upset the apple cart. It's a pretty wild scenario in front of us. I can't wait to see what happens in these next few races. It probably will be pretty unbelievable.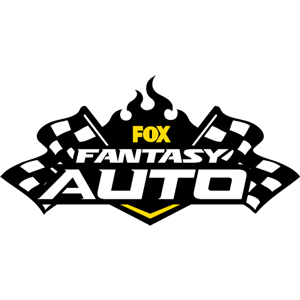 FOX Fantasy Auto Form a Racing Team, Compete for Prizes

Play Now!