Michigan becomes test for Earnhardt
Dale Earnhardt Jr.'s newfound confidence took a hit on Saturday when the driver slipped out of the groove and into the wall outside of Turn 2 at Michigan International Speedway.
With 10 minutes remaining in Happy Hour, the No. 88 Hendrick Motorsports team scrambled to prepare the backup car. But Junior never returned to the track to shake the car down.
How Junior and Co. react to the setback over the next 24 hours will be the true test of how far the No. 88 Hendrick Motorsports team has evolved.
Will one minor miscue derail Earnhardt's best shot at winning the championship since 2004, or will adversity be the catalyst that drives this team to the title?
What differentiates the great teams from the rest in NASCAR has always been the ability to persevere when faced with challenges.
Earnhardt's teammate Jimmie Johnson and the No. 48 crew have turned the comeback into an art form. Generally, the five-time champion's car has to be riding into the garage on a hook for pundits to count Johnson out of a race.
Will Earnhardt be able to take a page from JJ's playbook on Sunday?
Johnson will start from the back of the pack with Junior for the Pure Michigan 400. His team changed the engine in the No. 48 Chevrolet during Saturday's first practice. However, Johnson made six laps at the end of that session and 26 laps during Happy Hour. Certainly, he'll be in better shape to navigate traffic moving forward.
This isn't Earnhardt's first hiccup of the season. Two weeks ago, whiile still leading the points, he showed great resolve when his transmission failed after leading 17 laps at Pocono. Before the team arrived in the garage, Junior jacked up the car and had it waiting to be worked on.
Entering this weekend, Junior promised "to put a good effort in" on Friday — the same day the National Guard recommitted to 20 races for the 2013 season. But the goal in the final four races before the Chase for the Sprint Cup was to win.
"That's missing," Earnhardt acknowledged. "We need more bonus points so we can lead the points going into the Chicago (the first race of the Chase). That gives the team a lot of confidence. We feel like we've been so strong this year, we are just a little shy in the win column for how we have performed throughout the year.
"If the wins want to wait and come during the Chase, that's fine with me, too. We want to win every opportunity we get out on the racetrack. We don't show up to lose."
Earnhardt acknowledged there was "a little bit of added pressure" to become the first repeat winner in the same year at Michigan since Bobby Labonte pulled off the feat in 1995. And with his winning car sidelined after Saturday's misfortune, the team will be forced to dial in the secondary car during the course of the race.
"People know that did you did so well the last time that they are going to focus on you a little bit more during the weekend," Earnhardt said on Friday. "I feel pretty comfortable we will be fast. We should be able to go out there and compete for the win. If we don't, I'll be pretty disappointed."
Yes, Earnhardt's fate changed on Saturday. But with the points on the line, it's how the team tackles this race that will determine whether this Hendrick crew is a true Chase contender.
FINDING THEIR WAY
Jamie McMurray showed a glimmer of hope during qualifying on Friday.
After teammate Juan Pablo Montoya won the poles at Pocono Raceway and Watkins Glen, it was clear the Earnhardt Ganassi Racing cars were gaining speed.
On Friday, McMurray appeared to have a fast car, too — until a large cloud covered the D-shape oval known as Michigan International Speedway and the speeds picked up considerably.
McMurray ended up 24th in time trials. He was the 20th-fastest car (195.870 mph) in Happy Hour, more than a half-second slower than Greg Biffle, who topped the chart with a lap of 198.879 mph.
McMurray and Montoya have been in a funk all season. Still, the driver who won three races — including the Daytona 500 and Brickyard 400 — just two years ago remains optimistic. The team had a confirmation test at Nashville Speedway on Tuesday to try some new parts on the cars. McMurray said he and his teammate Montoya offered "the same feedback" and exhibited faster speeds on the track for the first time in 18 months.
"We had so much success in 2010, and we're trying to get back to that level and they're trying to be very methodical about when they make changes that we learn from that," McMurray said. "As a driver, I would say that Juan and I would agree, it doesn't seem to be moving as fast as we would like for it to, but what they don't want to do is change a bunch of stuff and not know what works.
"So I felt like the Nashville test, honestly … it was a little bit better. We still have some work to do, but I felt we learned a lot."
Time will tell.
NUMBERS GAME
2 — Engine changes for Jimmie Johnson and the No. 48 Hendrick Motorsports team in as many races at Michigan this season. After changing engines in the June race, Johnson finished fifth.
3 — Races since Trevor Bayne competed in a Sprint Cup event. However, Bayne qualified one position better at MIS (sixth) then he did in June.
63 — Degrees, the track temperature when practice started on Saturday morning, and a 30-degree shift from qualifying on Friday. There's not a lot to glean in second practice since track conditions won't be close to mirroring race day.
SAY WHAT?
Carl Edwards missed the pole by 0.196 of a second to Mark Martin on Friday. The 53-year-old Martin's longevity sparked Edwards to remark about his former Roush Fenway Racing teammate "living the dream."
"He has had a successful career and is able to pick and choose which races he is going to run, and he performs well at them," Edwards said.
"I think that is pretty amazing, especially at his age. He is an inspiration for me as to how well you can do for such a long period. The guy — I had Mark Martin toys when I was a little kid, and here he is. There are generations of people who have all had little Mark Martin toys, and, who knows, my kids someday might be racing against the guy. And they will probably be just as frustrated. How old is he? 53? He can probably bench press more than all of us and go faster than all of us. He is a pretty spectacular guy."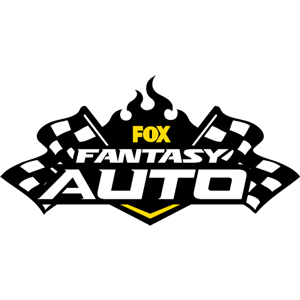 FOX Fantasy Auto
Form a Racing Team, Compete for Prizes
Play Now!