Junior, Hendrick still working on deal
Hendrick Motorsports continues to work on Dale Earnhardt Jr.'s contract extension, the driver said Tuesday.
During a press conference at Earnhardt's Whisky River nightclub to unveil the Bristol Motor Speedway 50th Anniversary-designed car that he will race in the Sharpie 500 on Aug. 27, the driver said the negotiating parties were "still hashing it out."
"They ain't agreeing on everything just yet, but hopefully they'll get it sorted," Earnhardt said.
Earnhardt, 36, is in the fourth year of a five-year contract. He hoped to get the details ironed out before the end of this season so negotiations did not become a distraction moving forward.
Earnhardt has insisted he does not want to "get in the middle" of the dialogue. His sister Kelley Earnhardt Miller, co-owner of JR Motorsports, is representing him. Marshall Carlson, president and chief operating officer of HMS, is looking after the interests of his father-in-law, team owner Rick Hendrick.
"They're not arguing, they're just kind of sorting through it," Earnhardt said. "That's why Kelley does it, because I would be like, 'Hey, man, what's the number? All right, that's a good number. Let's do it.' I guess there's more to it than that."
Earnhardt says that while he and Hendrick agree on terms, "there are things that even me and him don't think about."
At Pocono last Friday, Earnhardt joked that his sister was "a shark" and better equipped to handle contract discussions because he was "too nice."
"I just want everybody to be happy and everybody to go on down the road and get back to work and move in the right direction and all that good stuff," Earnhardt said. "I also like to try to keep the relationship between me and Rick less about money and more about being friends and trying to do better on the race track and helping each other out.
"I kind of leave all that stuff to my sister, and I think she's the one that went to school and has all that experience and knowledge having worked at Action Performance and all those places; she knew a lot about licensing and how all those contracts kind of get put together and what people are worth and what's going on.
"I really trust her with all that stuff. If I had to jump in there, I really don't know if I could put up the fight. I'm just not that kind of guy and would likely come out with the short end of the stick, so I'm probably glad I've got her around."
Earnhardt is 10th in the points standings but trails ninth-place Tony Stewart by a point with five races remaining before the Chase for the Sprint Cup.
This weekend, NASCAR rolls into Watkins Glen, where Earnhardt has two top-five finishes and three top 10s.
"Well, we're just going to try and go up there and steal a good finish — like everyone else," Earnhardt said. "You've got to do different strategy at the road course races and pit once you get inside the window, and it's all kind of craziness. It's not really much fun, but that's the way it is."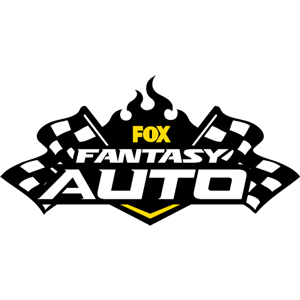 FOX Fantasy Auto
Form a Racing Team, Compete for Prizes
Play Now!