Press release: FS1 goes five-wide with Daytona coverage specials
FS1 will wrap its first evening of Daytona coverage with a special programming block on Friday, Feb. 12, opening day at Daytona Speedweeks, offering race fans a trio of NASCAR specials, capped one week later by the third installment of the groundbreaking, crowd-sourced documentary 100,000 CAMERAS: DAYTONA 500 (to be aired Saturday, Feb. 27 at 6:30 p.m. ET).
Following FS1's live coverage of the first glimpse of cars on the track at Daytona International Speedway during NASCAR Sprint Cup Series practice (beginning at 5 p.m. ET on Feb. 12), the network's Daytona specials, produced by NASCAR Productions, include:
UNTOLD STORIES: DAYTONA
The one-hour "UNTOLD STORIES: DAYTONA" offers a fresh perspective and details on several pivotal stories in the history of NASCAR at Daytona International Speedway, including: the 1994 Daytona 500 and Sterling Marlin going to Victory Lane for the first time in 17 years; racing icon Mario Andretti and the obstacles he overcame to win the 1967 Daytona 500; the infamous "Aero Wars" that pitted Ford against Chrysler in 1969-71; the legend of Smokey Yunick, the colorful mechanic, car owner and innovator from Daytona; and Tiny Lund's story at the 1963 Daytona 500, when he went from outsider to hero, 500 champion and Medal of Valor recipient. UNTOLD STORIES: DAYTONA premieres on Feb. 12 at 7:30 p.m. ET on FS1 following the network's live coverage of Sprint Unlimited final practice.
NASCAR RACE CLASSIC: 1993 DAYTONA 500
"NASCAR RACE CLASSIC: 1993 DAYTONA 500," hosted by Dale Earnhardt Jr., airs on FS1 on Feb. 12 at 8:30 p.m. ET, featuring a 30-minute, cut-down version of the 1993 edition of the "Great American Race" and supplemented with interesting "pop-up trivia" facts regarding the race and pop culture at that time. The legendary 1993 race marked FOX NASCAR analyst Jeff Gordon's first Daytona 500. Dale Jarrett held off Dale Earnhardt Sr. for the win while his father, Ned Jarrett, called the victory from the television broadcast booth.
BEYOND THE WHEEL: SHORT FILM SERIES SPECIAL
"BEYOND THE WHEEL," a 90-minute special comprised of four short documentaries, offers an inside look at some of the sport's most interesting traditions and fascinating historical characters. Airing at 9 p.m. ET on Feb. 12, the films focus on the stories of Robbie Allison, son of former NASCAR driver Davey Allison, short track legend Dick Trickle, the iconic trophy girls and their legacy, and the reunion of journalist Tom Wolfe and Junior Johnson on the 50th anniversary of Wolfe's landmark Esquire article.
NASCAR 'RACE HUB' SPECIAL
The NASCAR "Race Hub" special entitled "Daytona Rising" highlights the new features and innovations of the revitalized Daytona International Speedway while also detailing the track's rich history with NASCAR. Premiering on Thursday, Jan. 28 at 5 p.m. ET, the special gives fans an inside look at the Daytona Rising project through interviews with Lesa France Kennedy, track president Joie Chitwood III and the architect behind the mega-structure set to host its first race of the Sprint Cup season on Feb. 13.
100,000 CAMERAS: DAYTONA 500
"100,000 CAMERAS: DAYTONA 500" premieres on FS1 on Saturday, Feb. 27 at 6:30 p.m. following the network's live coverage of the Camping Wolrd Ruck Series race from Atlanta Motor Speedway. This 30-minute special, the franchise's third, will weave together fan and driver-generated video to tell the story of the 2016 Daytona 500, the first "Great American Race" held at Daytona Rising, from every conceivable angle, regardless of location. The crowd-sourced documentary captures the 'life in a day of NASCAR' and how the sport connects people and communities at the track and around the world.
Fans across the world are invited to share their Daytona 500 story by using cameras and mobile devices to capture the race, as well as the hours preceding and following it, whether from Daytona's stadium, on a road trip to the track, while tailgating or watching from home or a neighborhood bar. Using the hashtags #100KCams and #NASCAR, fans simply upload videos to their social media accounts (Instagram, Twitter, Vine, Facebook or YouTube) during or immediately following the race. The high-energy special also features additional and specialty camera angles and content not seen in the live FOX broadcast of the Daytona 500, as well as driver and team radio scanner sound. Fans shooting video using a cell phone are encouraged to shoot horizontally for best results. For more tips and information on how to take and submit video, please visit www.foxsports.com/100KCams.
FS1 and NASCAR Productions premiered the first two editions of the cutting-edge 100,000 CAMERAS to critical acclaim following the 2014 NASCAR Sprint All-Star Race and the May 2015 race at Talladega Superspeedway.
FOX Sports kicks off the 2016 NASCAR season by offering nearly 100 hours of multi-network, multi-platform coverage from Speedweeks at Daytona International Speedway, culminating with live coverage of the Daytona 500 on Sunday, Feb. 21 live on FOX with pre-race coverage on FOX NASCAR Sunday at Noon ET.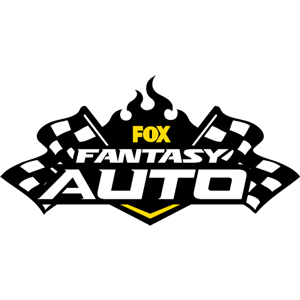 FOX Fantasy Auto Form a Racing Team, Compete for Prizes

Play Now!