Dale Jr. living a driver's nightmare
Dale Earnhardt Jr. didn't want to climb out of the No. 88 car this weekend — or any weekend.
Finally, the pieces had come together. In his fifth season at Hendrick Motorsports, Earnhardt had blossomed under the direction of crew chief Steve Letarte. Earnhardt had led the point standings for the first time in eight years. After a four-season drought, he returned to Victory Lane. And for the second consecutive season, Earnhardt had earned a spot in the Chase for the Sprint Cup.
In 2012, Earnhardt finally had a legitimate shot at the championship — until Sunday.
What appeared to be a relatively benign crash — at least by Talladega Superspeedway standards — compounded symptoms from an earlier accident Earnhardt experienced during a tire test at Kansas Speedway on Aug. 29.
On Wednesday, Earnhardt was diagnosed with a concussion. Consequently, he withdrew from the next two races on the Sprint Cup schedule — Charlotte and Kansas.
"It's frustrating," Earnhardt said. "I really didn't get to make the decision. I left it in the hands of the docs and I'm going to do what they tell me to do.
"But it's frustrating. I just enjoy driving cars week in and week out. I enjoy being at the racetrack with Steve, so I'm really going to miss that."
It's been 461 races since Earnhardt missed a Sprint Cup event. But after his testing wreck at Kansas six weeks ago, he initially knew "something was just not quite right." With the title on the line, Earnhardt ignored the signs and soldiered on. Earnhardt acknowledges he was "stubborn." And while he "regrets" not following up with medical attention, like many athletes Earnhardt felt he "was capable of doing my job."
The true test would be behind the wheel.
"When you get in a car and you go around the track at a high rate of speed, you start to understand that some things just aren't quite where they need to be and some reactions just aren't as sharp," Earnhardt said.
Given Earnhardt's honest rapport with Letarte, he warned his crew chief later in the week that the team might be in need of a backup plan that week for Atlanta.
But what haunted the driver even more was if he voluntarily resigned his seat to seek help, "How difficult it would be to get back in?"
Earnhardt provided Brad Keselowski with his breakthrough opportunity in the Nationwide Series in 2007. Five years later, Keselowski is the Sprint Cup points leader. But just last summer, Keselowski raced with a broken ankle. He insisted "no one is going to drive my car." Even with Keselowski's current position with Penske Racing, he admits relinquishing his ride is a driver's worst fear.
"It's the nightmare that you have," Keselowski said. "I have the nightmare where you wake up late, they drop the green (flag) and you're not in the car yet.
"It's the worst fear to not be in the race and that's the competitive drive that you have as a race car driver."
One year ago, Earnhardt renewed his contract for five additional seasons with Hendrick Motorsports. But even NASCAR's Most Popular Driver is not immune to bouts of insecurity. And understandably, he wouldn't want to jeopardize losing one of the most coveted seats in NASCAR.
So he elected "to try to push through and work through it."
"I'd had concussions before and knew exactly kind of what I was dealing with," said Earnhardt, who finished seventh at Atlanta. "I felt pretty good after a week or two and definitely 80, 90 percent by the time the Chase started, and by the time we got to Talladega I felt 100 percent, felt really good.
"At the end of that race, I was hit in the left rear-quarter panel, and it was sort of an odd kind of a collision where the car spun around really quick and just sort of disoriented me, and I knew that I had sort of regressed and had a bit of a setback and knew — again, you know how your body is and you know when something is not quite right, and I knew as soon as it happened that I had reinjured myself, for lack of a better way to describe it."
By the time his sister and business manager Kelley Earnhardt Miller crossed paths with Junior at Hendrick Motorsports on Tuesday, his condition had not changed.
"I checked on him, obviously, Sunday night and Monday, and asked him how he was and he kept saying he had headaches," Earnhardt Miller said. "On Tuesday, we were actually both at Hendrick at the same time and he pulled me to the side and the team doctor happened to be there as well and we talked to him. Dale said, 'I have these headaches. I have this pressure I can't make it go away.' The doctor said, 'If you want to get checked out, let's go this route.' "
Tuesday afternoon, the siblings met with Dr. Jerry Petty, a neurosurgeon with a long history of treating NASCAR drivers, who performed impact tests. A "special" MRI was scheduled for Wednesday to ascertain whether previous injuries contributed to the driver's current situation, according to Petty, who added the neurological exam looked normal.
Earnhardt Miller said after Dr. Petty's conversation with Junior and subsequent tests, by Wednesday morning the decision "not to clear him" had been made. While Earnhardt feels "perfectly fine" he added on Thursday, "I don't want to keep getting knocked in the head."
Although Earnhardt Miller understands how difficult it is for her brother to remove himself from competition, having lost their father, seven-time champion Dale Earnhardt, under competition, the children have a different perspective of racing.
"The doctor says the headaches will go away — he just needs those to go away five or six days — they feel pretty confident it will be two weeks, it could be less." Earnhardt Miller said. "For me, it's about his safety and the future of his health and him competing for many, many years to come. When you look at it like that it's pretty cut and dry. You can take the emotion out of it.
"I think (our experience) probably makes it easier. Like Dale said, 'You don't take anything for granted and you know what to put first and that's your safety and your health and your family. If Dale couldn't drive another day I think in that light, by having lost our dad the way we did, it's easier to reflect on yourself and (ask), 'What's the most important thing here? Is it my career, or my racing, or my health?' In the case of having multiple concussions, it's your health."
Team owner Rick Hendrick, a former racer himself, commends Earnhardt for coming forward with his condition.
"A lot of guys would try to play hurt," Hendrick said. "But when the doctor tells you if you get hit again like right away, it could be catastrophic — I think this deal has worked out extremely well as it could.
"For these two guys to have the kind of year they've had, to lead the points and get in the Chase, we've got a lot of years left to race. I always want to be on the side of safety, and I applaud Dale for raising his hand and going in there and getting checked out."
Earnhardt, who turned 38 on Wednesday, should have plenty of years of racing ahead of him. While any hopes for a title were likely dashed before his diagnosis with his 20th-place finish at Talladega and subsequent drop to 11th in the point standings, the success the team enjoyed this season set a foundation that will help Earnhardt and Letarte to potentially flourish in the future.
At Thursday's press conference, Earnhardt's plans were to remain home the next couple of weeks to rest and "minimize the distraction" to his team. As Earnhardt attempted to muster a smile, it was unlikely the reality of being sidelined had set in yet.
Earnhardt acknowledged it will feel "pretty odd" not to be in the car this weekend and he's "anxious, real, real anxious" to return. That's understandable. Earnhardt has a great relationship with his team. He's in the best equipment in the sport. And he finally feels like a weekly contender. Considering that Earnhardt has posted just 19 wins in the last 13 seasons, chances are there's a lot more racing he hopes to accomplish.
However, Earnhardt knows that if he doesn't give his body the opportunity to recover, his career could be cut short.
"I want to live a healthy life, so I'm going to make sure that I'm doing the right thing and that's all I felt like I was doing here," Earnhardt said. "If I give myself time to get healed up, I can race for as long as I want to race — and that's my objective."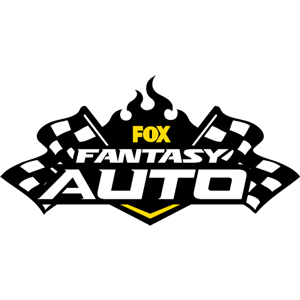 FOX Fantasy Auto Form a Racing Team, Compete for Prizes

Play Now!