Earnhardt Jr. faces increased pressure
Dale Earnhardt Jr. understands pressure.
As NASCAR's most popular driver — and son of the late Dale Earnhardt — some level of pressure is always present. Some weeks, though, it isn't as intense as others. But with only five races to go before the Chase for the Sprint Cup, and with his No. 88 team holding on to the 10th and final guaranteed position in the standings, the pressure is mounting.
And entering Watkins Glen this weekend, the anxiety meter will be pegged.
The road course has not been kind to Earnhardt over the years. In 11 starts , Earnhardt has two top-five finishes, three top 10s and an average finish of 22.9. Among current tracks where Earnhardt has made multiple starts, the Glen is where he has his second-worst average finish. Since moving to Hendrick Motorsports in 2008, his best finish on the 2.45-mile circuit is 22nd, and that came in his first year with the team.
Earnhardt acknowledges that the unpredictability of road-course racing, and the difficulty in executing a solid game plan on this track, is frustrating.
"You have to do a different strategy at the road-course races, you have to pit when you're inside the window," Earnhardt said. "There's all kind of craziness. It's not really much fun. But that's the way it is.
"I know the road course can be feast or famine for us. If we have a bad day there I really won't be too concerned, but as far as oval racing, what I love, I think we're getting a little bit better there again."
But Earnhardt must survive the Glen first. Earnhardt said he'd "be thrilled . . . to get out of the Glen with a top 15; a top-10 finish would be awesome."
Over the years, Earnhardt has trained with the best road-racing aces — Boris Said, Ron Fellows and Andy Pilgrim. But on Sunday, he'll have to rely on himself.
"I'm pushing myself pretty hard right now, but confidence helps," Earnhardt said. "Confidence is a big help. Any time you go into a race weekend and you're not there confidence-wise you set the tone for the rest of the weekend and that's how your weekend is going to go.
"Typically the result really mirrors what the expectations were. You have to remind yourself to stay positive and remain upbeat even when you think the task at hand looks impossible or too difficult.
"I'm going to go in there with a positive attitude and I'm going to go in there with the attitude that we can accomplish what we need to accomplish when we're there. Hopefully, I can carry that through the whole weekend and have success."
Earnhardt's "attitude" has been much different this season. Team owner Rick Hendrick's decision to place crew chief Steve Letarte with Earnhardt and his No. 88 team has made a tremendous difference in morale
Earnhardt acknowledges Letarte sets the tenor for the crew.
"If you stick around him, pay attention to him, he's right here all the time," Earnhardt said. "No matter what happens during the day, during practice, when things get bleak, man, he don't change his tone, he don't change his opinion about things, he don't change his expectations and outlook on the day. I learned a lot just being around him. I try to learn everything I can from everybody I'm around.
"I've learned how much having a good attitude, having a positive attitude, trying to build your confidence. I thought that confidence just came and went on its own accord. I thought it was elusive. One day I would just do something and, 'boom' I would have confidence. I'd go run somewhere or win a race or run in the top five and confidence would just happen, but it doesn't. You have to work on it. You have to believe in yourself. And you have to work on that. It doesn't just come on its own."
For Earnhardt, the change didn't come overnight. There have been tumultuous times between the driver and other crews in the past whether he was at Dale Earnhardt Inc. or with earlier combinations of crew chiefs Tony Eury Jr. and Lance McGrew.
Certainly, at 36, Earnhardt is much more mellow than when he was when he was struggling to establish himself on NASCAR's top circuit, Sprint Cup. He's learned to compartmentalize the challenges and the distractions.
"I wasn't very good at it when I first started," Earnhardt said. "You get better at it the more you're in the business. Confidence helps, too. When you're not confident, everything you hear sort of can work on you and you carry it into the car. It's in the back of your head, bothering you. I have confidence I think we can do it. I think we're a good enough team to do it.
"That helps me get into the car and go, 'All right, time to block everything out no matter what it is' — the media, Mom's birthday, whatever it is. You block it out and go work, try to help Steve and work to get the car faster."
And Earnhardt has learned his own actions have a direct affect on the people around him, particularly his crew. In any sport, confidence on a team is contagious.
"You have to do things and show in your actions to get people to believe in you," Earnhardt said. "You can talk all you want to talk, but you have to show up, show up on time and show up with your game face on — like (team owner) Rick (Hendrick) says all the time."
Although three of the four Hendrick teams finished in the top 10 last week at Pocono Raceway, Earnhardt believes the organization has room for improvement, particularly in its qualifying effort. With his ninth-place finish Sunday, he expanded his margin over 11th-place Denny Hamlin to 23 points.
But Earnhardt insists he's not going to "dwell" on the points standings. Yes, he'll "be pretty disappointed" with himself if he misses the Chase this year, but he figures why dwell on the negative when he's won on the four tracks that follow Watkins Glen — Michigan International Speedway, Bristol Motor Speedway, Atlanta Motor Speedway and Richmond International Raceway.
"Given the right opportunity at any of those tracks, we can go in there and win those races," Earnhardt said. "We've run well enough this year to make me believe that and make me feel like we're capable of doing that."
And believing he is capable of that is part of the battle.
As he has learned to deal with varying degrees of pressure, Earnhardt has also gotten to know himself better. One of the key things he's learned about his career? To remember what he wants and not get lost in everyone else's expectations.
"I like to be reassured of what I feel like I can achieve," he said. "It's nice to do good things and have success and get praised for it . . . People say good things about you. But I think . . . I have to remind myself that I'm doing this for myself sometimes because there's so many other things involved and so many other parties involved and so many expectations. So I think I get the most enjoyment out of proving it to myself."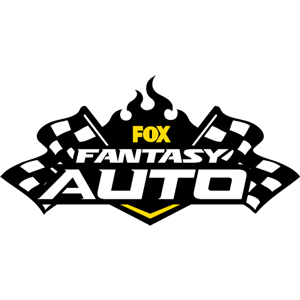 FOX Fantasy Auto Form a Racing Team, Compete for Prizes

Play Now!