Grandkid carries on No. 3's legacy
Karsyn Elledge is stepping up her game — and will have the Nicklelodeon channel to support her effort.
Elledge, the 12-year-old granddaughter of the late Dale Earnhardt and niece of Dale Jr., is taking her racing effort national in an effort to challenge her skills — and she'll carry the No. 3 proudly on her Mini Outlaw Winged-Sprint car in the process.
"I didn't get to meet (her grandfather), but I know it makes my mom (Kelley Earnhardt Miller) and my dad proud that I run his number," Elledge said.
"I've only heard how great he was with this number and this legacy so I'm excited to carry it on."
After exhausting the local talent at Millbridge Speedway in Salisbury, N.C., where she won her first Mini Outlaw title in the Box Stock division last fall and is currently in her fourth season of competition, Jimmy Elledge, her father and a former NASCAR crew chief, realized it was time to increase the pool of contenders.
"My dad (Jimmy Elledge) owns a company out here that owns my go-karts — QRC — and I also have friends on the West Coast and they race also," Karsyn Elledge said. "There's also a lot of racetracks out here and it's more competitive so I can get more experience."
Elledge worked in concert with Nickelodeon on the design of the No. 3 Sandy Cheeks car which features her favorite colors and coordinates with her firesuit.
"We're thrilled to partner with the next great Earnhardt driver and help showcase her talent, achievements and progression through the racing ranks," Anthony DiCosmo, Vice President, Sports Marketing, Nickelodeon Group, said in a release. "Karsyn Elledge is a terrific role model for kids. She personifies the Sandy Cheeks character on SpongeBob SquarePants, with her athleticism, intelligence, independence and love of physical challenges, and we look forward to seeing her take the No. 3 Sandy Cheeks kart to Victory Lane."
Elledge will run 12 races in 250cc mini winged-sprint cars on the West Coast and complete the 10 Box Stock races she has remaining in North Carolina. Currently, she's leading the points in her division in N.C. and has won eight of 10 races. In the 125cc division, where the cars weigh 350 pounds and reach 50 mph, Elledge won all but one.
"With her, it's been really easy from the start," Jimmy Elledge said. "She hasn't had to have a lot of guidance, a lot of direction. She won the first three races she drove so the fourth race was really hard when she lost. But the main goal of this deal is — I thought it was safe because of the full containment seats and the roll cages and wings — and I thought it would teach her some life lessons about sportsmanship and competing and life in general.
"None of this was scripted so to be standing here today with her career still evolving is kind of overwhelming."
Jimmy Elledge, who grew up in California, understands the depth of competition on the West Coast where kids such as Kyle Larson and Brad Sweet have honed their skills before coming to NASCAR. He also believed the opportunity for Karsyn to begin her race career on dirt would significantly expedite her learning curve when it comes to developing car control due to the variations of the compounds and how quickly the surface changes.
"Out here, the competition level is so much higher," Jimmy Elledge said. "I thought that if we could get her out here for the summer and get her to compete in this class (because) she was too comfortable in her environment in North Carolina.
"I'm thrilled to death. I guess the hard part is acknowledging that your kid has grown up. It's great. I've done a lot of neat things in this sport and my career and in my life but today is pretty unique."
Elledge doesn't know whether her racing will take her to the NASCAR ranks such as his grandfather and uncles, Dale and Kerry. Over the last year she's dabbled in TV as a correspondent for Speed and hasn't singled that side of racing out. For now, at 12, Elledge is just concerned about having fun.
"Seriously, I don't really know, I hope I can try it out," Elledge said of NASCAR. "If it happens, it happens. I don't really have a plan."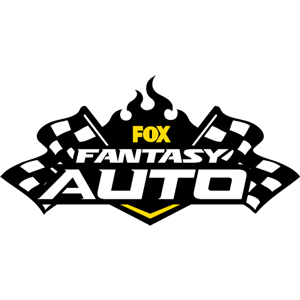 FOX Fantasy Auto Form a Racing Team, Compete for Prizes

Play Now!