FOX crew recalls Earnhardt's death
Larry McReynolds walked silently to the Daytona airport for his flight home.
All alone, he thought about the day's events. This should have been such a fantastic day.
He'd joined the FOX crew and just participated in the broadcast of the network's first NASCAR race, the 2001 Daytona 500. He'd felt the vibe working with Darrell Waltrip, Jeff Hammond, Mike Joy and Chris Myers for their first full-fledged Sprint Cup race.
But his mind didn't go anywhere near thoughts of that. Not now.
Instead, it replayed the images he'd seen on monitors from the booth. Images of that last lap, of Dale Earnhardt's car slamming into the wall. Of Ken Schrader's frantic summoning of emergency personnel. Of the ambulance skipping a stop at the Infield Care Center and slowly making its way toward the hospital.
He'd known Earnhardt for years, won the 1998 Daytona 500 as his crew chief.
Earnhardt couldn't be seriously hurt. Not The Intimidator. Not the seven-time champion known for walking the tightrope, understanding when to make a really aggressive move and when to ease off.
But that had not been the Earnhardt he'd seen in this race.
As he walked into the airport and ordered a bite to eat, McReynolds kept puzzling over what he'd seen, on the style of driving Earnhardt had exhibited in the race. That just wasn't like him to block wildly on that final lap. What was going on?
As McReynolds waited for the update, Waltrip walked out of the booth and ran into a longtime friend in the police force, who told Waltrip the grim news: Earnhardt had not survived the crash.
Waltrip couldn't believe it. Not Dale. He was invincible. He was magic and personality and determination — and a guy who had been in much worse-looking crashes throughout his career. It couldn't happen to him.
That reaction soon flowed through the sport's competitors and fans.
Earnhardt was a polarizing figure in the sport, a popular driver who fans loved to embrace or boo. He was larger than life, bringing a John Wayne-type attitude and an Elvis-style persona to the sport. He was more than just a seven-time champion, more than a winner, more than one of the sport's greats.
He was Earnhardt. And to NASCAR Nation, that was a lot.
Some of the men in the booth for that initial broadcast — Waltrip, McReynolds, Hammond — had competed with and against Earnhardt over the years. They were veterans of racing but novices in broadcasting. They leaned on Joy and Myers as they felt their way through the closing moments of the broadcast, then tried to find ways to cope with the loss.
In the following days, each found himself besieged with requests to talk about Earnhardt, the accident, safety in the sport, how Richard Childress Racing could go on, and even Dale Earnhardt Jr.
First, though, they had to get through Feb. 18, 2001. None will forget just what that day was like.
To understand what this loss meant to these men, one must first understand how these men saw him.
Friends and family
Waltrip raced Earnhardt for years and had a unique understanding of just how competitive he could be. So did Hammond. McReynolds worked with Earnhardt as a crew chief.
All of them clearly admired and respected Earnhardt — as a family man, a leader in the garage area and a driver.
Waltrip knew him before he was a race winner and a champion, before he even had a spot in the sport.
He knew him when he was a scrappy guy just trying to gain some ground in NASCAR. Waltrip referred to him as a "diamond in the rough" in those days. He remembers that Earnhardt came from humble beginnings and the days when they both raced out of the shop of Robert Gee, Earnhardt's father-in-law.
"He liked all those nicknames," Waltrip said. "One tough customer, The Intimidator. He really thrived on that. When he had those names, he tried to live up to them. He wanted to be the one tough customer; it wasn't just a nickname, that's who he was."
Waltrip admired the changes in Earnhardt over the years.
"I saw a real transformation from a guy that was really as rough as they come into a pretty polished, well-spoken businessman," he said. "I was always pleased that he was able to pull himself up the way he did and make something out of himself. He wanted it badly. . . . He had to overcome so much to get it, and when he did, he hung on to it like a dog hanging on to a bone; he wasn't going to let anybody take it away from him."
Hammond sees Earnhardt as even more — as one of the guys who vaulted NASCAR into a truly national sport. Seven-time Cup champion Richard Petty started the trend with his fan-friendly attitude and ways, but it was Earnhardt who took things to a new level.
"When you think about Dale Earnhardt as it revolves around NASCAR, a lot of people say, you want to compare Richard Petty to Dale Earnhardt, and we're not looking at wins, we're not looking at championships. I compare these two guys as being the cornerstone of our fan base," Hammond said.
He says the difference is that fans always saw Earnhardt as one of them. From Earnhardt starting in the mills in Kannapolis, N.C., to learning to drive from his dad, Ralph, to his actions on and off the track — people just felt like they knew Earnhardt.
"I don't think he ever got away from that common feeling, no matter whether he was sitting there in a president's board room or whether he was down here eating a hamburger at the local hamburger shop," Hammond said. "He also never gave up his feeling of being a farmer, of being a sportsman, of being one of the regular guys that you would expect to run into at the local hardware store. That was just who Dale was."
That, and a savvy businessman who elevated NASCAR in that arena as well.
"He was kind of the guy, in my book, that proved to NASCAR that, yeah, the fans are really interested in what I do on that asphalt, but this is a business, too," McReynolds said. "They really want to buy merchandise with my number on it, merchandise with my name on it. They want bumper stickers that say 'The Intimidator.' I think he really showed the sport of NASCAR that this can be a big business, aside from being a sport, too."
Rookie runs
These men thought about all that as the Daytona 500 neared its end — of Earnhardt's titles and legacy. Of his role as a team owner with Michael Waltrip, new to Dale Earnhardt Inc. that season, and teammate Dale Earnhardt Jr. as they battled for the win.
On the final lap it looked like Dale Sr. would finish third to the pair, that the Earnhardt strength at Daytona would continue, but now as an owner.
Those in the booth were nearing the end of their debut Cup broadcast. All had learned a lot that day, had felt the camaraderie and excitement. And the race was coming to a thrilling end.
"We were probably an eighth of a mile from having across the board one of the best Daytona 500s that we've had maybe in the history of the sport," McReynolds said.
Yet they were all keeping an eye on Earnhardt, even as they watched the battle for the win. Michael Waltrip was en route to breaking a winless streak of 462 races, with his brother calling the ending.
Darrell Waltrip was emotional in the booth watching it come to an end. However, as his brother and Dale Jr. barreled toward the finish, the men in the booth couldn't help but be mesmerized by Dale Sr.'s driving.
"Dale was driving so differently," McReynolds said. "Dale always drove offensively. I never, in the two years I worked with him, saw him drive defensively. It didn't matter if it was Bristol or Talladega, he was always on offense. You were going to have to beat him. You watched him back there, and he was almost like a bear protecting his two cubs."
Waltrip noticed, too. As excited as he was watching his kid brother compete for the win in NASCAR's most prestigious race, he couldn't help glancing behind, farther back in the field.
"I kept poking Larry and I said, 'If Dale keeps blocking, somebody's going to turn him around.' He was all over the place," Waltrip said. "He was running people in the grass, he was running them on the outside, he was blocking like crazy because he wanted Michael and Dale Jr. to finish; he wanted one of them to win the race, and there was a motive to that, too."
The motive? Earnhardt had taken some heat for putting Michael Waltrip in the car, a guy who had never won a points race. As Darrell Waltrip watched from the booth, he could practically hear Earnhardt's smug "I told you so" that was certain to come in Victory Lane.
"I know that's what he was thinking," Waltrip said. "The way he was driving, though, was just reckless."
And then he crashed. And things went into hyper speed. The booth guys were trying to call the ending of the race, to follow Michael Waltrip through Victory Lane and the celebration, but unsettling images were flashing across the monitors: the crash, Schrader's reaction, the medical crew.
Something wasn't right.
"We're still doing a race," Waltrip said. "It's a wreck and we got two guys racing to the line, Michael and Dale Jr. It's Michael's first-ever win, and what a great day. And we were so excited and we were jumping up and down and I was crying … and then we had a replay of the wreck, and when I saw the replay, I said, 'He's hurt.'
"I didn't know he was dead, but I knew he was hurt, and what really convinced me that it was serious . . . was when I saw Kenny Schrader go to the car, drop the window net and he jumped back and started waving for the ambulance. And that's when I said, 'Oh boy, this is bad.'"
They all knew it. They couldn't talk about it, but they felt it.
Yet, this was Earnhardt. Maybe he was hurt, but it was The Intimidator. How bad could it be?
"The chain of events that happened," McReyolds recalls, "it was like a blur — here Michael is winning the race, we're in the booth calling our first 500, here's his brother . . . our producer pretty much told Mike and I on the white-flag lap to lay out and let Darrell have it, which was kind of like a no-brainer. And it was just like a whirlwind. . . .
"And I guess as I watched different things unfold, I figured that car was going to come to rest where it did, he (Earnhardt) was going to get out of that car. Whoever was the first person to him, God bless them because I'm sure they were going to get an earful; he was going to be a pretty pissed-off individual because he tore his race car up and he didn't finish third."
But the more the men watched, the more they realized just how serious this might be.
"Every chain of event that I saw made me feel a little worse about it," McReynolds said. "Saw Schrader get out and you could tell Schrader was panicking. And then you saw the safety workers get there, and all the sudden it looked like the safety workers were panicking. But the one sight I will never forget — and we captured it on camera — was when the ambulance finally got him loaded up; it never even stopped at the Infield Care Center. I still can remember the shot of that ambulance driving down Speedway Boulevard; it was in no hurry. I never said anything and we were very careful, (with) a lot of encouragement from our production truck, what we said. Do not speculate; do not.
"We were getting an important lesson as raw rookies up in that booth, mainly Darrell and I, but everything I saw, I just didn't have a good feeling."
Added Hammond: "My head was just imploded and exploded at the same time with all the remembrances and fears of what might happen here."
The loss
Soon, each would know the tragic truth.
Waltrip found out as he was leaving the broadcast booth. McReynolds got a call as he ate dinner. Each learned of the tragedy before the announcement was made, and tried to deal with it in the days and weeks to follow.
"Things just didn't add up," McReynolds said of his thoughts as he made that trek to the airport. "I'm telling you, he's hurt bad. Never said it, just felt it."
And then he got the call.
"It was a sick feeling," he said. "Even though I was feeling it inside, I guess that part of me was wanting to believe he's got something broke, he's maybe just hurt seriously. Just didn't have a good feeling about it, just because of all the things that you could see, the chain of events that happened."
Waltrip and Hammond also struggled to take in the news.
"Nobody ever thought anything would happen to Dale Earnhardt," Waltrip said. "He's invincible. He was Superman. You're not going to kill Superman, not in a race car anyway."
For Hammond, the moment of the crash and those in the following days were ones in which he found himself trying to balance his roles as analyst and competitor who had just lost a friend.
"When we got the official word, you really want to walk out back and just throw up because this ain't supposed to be happening," Hammond said. "This is totally not fair. It's not fair to Michael, it's not fair to Dale, it's not fair to me, it's not fair to the rest of the world. It's just not fair."
All of them had to carry on their new roles under stressful circumstances in the days that followed, something Hammond learned in the closing moments of the Daytona 500 broadcast — and in all that followed for the next few weeks.
"I truly appreciate now more than ever when I reflect back on that day people who do this for a living on major networks that can sit there and talk about losing a president or losing an Elvis Presley or some kind of horrific accident or catastrophe around the world, and you're able to keep it composed and make it just facts and figures," Hammond said. "Because all the sudden they were asking for facts and figures, and all I was thinking was emotion, emotion. . . . You just want to throw your hands up and say, 'Look, I'm done. I'm out of here. I just want to go sit in the corner.' And literally you want to go sit in the corner and cry."
Moving on
While they mourned privately, interviews were granted throughout the week. The memorial service was held, and then everyone in NASCAR headed to Rockingham for the next race.
And everyone was still hurting — fans, competitors, friends.
"Nobody in the NASCAR family wanted to go to Rockingham," McReynolds said. "I know we didn't want to go there and broadcast that race; I don't think any of the competitors wanted to go there and race. . . . But I think the sport knew, we all knew, that we'd better go there because that's what he would have wanted more so than anything."
McReynolds remembers that he was asked to join the broadcast of the funeral, but he declined.
"I want to go there, I want to be with my wife," he said. "And I want to sit there in the church and I want to try to bring some closure to what has happened to this sport. And it was tough."
Waltrip agrees.
"It was awful. . . . I had satellite trucks all over the front of my house sitting on my lawn waiting for me to get home from the race," Waltrip said. "It was crazy. What was crazy was it was just Dale. You just didn't know what an impact it was going to have on so many people, on people all over the world. It was like when Elvis died. That big of a deal. Well, you just don't think about that. It was just Dale, for heaven's sake.
"But it wasn't just Dale. It was Dale Earnhardt, NASCAR icon and legend, and people that didn't know anything about racing knew about him and his reputation and what he had done. . . . It was just unbelievably sad. And people (were) still in shock. People (were) still walking around, (thinking), 'He's going to show up somewhere; it just can't be happening, it can't be real.'"
It was all so surreal, for fans and for the men who would talk about it during broadcasts for weeks to come.
Hammond found people constantly asking him about his relationship with Earnhardt, what his loss meant to the sport, how everyone would manage to continue.
"For a lot of folks in the United States, they were looking for answers," Hammond said. "They were looking for some kind of solace. For them to turn to us, and particularly on SPEED and FOX, for them to look for us to either lend guidance or comfort was somewhat overwhelming. Because you feel like you're not worthy; I'm just one of you. I hurt like one of you.
"You see grown men basically crushed by the loss of this man. I think it helped me better to understand why I felt like I did and also to see that we all shared a common pain and I think a common loss."
And as these broadcasters worked to help the rest of the world put this into perspective, each had moments in which he felt the devastation of the loss once more.
Like when Darrell Waltrip pulled into the motor coach lot that following Thursday at North Carolina Motor Speedway — one that no longer included Earnhardt parked right next to him.
"Where Dale's coach would normally be was a big wreath with a '3' on it," Waltrip said. "I just thought I was going to die right there. That was just the most bone-chilling moment I think I've ever had. I just couldn't believe. I just sat there and looked at it. Again, it didn't seem like this could be happening."
Now, they'll relive it once more. On the 10th anniversary of the loss of Earnhardt, the group will once more talk about the man who was their friend, will watch footage of his life and career.
They'll honor his role in the sport and celebrate his life — and once more realize just how large of a hole he left — both personally and in NASCAR.
And they'll do so in the public eye.
"The one thing I've said about Dale's death — and I've told a lot of people this — he was the Elvis Presley of our sport," McReynolds said. "When Elvis Presley died, rock 'n' roll music didn't stop; she just kept right on ticking the next hour and the next day. But it damn sure changed.
"To me, a lot like (with) Elvis Presley, when that cat that drove that black 3 was killed, we didn't stop. We went right to Rockingham that very next Friday.
"But it was different that weekend, and it's still different, in my book, 10 years later not to have that black 3 out there with Dale Earnhardt driving it."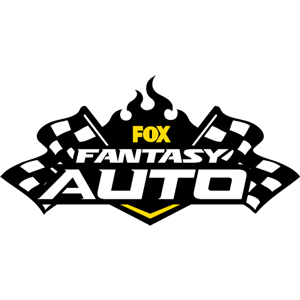 FOX Fantasy Auto Form a Racing Team, Compete for Prizes

Play Now!