RPM co-owner lauds Busch's talent
Could Richard Petty Motorsports be interested in former NASCAR Sprint Cup champion Kurt Busch?
RPM currently fields cars for AJ Allmendinger and Marcos Ambrose. On Tuesday, the Sirius Speedway radio show reported that RPM was considering Busch for the No. 43 Ford currently driven by Allmendinger.
RPM co-owner Andy Murstein considers Busch "a great talent" and believes the former Penske Racing driver "will find a home sooner than later."
"Kurt's issues are far less severe than what other athletes have done in other sports," Murstein told FOXSports.com Tuesday. "Those athletes have all received second chances and Kurt will too. He wasn't caught running a dog-fighting ring, he wasn't caught with a handgun in a club, he wasn't using performance-enhancing drugs, and unlike his brother he wasn't even letting his temper get the best of him to cause a wreck.
"I think he is a great competitor who just needs to take a step back and clear his head. Perhaps someone as well-respected, talented, and universally loved like the King could help him accomplish that."
Murstein did not directly address a potential move by Busch. RPM has yet to sign Best Buy for the 2012 season. The company did not immediately respond to a FOXSports.com request for comment.
Busch won NASCAR Sprint Cup races at Infineon Raceway and Dover International Speedway in 2011 and finished 11th in the points standings. Earlier in the season, Busch led the points standings and entered the Chase for the Sprint Cup eighth.
He rose to third in points following his Dover Chase win, but his No. 22 Penske Racing team started to unravel as rumors of crew chief Steve Addington leaving at season's end began to surface. In the final three races, Busch ran out of fuel twice and a broken driveshaft knocked him out of contention two laps into the season finale at Homestead-Miami Speedway.
Busch mutually parted ways with Penske Racing following the Champion's Week celebration in in Las Vegas. A formal announcement was released last Monday.
On a related note, crew chief Greg Erwin has re-signed with RPM. Erwin joined the No. 43 team prior to the Brickyard 400 in July and led Allmendinger to a career-high 15th-place finish in the points standings.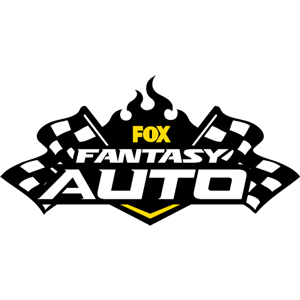 FOX Fantasy Auto
Form a Racing Team, Compete for Prizes
Play Now!