Cool it: NASCAR's decision to tweak qualifying was right move
We head to Bristol Motor Speedway with NASCAR making a change in the qualifying procedure to allow cool-down units on pit road.
I definitely agree with this decision. The drivers and the crew chiefs had a genuine concern about the drivers trying to cool the engines down before another qualifying run without these cool-down units being allowed.
In a qualifying session, the teams really want to maximize their car's performance. So they tape up the nose to allow for maximum downforce on the front end and maximum speed. NASCAR could have very easily said there would be no tape allowed on the noses.
Had they done that, though, it would have taken away from the potential for these teams and drivers to attempt to break existing track records, because the cars are slower without the noses taped up.
We all know that records, no matter what category they are in, are made to be broken. These teams are competitors. They want to break any record they can. I believe fans want to see that kind of effort from their favorite driver. So this is why this tweak to the rules was made.
The cool-down units that are out there basically can bring the engine temperature back down to normal and that allows the teams to once again put as much tape as possible on the nose of the car.
After surveying what was going on and, in the interest of safety, NASCAR has decided this week to make this change. Nobody has an advantage here. I think it was a good call. For what, 60 years now, we have been doing qualifying one way, and now in 2014 it's a brand new procedure. There's bound to be some bumps. That's to be expected. It shouldn't come as a surprise to anyone that this will evolve.
This is all in the interest of safety and fair play across the board with the end result being a better qualifying session. So if it is good for the competitors, then it will be good for the fans in the stands and also for those watching at home.
I won't be the least bit surprised if we don't get through about half of the year to see NASCAR tweak things a little more. They aren't changing things just to simply change things. There is consideration and deliberation in all this. Again, I like this change NASCAR has made, and can't wait to see it in action at Bristol.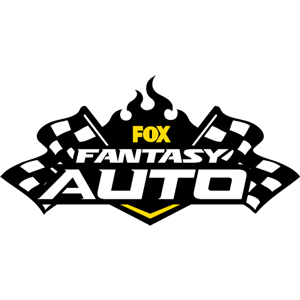 FOX Fantasy Auto Form a Racing Team, Compete for Prizes

Play Now!