Close, but not enough: Jeff Gordon comes home second at Sonoma
Jeff Gordon couldn't quite seal the deal Sunday at his home track, but he still came away from Sonoma Raceway with a smile on his face.
Gordon, the all-time victory leader at Sonoma, closed on the bumper of race-winner Carl Edwards on the 11th and final turn of the 110th and final lap of the Toyota/Save Mart 350.
But although Gordon caught Edwards, he didn't have enough time to pass him and finished second for the third time in the last four races at the 1.99-mile Northern California road course. It was Gordon's tenth top-two finish in 22 starts here.
The runner-up finish also widened Gordon's points lead over his Hendrick Motorsports teammates to 20 over Jimmie Johnson and 25 over Dale Earnhardt.
"On that last lap, I gave it my best effort and closed up on him, but I just drove into (Turn) 11 as hard as I could," said Gordon. "We weren't good in 11 anyway. He didn't overdrive it. I was hoping he might slide up and I'd get a run underneath him. But all in all, it was a great weekend for this Panasonic Chevy and I couldn't have been more proud of the calls made and everything the team did. We didn't qualify good, but we had a great car in the race."
Gordon said the defining moment that kept him from victory didn't occur on the last lap, but a few laps prior, when he made a mistake.
"It was actually maybe five or six laps to go," said Gordon. "I was making some ground up on Carl. I was good in the fast sections and he was pretty good in the slow sections. So, I was having to hit everything so perfect. And I just overdrove it into (Turn) 4 one time and went real wide off and that gave him enough of a gap that I had to close it back in and I just couldn't put enough pressure on him. And I think had I put some more pressure on him; I saw him really struggling with the grip level. He drove a clean race and he did everything you need to do."
For his part, race-winner Edwards said he was thrilled to beat five-time Sonoma winner Gordon.
"That's a moment I'll never forget, to be standing in Victory Lane and to have held off Jeff Gordon with all of the success he's had here and in our sport," said Edwards. "It's just really, really special. … I'm a fan of this sport and I grew up watching Jeff Gordon go through those esses and watching how he drove his car, so to be able to hold him off like that means a lot."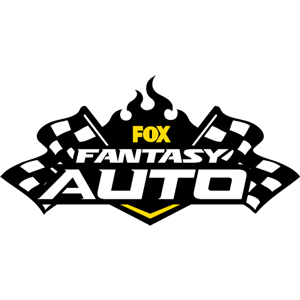 FOX Fantasy Auto
Form a Racing Team, Compete for Prizes
Play Now!