Waltrip teams have hit their stride
This weekend's trip to Sonoma was even more pleasant than usual for Michael Waltrip Racing.
We always love coming out to California. Wine Country is just a fun place to come visit and so, when you're not a race car driver, you can goof off and wander around town and check out the wineries and just enjoy the scenery. The fans are just so energetic, it's just a really great setting for a NASCAR race.
Sunday's race was amazing — a lot of intense battling, a late caution that set up a restart, a green-white-checker that we were able to survive with Clint Bowyer and get the win. Brian Vickers earned a top five, but then we had one casualty in that last run there. Martin Truex Jr., who had run up front all day long, got spun out and had a tire go down, and that cost him a great finish. To have cars that were that competitive to lead and to dominate like Clint did, we're just really happy, really thankful that our cars are performing the way they are now.
It didn't happen overnight — we've been working really hard on our 2012 season.
Even back in '11 we were focusing on adding new drivers, which we were able to accomplish. We hired Scott Miller as our competition director, which was a great addition to our talented men and women who work at Michael Waltrip Racing. We felt like that as we ended up the '11 season, knowing that Clint was coming and Mark Martin was coming and Miller was there, that we were poised to really start the season firing on all cylinders, if you will, and we certainly were comfortable with who we were and how our cars were built.
The preseason testing, everything — wind tunnel testing, all the information that we share with Toyota Racing Development, Andy Graves and all the smart people who work there for Andy and the guys on the engine side; we felt like if we put everything down on paper, everything looks better than we had last year, so we knew we would run better.
So far that has been the case. Still, there hasn't been much time to truly celebrate Clint's win Sunday at Sonoma yet.
I'm racing in Kentucky this weekend, so as it is in the NASCAR world, everybody had to get back to North Carolina and wait for the trailer to show up and make sure the Kentucky cars are ready to head to the racetrack when the transporter arrives there sometime tomorrow. Then the teams will be busy just with a regular workweek. We're trying to plan some sort of victory celebration because it is our first win with Clint and with 5-Hour Energy. We'll figure out sometime, between our travel and getting ready to race, to take a minute to celebrate our victory. But right now it's business as usual.
And now we head to Kentucky Speedway this weekend. I love it. I'm so happy I get to race there.
We have a beautiful University of Kentucky NCAA championship car that I get to race, and that's something that I'm really proud of, really happy to do. I grew up in Kentucky, I'm a big Kentucky Wildcats fan, and I was in New Orleans for the big win back in April. Now being able to race the car in front of the home folks is going to be quite an honor, and I am really looking forward to it.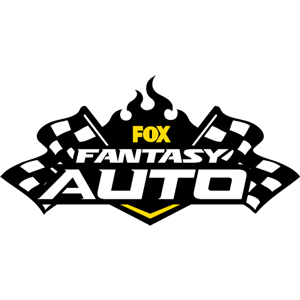 FOX Fantasy Auto Form a Racing Team, Compete for Prizes

Play Now!