Bowyer sees opportunity in wild race
While some fear Talladega Superspeedway, don't count Clint Bowyer among the frightened.
Bowyer has won the last two fall races on the 2.66-mile track – NASCAR's largest oval on the circuit. Although the style of racing at Talladega and the Sprint Cup Series' other restrictor-plate track, Daytona International Speedway, has evolved over the last year as the sanctioning body has altered cooling packages and changed restrictor-plate sizes to distance the cars and discourage tandem drafting, Bowyer still has to be considered a favorite in Sunday's race.
Considering that Bowyer is fourth in the points standings among the Chase for the Sprint Cup contenders and trails current leader Brad Keselowski by 25 points, Talladega could not have come at a better time for him.
"We have to use this weekend to put ourselves back in the hunt," Bowyer said. "There's three cars that have been breaking away here and this is the one track, the one opportunity that can change things. I'm looking forward to going there and seeing how it all shakes out.
"We all know what we're getting into going into this race. This is a track that can really swing the points 20-30 points one way or another. So in my situation I have to use this as an opportunity. This is a race that can win the championship for somebody."
Forty-eight points differentiate 10th-place Jeff Gordon and Keselowski, with Bowyer smack in the middle. Among the drivers ahead of Bowyer, Keselowski won here before tandem drafting in the spring of 2009 and again in May. His average finish of 13th is best among the Chasers.
Jimmie Johnson, who trails Keselowski by five points, has never been a favorite at Talladega. Although he's won here twice, and as recently as last spring when Dale Earnhardt Jr. sacrificed a win himself to push Johnson to the victory, the No. 48 traditionally rides around at the back waiting for things to shake out for much of the race. He has eight DNF's (did not finish) at this track and it's the site of his second-worst average finish of 17.7 – behind Daytona.
Similar to Bowyer, Hamlin has performed well at Talladega when drivers were tandem drafting, which was working in pairs for the race as opposed to racing in the large packs, but has endured mixed results since NASCAR altered the cars. Prior to the advent of the tandem drafting, Hamlin posted three top-five finishes.
"The rules have a changed a little bit," Bowyer said. "The last two races I've won there has been in the two-car pack. I didn't qualify very good in the last two plate races so we're going to use a different approach. If we don't qualify good, I'll probably ride around in the back – which you don't want to do.
"But if a caution comes out early, as important as a good run is, you got to do what you got to do to get there. Like if you get that head of steam going and you run up on them three-wide, nose-to-tail and there's no place to go, you definitely got to play your cards right.
"Luck has a lot to do with it. At the end of the day you got to understand that. You have to know what you're up against. You can't put yourself in a situation where you get in trouble."
Since the complexion of racing has changed at the track this year, finding a drafting partner isn't nearly has critical entering the race as it will be in the closing laps.
"We can't go more than a lap (in tandem) without overheating," Bowyer said. "But at the end of the race, if the risk is worth more than the reward we'll latch on to somebody and push them for all it's worth and hopefully, slingshot past them just before the finish line like we did last fall. But it will be hard to get that situation to play out."
Still, Bowyer carries a tremendous amount of confidence entering the Chase. He earned an unlikely win at Sonoma and built huge momentum before NASCAR's playoffs with a victory at Richmond International Raceway. The wins vaulted the No. 15 5-Hour Energy Toyota to sixth in the points standings and Bowyer has gained two positions since.
And in his first season with the team, Bowyer can take pride in being part of the evolution at Michael Waltrip Racing. This year marks the first time MWR won multiple races in a season and qualified two cars for the Chase. Bowyer believes that part of his success this year came from being part of his crew chief selection process. He describes his relationship with crew chief Brian Pattie as "awesome."
"This is the first opportunity that I've ever had in my career to select a crew chief that I wanted, that I had confidence (in) and I got to go after and say, 'This is my guy,'" Bowyer said. "It's working out to be above and beyond even what I imagined.
"Very, very proud of Brian and the team that he had assembled around me. We have a great group of guys that like to have fun and we've had a lot of success."
While Bowyer remains realistic, the thought of winning the 2012 Sprint Cup has crossed his mind.
"If we can pull it off with a first-year team, it would be unreal," Bowyer said. "It would be very, very special."
Same old, same old
Kevin Harvick sounded less than "Happy" when asked about his crew chief status for next season.
Harvick was reunited with Gil Martin at Bristol in August after spending the first 23 races of the 2012 Sprint Cup season with crew chief Shane Wilson.
"As far as I know, that situation is all settled for next year," Harvick said of Martin remaining with the team. "I haven't heard any different. As far as I'm concerned, the team is set and going forward. We have a lot bigger issues to work on than crew chiefs. You can throw crew chiefs at it all day long but we need to work on things in-house."
When asked to expand on the "issues," Harvick replied, "I don't have enough time."
Harvick has been a solid contender over the past three seasons. He finished third in the points standings in 2010 and 2011. Entering this season, many picked Harvick to be a championship contender again. But he's currently ninth in the points standings and has been languishing in that position since August. And it's been more than a year since Harvick's last Sprint Cup win, which came 39 races ago at Richmond.
Certainly, the loss of director of competition Scott Miller last fall left a void that Richard Childress Racing has yet to replace.
"The key piece to start with – a lot comes with that piece falling into place and structure. … It became a little more disrupted than anticipated," Harvick said, adding.
"It's a big machine … when something goes sideways, it definitely takes a while to get it back to where it needs to be. And sometimes it's hard to find the problem. When you're looking for people of that magnitude, there's not a lot of them in the garage."
The No. 29 team's performance – along with that of the rest of the organization – has led to speculation as to whether Harvick, 36, will remain at RCR when his contract expires at the end of next year. Sources have mentioned the possibility of Harvick joining his buddy Tony Stewart in the No. 39 Chevrolet for the 2014 season. Ryan Newman recently signed a one-year renewal with Stewat-Haas Racing but the seat will be open after next year.
Harvick made his debut with RCR under tenuous circumstances after the death of Dale Earnhardt in the 2001 Daytona 500. He's won 18 Cup races and made six Chase appearances since the program debuted in 2004.
Numbers game
6: Wins by Jeff Gordon – most on the Sprint Cup tour.
4: Poles by Joe Nemechek – more than any current Cup driver.
200.452 mph: Travis Kvapil's top practice lap, the fastest of the day.
Say what?
Sam Hornish Jr. grew up racing against Danica Patrick, first in go-karts, then in the IndyCar Series and eventually in NASCAR. So what's his prediction regarding Patrick's move to Sprint Cup full time in 2013?
"This is her third year running," Patrick said. "I don't know what kind of equipment she's got, watching the Cup stuff, I don't know exactly where she's at but she's got a lot of work to do yet. It's a tough transition for sure. We'll see how it plays out. I won three championships and 19 races on the IndyCar side and it's been tough for me. It certainly shows it's not an easy thing to do."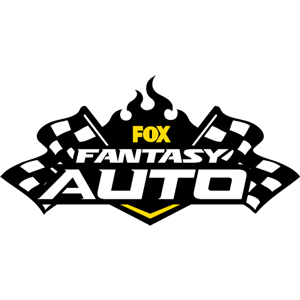 FOX Fantasy Auto
Form a Racing Team, Compete for Prizes
Play Now!