Kahne's gotta hit gas on Chase push
For Kasey Kahne, winning the pole for Sunday's Talladega 500 presents an opportunity.
With seven races remaining in the Chase for the Sprint Cup and a 32-point deficit behind points leader Brad Keselowski, time is running out.
"To me, it is just all about getting as many points as possible from here out," said Kahne, who posted the top lap of 191.455 mph Saturday.
"If we relax and wait in the back and try to stay out of something, I think we just really need to race and race hard. We are a long ways back right now, so if we can't make points up at a track like this, then we are probably not going to make those points up."
In his first season with Hendrick Motorsports, Kahne has been impressed with the effort the organization invests in restrictor-plate tracks — and his results are proof.
Although drivers can't always control the outcome on superspeedways, Kahne finished fourth here in the spring and seventh at Daytona in July.
After 36 time-trial attempts on restrictor-plate tracks, Kahne had never earned a pole until Saturday. Despite the strength of the other three organizations Kahne campaigned with, he's never experienced this level of dedication. However, it's been an advantage his teammates have come to expect.
"They just put a big emphasis on these types of tracks and this type of racing," Kahne said of Team Hendrick.
"As far as the engine goes, the body of the car, everything that they can work on, they do. So that makes all of our cars qualify well and look really good when it comes to qualifying.
"I have qualified dead last here before and close to it probably the majority of the times I have been here my first three or four years in the Cup series. That is just all the effort and emphasis that they put on this track. It feels good to drive that car."
On Saturday, Hendrick engines qualified first, second (Ryan Newman), fourth (Tony Stewart) and sixth (Jeff Gordon). Kahne will have his choice of drafting partners when the time comes to push. And Gordon, who leads the tour with six wins at the 2.66-mile track, never has been shy about moving to the front.
So if he can hook up with Kahne, "great," Gordon said. If not, Gordon will find "somebody" willing to make a run.
"We would love to work with them — we worked well together in practice [and] he is our teammate," Gordon said.
"You just can't predict what is going to happen at the end of this race. If we can be together, I think we will make a great team and duo to be able to go do what we need to do to win. If not, we figure it out from there."
Despite qualifying 12th, Dale Earnhardt Jr. believes his car has "good potential." Similar to Gordon and Kahne, Earnhardt enters Sunday's race without trepidation. He is seventh in the points standings, nine points ahead of Gordon (10th) and seven points behind Kahne.
"I feel pretty good," Earnhardt said, "I guess because I have nothing to lose. And that fits right into how you sort of race this racetrack. It's kind of a no-holds-barred, lay-it-out-there kind of thing. Any time you're cautious, you tend to get yourself in trouble, and the guys that are a lot more aggressive seem to find themselves toward the front of the mess when it all goes down and end up being the ones that for some reason will finish.
"But we're just going to throw it all out there, man. I love running here and have learned a lot over the last few races, that we've had this kind of package and as it's evolved, we've learned a lot. I feel we will be able to be real aggressive, and we expect to be right up in the thick of it. We are just looking forward to getting off to a good start and just staying strong and aggressive all day."
DON'T COUNT 'EM OUT
Clint Bowyer's strategy was contingent on his qualifying effort. In his last three restrictor-plate starts, Bowyer averaged a 27.6 position in time trials.
Yet after posting the third-fastest time on Saturday, Bowyer, who has won the last two fall races at Talladega, is confident he has the goods to go for his third victory.
"Going into today [Saturday], my whole plan for the weekend was I kind of figured that we were going to qualify poorly and ride around in the back," Bowyer said. "We're in the front, and I'm going to try to stay there."
While not a great surprise, Bowyer acknowledges the key will be surviving until the end, which will require not getting "caught up in a wreck early."
With a little bit of jockeying, he should have his Michael Waltrip Racing teammate Martin Truex Jr. (ninth) for support.
MUSICAL CHAIRS
Richard Childress Racing is set for a rash of managerial changes in the offseason.
Childress' teams are ninth, 16th and 19th in the points standings. And in two weeks, Richard "Slugger" Labbe will return from his NASCAR-imposed sabbatical.
Labbe was suspended after inspectors discovered modified frame rails on the No. 27 Childress Chevrolet at Michigan on Aug. 19. While Labbe has been busy testing, Shane Wilson has held down the fort.
But what happens to Wilson when Labbe returns for the five final races of the season? While Drew Blickensderfer was expected to light a fire under Jeff Burton this season, he had about as much luck as Todd Berrier and Luke Lambert. It's unlikely Blickensderfer realized the undertaking he accepted with the 45-year-old driver whose last win was 142 races ago.
Considering that Burton has at least one more year on his contract — and possibly two, given Caterpillar's loyalty to the driver — don't be surprised if there's not a Burton/Lambert reunion next year.
As for Blickensderfer, it would be great to see him back at Roush Fenway Racing with Carl Edwards. In 2008, Blickensderfer became Edwards' crew chief in the Nationwide Series at Milwaukee. The pair won its first race together — as well as six of the final 18 events, moving from fourth to second in the points standings.
NUMBERS GAME
5 — Laps Ryan Newman ran in practice on Friday before posting the second-fastest lap in qualifying (188.519 mph).
13 — Top-10 starting spots for Clint Bowyer in 2012.
25 — Career pole positions for Kasey Kahne after earning the top spot at Talladega (191.455 mph).
SAY WHAT?
Most Chase contenders consider Talladega Superspeedway the wild card in NASCAR's title run. Five-time champion Jimmie Johnson is no exception.
"We're all just nervous coming in here," Johnson said. "We don't really know what to expect. But the one thing is that it's the same for everything. Everybody is coming in here with a lot to lose if things go the wrong way, or a lot to gain if things turn out [well].
"So it's hard to give a clear championship picture at this point. Once we leave this race, the control is back in the drivers' hands a lot more, and we can work on a strategy of who is where and what we have to do to beat them."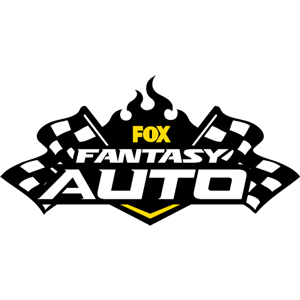 FOX Fantasy Auto Form a Racing Team, Compete for Prizes

Play Now!