Charlotte tough on some top drivers
This weekend marks NASCAR's only night race in the Chase for the Sprint Cup.
The majority of the Coca-Cola 600 is run in the night, but it's still a fairly significant difference in weather conditions. I don't know that team strategies are any different for 500 miles, like Saturday night's race, or 600 miles. I know mine weren't. I'm sure Saturday night will be one of the races at Charlotte Motor Speedway where there are some long green runs, but I'll bet we have our share of cautions too.
Jimmie Johnson finished 11th at the track in the Coca-Cola 600. Denny Hamlin finished second, Brad Keselowski finished fifth. Even though when you think of Charlotte Motor Speedway and you think of Jimmie Johnson, you think of all the success he has had there, it just seems like since they resurfaced this track, he and his Hendrick Motorsports team do not have the advantage they once enjoyed – and he will be the first to tell you that.
A lot like the race at Dover, Charlotte has not been that kind to defending champion Tony Stewart – and it definitely wasn't very kind to him in the spring when he finished 25th. I'll be anxious to see how he runs there.
We're getting to the point where it's hard to make up ground. Look at what Matt Kenseth did Sunday in winning the race, but he remained 12th in the points because of all the other issues he's had. We're getting to the point where for most of these guys, except for the top three of Brad Keselowski, Jimmie Johnson and Denny Hamlin, it's throw the Hail Mary.
Let's just get after it and see if we can win races.
Charlotte could be a place where, considering he did win the Coke 600, Kasey Kahne could be a factor. But when you get more than 30 points out in the standings, as all but Johnson and Hamlin are, now you're depending on two things. You're depending on your performance, but you're also depending on the performance of those guys in front of you. More than anything, the lack of their performance, and that's the box you get in.
The example I use is Jeff Gordon.
Here's a guy who's had three consecutive top-three finishes and he's made up five points on the points leader. When you're dealing with the 12 best teams, the 12 best drivers in the sport, when you have that one bad finish, it's just hard to overcome. I think that either Keselowski or Johnson is going to have a fairly strong six races. Maybe even both of them, but I think one of them will.
I don't think it will be all top fives, but I wouldn't be surprised to see one or both of them have all top-10 finishes. That will make it tough on the competition.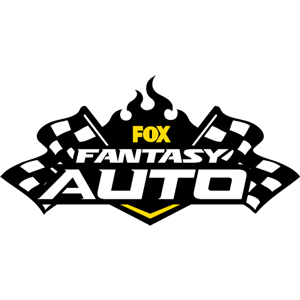 FOX Fantasy Auto Form a Racing Team, Compete for Prizes

Play Now!