NASCAR chief hails Junior's effort
In his traditional, informal midseason report on Friday, NASCAR chairman Brian France promised that the sport won't employ "gimmicks" such as mandatory cautions, acknowledged that several technological innovations such as glass dashboards and faster track drying are in the works, disclosed that negotiations are under way for new television contracts and said the circuit is poised to benefit from a strong showing by NASCAR's favorite son, Dale Earnhardt Jr., in the Chase for the Sprint Cup.
France, a third-generation leader, seemed content with the overall direction of the sport and suggested the biggest impending changes would be technology-oriented, not fundamental shifts in philosophy, scheduling or formats.
Here are excerpts from Frances' question-and-answer period with reporters Friday before the Jalapeno 250 Nationwide Series race at Daytona International Speedway.
State of the sport
"We're obviously at the midway point and making the turn into our version of the playoffs," France said. "I think if you see some of the things going on, we're encouraged by that. By that I mean, some of the storylines and how it's shaping up. You've got Dale Jr. obviously in contention, won a race, competing hard and could be a factor in the Chase. That would be a good thing for him, for sure, and everybody else.
"I think there are also some interesting things with Jeff Gordon and where he is on the outside looking in, and probably going to have to win a wild-card slot . . . So that's kind of what we want shaping up to try to match the intensity and competitive zeal of last year's Chase, which was probably our best ever.''
Separating R&D Center from Competition Department
"They are still closely aligned and they'll come together whenever we're solving rules packages or innovation or any other issue which has to do with the racing product," France said. " . . . Our stated goal is to have the most competitive and close competition as we possibly can. When the new car came out several years ago, it would have been a fair argument at the time to say we didn't have the rules packages just right for that particular car. We worked on that and later achieved that.
"Our goal is to use a lot more science than art for us to keep up, solve issues, create rules packages on intermediate tracks and to produce closer, more competitive racing.''
In the works
"There are a lot of things on the agenda," France said. "Things like drying the racetrack off in a much faster way than we currently do it today, which obviously would have a huge benefit to our race fans and the sport in general. . . . We're working on a glass dashboard that is in the early stages . . . Because some of the car manufacturers are coming with their own version of glass cockpits in passenger cars.''
2013 schedule
"I don't think there will be any dramatic changes in 2013,'' France said.
The fine line between "artificially creating action" and keeping up excitement level
"It's a very clear line to us," France said. "What we're not going to do are gimmicky things. I've heard we ought to throw a caution every 10 laps. That's nonsense. We won't do gimmicky things, but we'll do things that incentivize performance and incentivize wins. The wild card does that in an authentic way. Double-file restarts get us better racing action. Anything that gets something better on the track and doesn't employ a gimmick, we'd be reasonably open to.''
Race broadcasts
"I think it's important for us to work with our broadcast partners," France said, "and we're up in a renewal cycle here shortly to make sure that they present the sport in the best possible way. Most people get their NASCAR fix on television, and we want to make sure that it's as good as it can be."
TV-rights negotiations
"We're getting into the time line where we're having serious discussions about what the future will look like," France said. "We have our incumbents, some of the best partners we've ever had. The good news for NASCAR and, frankly, any high-powered sports content is there is a lot of demand for it. So the sport will be in very good shape."
Criticism that telecasts have too many commercials
"That is a fair point," France said. "Most of our action is live action, so it's understandable where our fans can feel like they're missing something and be frustrated by it.
"All of our partners have very strict parameters of how many commercial units they can run at any given time. Some have experimented, and there will be another here this weekend with Turner doing rolling live event with their commercials laced in.''
Prospect of shortening races
"We've shortened events. It's generally worked well," France said. "At Pocono, it worked well, California worked well. Dover, we'll look at that.
"We'll also look at one of the great features this sport has and that's the technology is a real part of this sport in the car itself. In the way information is flowing back and forth between the teams, the drivers and ourselves. We'll be able to enhance that experience for our race fans in ways that other sports may not be able to do.''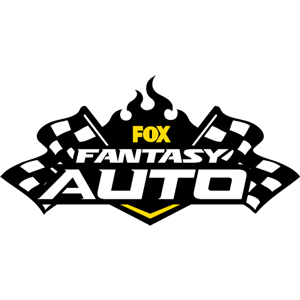 FOX Fantasy Auto
Form a Racing Team, Compete for Prizes
Play Now!