Biffle, Edwards seek Texas bounce
When Carl Edwards was the surprise winner at Richmond International Raceway in the 26th and final race of NASCAR's Sprint Cup regular season, it appeared as if the tide may be turning in favor of Roush Fenway Racing.
The victory at RIR, combined with a short but wretched slump by Jimmie Johnson, meant that Edwards ended the regular season as the Sprint Cup points leader, even if only for a brief moment before the points were reset for the Chase for the Sprint Cup.
Even team founder and co-owner Jack Roush, hardly a man known for spewing false bravado, seemed unusually emboldened following the Edwards triumph. "I think as I look at the engine, as I look at the car, as I look at the racetracks in front of us in the Chase, I think that we've got more momentum than we've ever had as we look at it going forward," said Roush.
Likewise, Edwards and teammate Greg Biffle, who also made the Chase, were equally bullish.
"We're gonna win the championship," Edwards said unequivocally. "That's our mission. That seemed like a crazy idea about a month-and-a-half ago, but Jimmy (Fennig, crew chief) and these guys have buckled down. … The next 10 weeks, we're gonna be on them hard. They're gonna know we're here."
"We feel good. Look at how we ran here tonight," Biffle said after the Richmond race, where he finished in the top 10. "Man, if our Chase looks like that, we are right where we need to be. I am happy about that."
It would be a huge understatement to say things didn't work out the way the Roush Fenway squad had hoped. In seven Chase races, Edwards and Biffle have each scored just a single top-five finish and three top 10s. Edwards has led a whopping three laps out of the 2,256 laps run so far in the Chase. Biffle hasn't done a lot better, leading just seven laps in the Chase.
Heading into Sunday's AAA Texas 500 at Texas Motor Speedway, Biffle is eighth in points and Edwards is 10th. Realistically, the highest either of them likely could finish the year out is sixth in points, and that would take a lot of things to fall the right way over the next three weekends.
The good news is that Texas is one of the best tracks on the circuit for both Biffle and Edwards. At the ultra-fast 1.5-mile circuit, Edwards has a series-high three race victories, while Biffle is one of six drivers with two race wins here.
In his last six Texas starts, Biffle has one victory and five top-five finishes, while Edwards has finished in the top three in three of the last five Cup races here. On top of that, Roush Fenway tested at Texas last week, which should help.
And with a championship out of reach, the team has a simple philosophy at this point: Just win, baby.
"The race track has aged quite a bit and the tires seem to work really well there," said Edwards. "It can race three different grooves. At this point in the season it's just about wins for us. We want go into these last three races with all the stops pulled, and hopefully we can get some victories."
Biffle concurred.
"I think we had a great test and we learned some things that we did right and we did wrong this year," said Biffle. "We found a few things with the new car that wasn't as good as our old car and we shifted a few things around for this weekend to see what it does. I think we found a little bit of speed and drivability in that test. I'm excited about our chances this weekend in Texas."
And hoping for better results.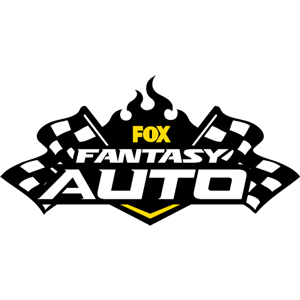 FOX Fantasy Auto Form a Racing Team, Compete for Prizes

Play Now!