Truck champ races under new banner
Harry Scott Jr. is taking on a more significant and visible role at the newly renamed Turner Scott Motorsports.
Turner Scott Motorsports – home to the current Camping World Truck Series champion – has established itself as a launching pad for drivers looking to progress through NASCAR's farm system to the big leagues. It fields entries in the Truck and Nationwide series.
Scott became involved with owner Todd Braun at what was then Braun Racing as owner of the organization's No. 11 Brian Scott-driven Nationwide entry. Steve Turner purchased the assets of Braun Racing in September 2010 and expanded his initial two-truck program to include both Truck and Nationwide entries. This year marks Turner's fourth season in NASCAR.
Scott entered the NASCAR community as a sponsor when his company AccuDoc Solutions supported Greg Biffle's effort in the All-Star race in May 2009. Scott's involvement escalated to owner of the No. 11 at Braun Racing and remained with the team following the Turner transition.
"As a Carolina native, NASCAR racing is something that has always been in my blood, and my passion for the sport has only grown since I began my involvement with Steve Turner a few years ago," Scott said in a news release. "He has built a very strong organization with incredibly talented people in place, and I can't thank him enough for the opportunity to be a co-owner of this team. This race team has already experienced so much early success at many different levels, and a lot of that has to do with the fact that everyone here is committed to working together toward a common goal."
Scott will now manage the group's marketing, public relations and business development areas with Turner managing the competition.
"Harry becoming a co-owner is very positive for this organization as a whole," Turner said in a news release. "This team has grown and accomplished so much in the last few years, and it is still continuing to grow. Harry has been committed to our racing program, its drivers and our sponsors for several years, and he is a vital part of our organization. He is passionate about our sport and our employees, and has proven himself as a very successful businessman, so putting him in charge of our marketing and business efforts is a natural and perfect fit.
"We have always considered him to be an integral part of the Turner Motorsports family, and this is an opportunity for him to formally take over some of the reins as we continue to build this organization into one of the most successful teams in NASCAR. I am very optimistic that Turner Scott Motorsports will build upon our solid base and achieve continued success."
Along with defending Truck champion James Buescher, Turner is expected to field vehicles for Miguel Paludo, Jeb Burton and Justin Allgaier.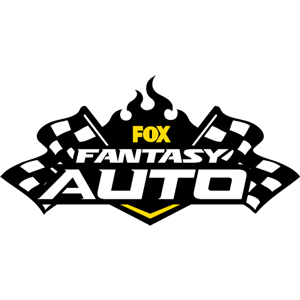 FOX Fantasy Auto Form a Racing Team, Compete for Prizes

Play Now!