Waltrip, Ragan part of nine-car wreck
It only took nine laps into the 2012 NASCAR season before this year's pack-style superspeedway racing claimed its first victims — a massive nine-car pile-up in Saturday's Budweiser Shootout exhibition race at Daytona International Speedway.
David Ragan's Ford got into the back of Paul Menard's third-place running Chevy in the middle of the first turn and another seven cars were collected in the melee with varying amounts of damage.
Two-time Daytona 500 winner Michael Waltrip, Ragan and Menard were unable to continue, but were not hurt in the accident. The cars of Matt Kenseth, Kasey Kahne, Jeff Burton, Juan Pablo Montoya, Jeff Gordon and Denny Hamlin suffered some damage but continued.
"You get a good run and you're pushing a little bit, and I guess he was pushing whoever was in front of him," Ragan said. "And when you've got meat in between the sandwich you usually get wrecked. If I would have known that he was pushing the car in front of him, I probably could have backed off a little bit, but (I was) just probably pushing too hard."
It was a similar scene from an accident in Friday's practice session that involved reigning Sprint Cup Series champ Tony Stewart and Kurt Busch. Four cars were damaged enough in that wreck to force the use of backup cars in Saturday's race.
Dale Earnhardt Jr. was leading Kevin Harvick and pole-sitter Martin Truex Jr. at the time of Saturday's crash.
The mess prompted Harvick to radio to his crew that "we can't bump each other like we did last year," referring to the two-car, bumper-to-bumper style that was the subject of so much criticism in last year's Daytona 500.
"Even the greatest drivers in the world run out of room sometime,'' Waltrip told the FOX Sports broadcast.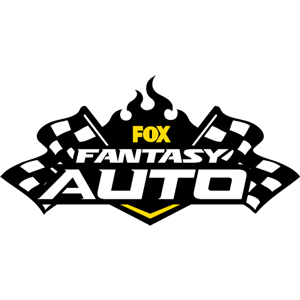 FOX Fantasy Auto
Form a Racing Team, Compete for Prizes
Play Now!