Keselowski captures Talladega race
Brad Keselowski picked up his sixth Sprint Cup victory with a nice push from Kyle Busch at Talladega Superspeedway on Sunday.
Matt Kenseth, who led the most laps, finished third, followed by Kasey Kahne and Greg Biffle.
The green-white checkered flag finish was set up when AJ Allmendinger collided with Paul Menard coming out of a restart with four laps to go. There were 19 cars on the lead lap for the final two laps.
Dale Earnhardt Jr., who stretched his winless streak to 139 races, finished ninth.
As expected, Talladega offered several small collisions and restarts in the final 10 laps.
That second-to-last caution came out when Kurt Busch spun out with eight laps to go. While driving second behind Matt Kenseth, Busch was bumped by Brad Keselowski, forcing the spinout.
Kenseth came out in front after a restart with nine laps to go. That yellow flag came out when a small crash involved Casey Mears, Joey Logano and Trevor Bayne.
Kenseth and his No. 17 Ford led the field with 20 laps to go. Kenseth led the most laps, picking up the bonus points for doing so. It was the first time he led the most laps in a restrictor-plate race.
Jeff Gordon, who started on the pole, had his victory hopes dashed when he was collected in the first multicar collision of the afternoon with 46 laps to go. Dave Blaney and Aric Almirola made contact, collecting Carl Edwards , while JGordon was hit by Martin Truex Jr.
Gordon's winless streak is now at 21 races. However, he did start on his 71st pole and is tied for first all time with David Pearson with 20 consecutive seasons of claiming one pole.
"We had some temp (temperature) issues," Gordon said. "We were kind of in the back, getting some clean air. We know it's going to be crazy. I don't know who and why those cars got together and started the big wreck."
"This is a crazy race," Edwards said. "I think this is the best package we've had here. That wreck was not because of the package.
"It looked like guys were running out of fuel and going down in there in Turn 3 … the guys in front of me stopped and it was just over. We got wrecked. This is Talladega. You come here and you just hope you make it through all that stuff. We have done a really good job the last couple years. When people run out of fuel like that — I don't know if they miscalculated their fuel mileage or if they were stretching it but that was really tough. I probably should have just pulled out of line and gotten back when I noted people were running out of fuel."
Gordon's Hendrick Motorsports teammate Jimmie Johnson ran into trouble in the first third of the 188-lap race. An oil pump problem forced Johnson to the garage at Lap 64. Johnson led five laps early in the race.
"Just a bummer," said Johnson, who won the race last year. "We were up there leading the race and I smelled some smoke … and that was me smoking."
Ryan Newman was sent to the garage on Lap 43 with engine failure.
"Oh, just something underneath the hood," Newman said. "I smelled oil off of (Turn) 2 and felt the motor tightening-up I lost oil pressure and gained a bunch of water pressure. I just pulled it out of gear. I knew it was blowing up."
There were 35 lead changes with 17 different leaders.
Next week, the circuit hits Darlington for a Saturday night race.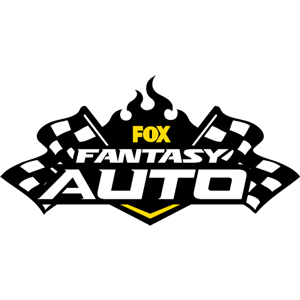 FOX Fantasy Auto Form a Racing Team, Compete for Prizes

Play Now!