Brad Keselowski holds off challengers to win Coke Zero 400
Brad Keselowski won the Coke Zero 400 NASCAR Sprint Cup Series race Saturday night at Daytona International Speedway, leading a race-high 115 of 161 laps and outlasting a bevy of hard-charging challengers on the final lap.
On the next-to-last restart with six laps to go, Keselowski started on the inside of the front row with Kyle Busch on his outside. Kyle's brother, Kurt, was lined up behind him and Joey Logano was pushing Keselowski, his teammate at Team Penske, directly behind the race leader.
As they battled for the lead, however, Carl Edwards wrecked behind them to bring out another caution and set up a green-white-checkered overtime finish.
Keselowski surged into the lead again on the final restart, and no one could catch him.
It was the first victory of Keselowski's career at the iconic 2.5-mile superspeedway. It also was the 100th NASCAR Premier Series victory for Team Penske as an organization.
"I don't care if it's not the 500," Keselowski said. "It's Daytona. This is huge. I love this place and here we are in Victory Lane with the Detroit Ford."
As Keselowski and the rest of the lead pack came to the start-finish line out of Turn 4, Logano got into the rear of Kurt Busch and wrecked him — as the field kept on coming.
Kyle Busch, Trevor Bayne, Joey Logano and Ricky Stenhouse Jr. rounded out the top five.
The first portion of the race was surprisingly calm, as the field managed to make it through 89 laps — more than halfway — without any incidents at all.
They didn't make it 90 laps, however, and thus began the remainder fo the race that much more resembled Daytona races of the past with multiple wrecks.
The first, and the biggest, was triggered at the end of the front stretch on Lap 88, Jamie McMurray moved down into Kyle Larson and got a nudge from behind from Jimmie Johnson. Complete chaos ensued as the field wadded up in Turn 1.
More than half the field — a total of 22 cars in all — were involved. That included all four of the Hendrick Motorsports Chevrolets, the Stewart-Haas Racing Chevrolets of Kevin Harvick and Danica Patrick, Matt Kenseth of Joe Gibbs Racing and many others.
Kenseth was asked what he saw when it all broke loose.
"Just a bunch of cars crashing — pretty much that was it," said Kenseth, one of the many drivers whose cars suffered heavy damage in the incident.
Dale Earnhardt Jr., who leads all active Sprint Cup drivers in career wins at Daytona and Talladega has now crashed in all three restrictor-plate races this season. But his team did get his No. 88 Hendrick Chevy repaired and back on the track in time for him to salvage a 21st-place finish by the end.
Keselowski, meanwhile, finally could celebrate a victory at Daytona. It was the fifth restrictor-plate win of his career, but the first four all came at Talladega.
Asked what it's been like to wait eight years and a total of 15 races to win at the track, Keselowski replied: "It's been a kick in the you-know-what. I got down on myself here.
"We came down here for the (season-opening) 500 and quite honestly we ran like dog crap, but my team worked on it. I didn't give up on them. I believe in my team and my team believes in me and we went to work and we put together a better car, and it really showed today with a great effort from the whole team. I'm really proud of everybody."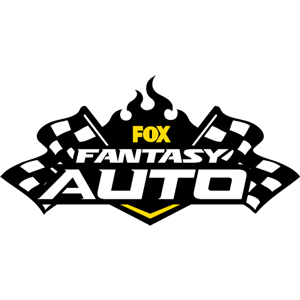 FOX Fantasy Auto
Form a Racing Team, Compete for Prizes
Play Now!