Keselowski ready for role of champ
Before the party continued at the W in South Beach, Brad Keselowski lugged his new trophy down the backstretch at Homestead-Miami Speedway.
His mission? The perfect avatar photo.
"I want it dark," Keselowski said. "Like Batman and (crap)."
As he strolled away from the generator-powered lights, the new Sprint Cup champion experimented with several poses and facial expressions before he zeroed in on just the right one.
"What do ya think," Keselowski asked as the photographer flipped through the photos. While the 28-year-old needed a little convincing through his sponsor's product goggles, Keselowski was already perfecting his image – one of a champion.
Five hours into the celebration, the third-generation racer was cognizant of his responsibility to the sport from this day forward.
And as NASCAR tries to reach its popularity heights again, particularly with the younger markets, Keselowski insists he's up to the challenge to lead the charge.
"Where I see myself now is pushing it to make it the best sport possible," Keselowski said. "Whether that is achieved is based on how many others share that passion. There's not a question in my mind that I would love to be the guy that takes this sport to the next level and I'm ready for the responsibility to do that.
"People can take that different ways. What I find most often when I say things like that is some people will put you in a position to fail. They might say, 'Well, this means you have to do 36 TV shows.' Is that part of being a leader in the sport? Yes. But if I nail all 36 TV shows, it's still not going to make the sport the best it can be. It's going to take an all-inclusive approach to make it happen."
Certainly, if there is a driver with the necessary passion to achieve this feat it would be Keselowski. It's been well-documented how he worked as his father's team engineer before he was even old enough to drive. How he carried the weight of his family's future when he was selected to drive for their race team. And how Roger Penske told Keselowski one year ago to accept the mantle of leader after Penske Racing parted ways with Kurt Busch – a message the Captain pounded into his driver over the winter.
Before Sunday's Ford 400, Penske came over the radio to thank his men and reminded the team "we have the leader in that 2 car today and he knows what he has to do to bring it home."
After four decades of competing in NASCAR, Keselowski was able to bring home a title that Penske had coveted to add to all of his open-wheel accomplishments. However, what made the achievement sweeter was finding a driver as determined as Keselowski to share the journey.
"This guy Keselowski is something special, and for me it's a lifelong goal when you think about Hendrick (Motorsports), you think about (Dale) Earnhardt and (Richard) Childress and (Joe) Gibbs and just to mention all the guys that have been up there, and we've been close but we've never delivered. But this guy here delivered it for us. Every week all through the year, gave us this championship. Boy, I'll tell you, man, I love you."
If Keselowski could get the Captain to buy in, who says he can't be the catalyst in NASCAR's turnaround?
"I want to make the sport better," Keselowski said. "I want to make it stronger. I want to see it be stronger than it's ever been. How am I going to do it? By trying to carry on a legacy of passion and honor that's unprecedented in my generation.
"It's always important to have someone who is relevant to the fans. Just being a part of a generation doesn't necessarily do that but maybe with some it does."
Keselowski is right. One man cannot do it alone. And while Keselowski has never shied away from a challenge, this could be his greatest one yet.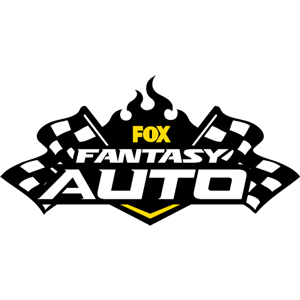 FOX Fantasy Auto Form a Racing Team, Compete for Prizes

Play Now!